Valentine's Day on a Budget
Love on a Budget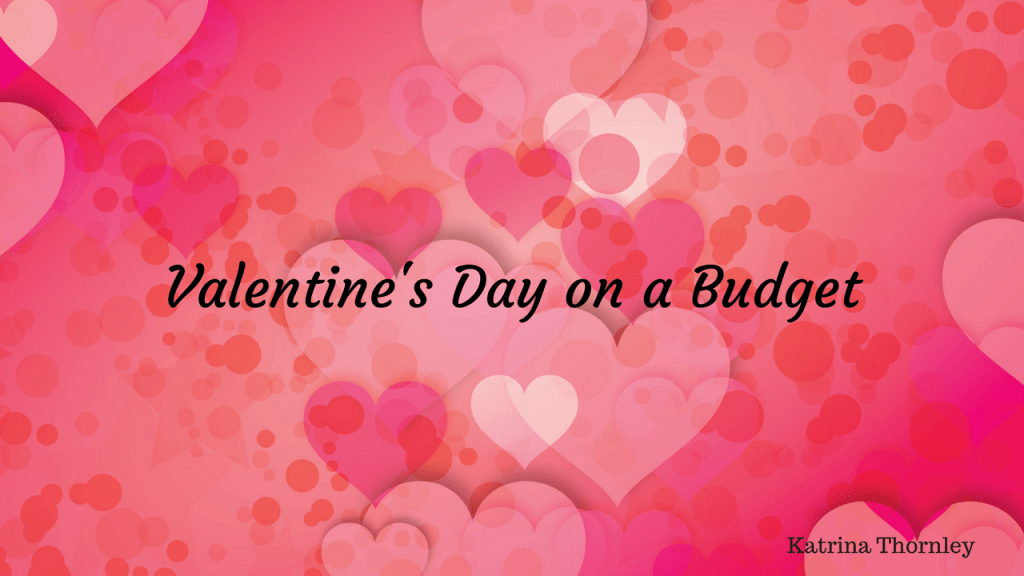 Every year, college students and recent grads find themselves struggling to celebrate Valentine's Day. With the costs of text books rising with no end in sight and paying off student loans, it's amazing we're even able to buy ourselves a sandwich, never mind buy a gift that accurately captures how we feel about a loved one. So what do we do instead?
Break up with our significant other (Kidding, completely kidding, don't do that).
Celebrate on a budget—not only will it make your life easier, but it will also create a lasting memory.
1) Movie Marathon
Stay home and watch movies! You don't have to stick in DVDs you watched last month. If you have $10 (hopefully you have at least $10), create a Netflix account. Even if you don't have the $10, the first month is often free. Watch a Rom Com (personally, I enjoy Drinking Buddies), Horror, Thriller, whatever you want. Take turns choosing the movie! If Netflix isn't your thing, there are also a slew of movies available On Demand for free! FREE!
2) Bake-Off
Everyone has their favorite foods and you've heard the way to a man's heart is through his stomach. Girls love their food, too! Spend some time in the kitchen together. Cook your favorite dinner and then find a recipe together for desert. If you have access to the internet at home, pull up a video on YouTube and learn to cook together. (Also, Delish! has 52 cheap and easy recipes on their website, click Cheap and Easy Recipes).
3) Board Games
In a world where technology seems to dominate our everyday life, take a break from the screen. Dust off the Monopoly you have in the closet or the box of Uno cards. Turn off the phones and play. Invite over other couples or just mutual friends and start a new Game Night tradition. A little friendly competition is never a bad thing!
4) Museum
Sometimes, museums offer free admission on or around Valentine's Day! Try something new; learn something together!
5) Home-Made Gifts
Use items that you have lying around the house to make your presents to each other. Instead of purchasing a card from the store, make your own. Write your own message inside or include a favorite poem. The day of burned CDs may not be over. Give your loved one a CD of your favorite songs, songs that were popular when you first met, or songs that remind you of them. Paint an old pickle jar (after making sure the smell is gone, clean it with hot water and vinegar) and turn it into a vase you can enjoy forever!
6) Treasure Hunt
Create a treasure hunt, leave clues around the town leading to your favorite places as a couple. When you reach your destination (the high school where you met, your favorite café, the restaurant where you had your first date) exchange love letters.
7) Letters
Old school romantics will love this idea. Set aside time to write each other love notes, touching upon the reasons why you love each other. Exchange them over dinner that you eat while having a pretend picnic in your living room.
8) Jar of Hearts
A new twist on the idea of "sweet hearts." Instead of buying a box of those sugary treats, cut out little heart shapes and write cute messages on them ("I love you," "You're cute," "You make me laugh," the cliché "Be Mine") and fill a Mason Jar with them. The jar itself, if you don't have one laying around your house, is only a few dollars and can be reused.
9) Book Store
If you and your significant other both enjoy reading, go to a used bookstore. Not only will you be saving a few bucks, but you'll also be using a local business. Scan the titles and book jackets for something that sparks both your interest and read it together. (I suggest searching for A Good Idea, We Were Liars, or The Great Gatsby).
10) Paint Together
If you both have a creative streak, get some canvas and a few containers of acrylic paint. YouTube is full of instructional videos for painting! Have some fun together, even if the paintings don't come out like the next Mona Lisa at least it's something you did together! Hang the two images in your hallway or bedroom as a continued reminder of your day together.
11) Ghost Tour
Some cities offer ghost tours all year long. Bundle up and get spooked together! Not only will you learn more about your city, but you'll also be doing something out of the ordinary.
12) Nerf War
Your local Walmart sells a two pack of Nerf Guns for about $6. Stuff your loved ones' new gun into a red bag while yours sits beside your bed. After they pull it out, pick up your own and initiate the Nerf War. Not only is it cheap, but it's a lot of fun and creates memories that last. (Careful not to shoot each other in the face!). The laughs created are not only great for you two, but also a good way to lift stress from student loans and classes.
The most important thing to remember about Valentine's Day is that it's about being in love, not about the amount of money you spend. Create memories with one another and remember why you're even together in the first place. Most importantly, turn off the phones and focus on one another.