Two Great Super Womens
This mother has put her crippled son on her back and turned half the world around, saying that my son is not a burden. 2 months old baby boy stopped breathing and ...: female officer jumps over my counter, gives new life with the technique learned in training, video of American airport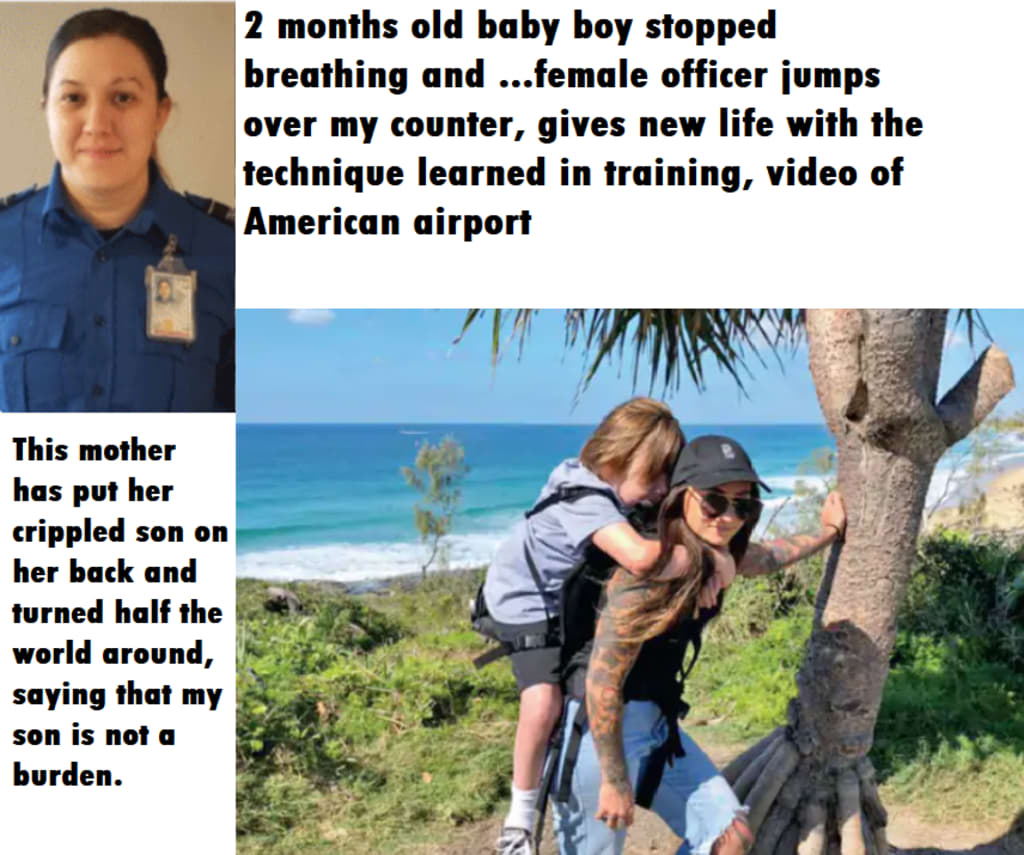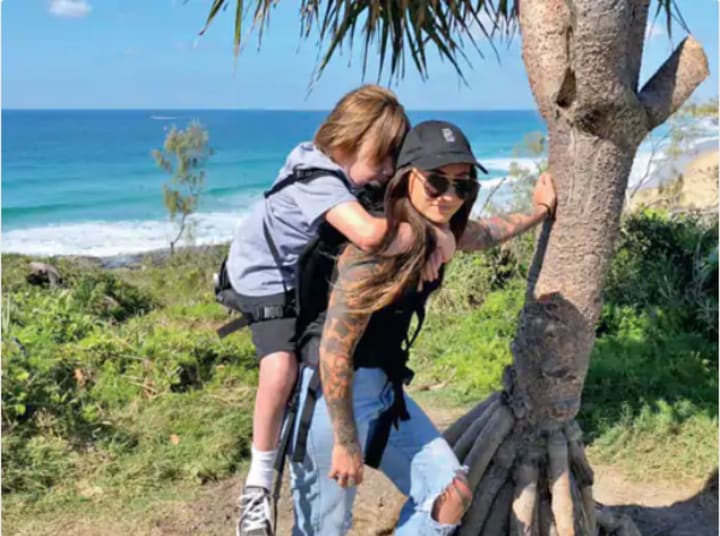 This mother has put her crippled son on her back and turned half the world around, saying that my son is not a burden.
Nicky's son Jimmy from Australia is not allowed to sit in a wheelchair, he is taken on an adventure trip
Nicki, 43, has turned half the world around by lifting her crippled and blind son Jimmy, 26, on her back. "I promised my son a good life, so my shoulder is enough," he says. Read mother-son story, in Nicky's words ...
I was only 17 at the time of Jimmy's birth. He is blind from birth. After 6 months, he was diagnosed with paralysis and epilepsy. Due to this his body did not develop properly. I was devastated when I found out. It also took time to recover from the trauma. Being a single mother was also a big challenge. Then I asked myself if Jimmy who had never seen a rainbow was laughing and playing with me. How can I be sad if he smiles at the things I have shown. I decided that what I really needed to do was learn how to do it right. It's not that he doesn't have a wheelchair but I like to carry it on my shoulders. I tell Jimmy to cut a little distance. Lift it up on difficult paths.
I have also shown him ski slopes from Bali and Paris (Australia's icy region) from high air on his back. I promised to give him a good life. My powerful shoulders are enough for that. A son can never be a burden to a mother. Our trip includes hotels, restaurants and adventures. Many times we are refused to stop but I have practiced walking long distances with Jimmy with bags. I'm going to Canada soon. That is my inspiration. He may not see me in real life but he is sure that he sees me through the eyes of the mind. I teach him new words every day so that he can explain himself.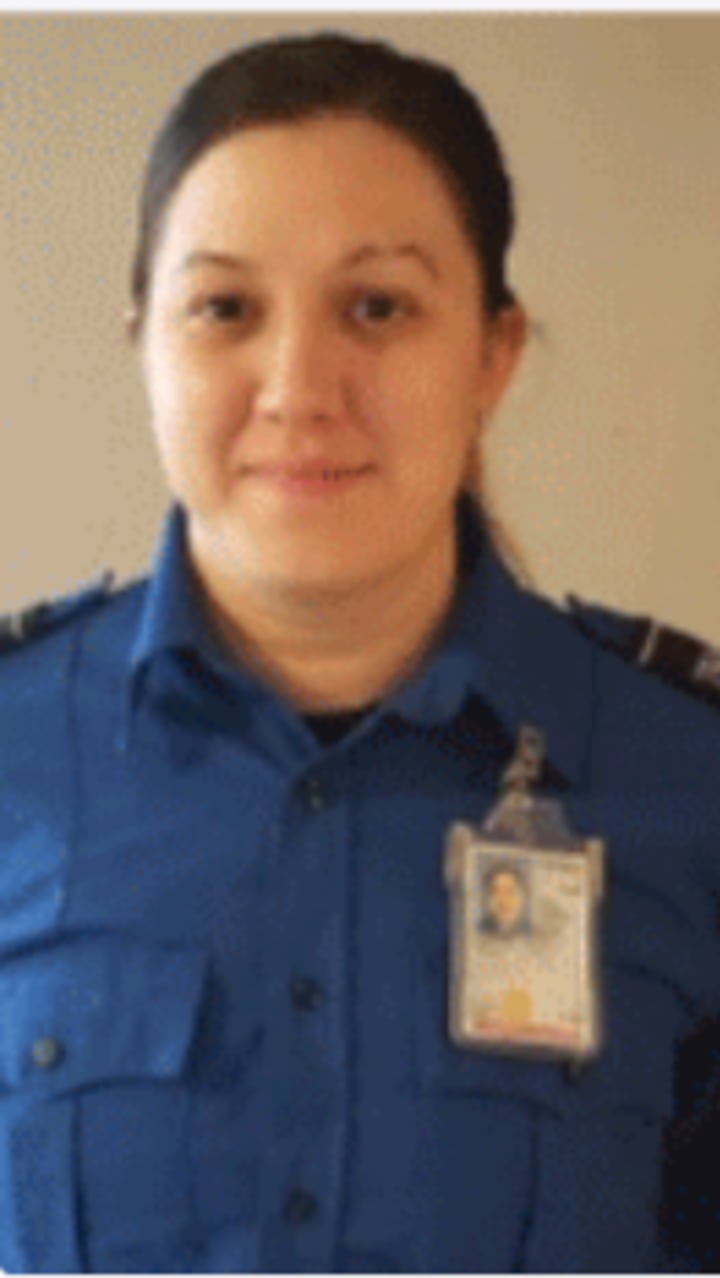 2 months old baby boy stopped breathing and ...: female officer jumps over my counter, gives new life with the technique learned in training, video of American Airport
A 2-month-old baby boy survived an American airport raid. Whose video is rapidly going viral on social media. The American people are calling her Superwoman. This video is from Newark City International Airport in the United States. Here a woman was standing at the check-in counter with her 2 month old baby. Suddenly the baby stopped breathing. The woman was frightened by the incident. Seeing this scene, Sosilia Morales, a female officer checking luggage at a nearby counter, jumped to my counter. Sosilia grabbed the baby, pressed his back and saved Masum's life.
She used the Hemlich technique She had learned in his training and regained the baby's breathing. The technique involves keeping the baby upside down and pressing on the back. In the same way the chest is pressed with two fingers while lying down straight. This causes the respiratory system to function as the obstructed breathing becomes proper.
What I learned in the training worked
TsA Officer Cecilia Morales said: "I saved the baby for the first time. What I learned in my training worked and was successful.
She was on duty at the checking point only two months ago
The video was released Thursday by the U.S. Transportation and Security Administration. According to the department, "Socilia has only been on duty at the checking point for two months, she has a long training and almost ten years of work experience. People are calling the woman officer who saved the child's life before Christmas a true hero."
Morales kept the family happy
According to TSA Security Director Thomas Carter, "Officer Morales took immediate action to save the child's life. His actions have ensured that the family's happiness is maintained.
Reader insights
Be the first to share your insights about this piece.
Add your insights