Transgender woman housed with male population in jail.
I was ready to die in there. The strength,inspiration and motivation that I found in other inspiring women to survive it.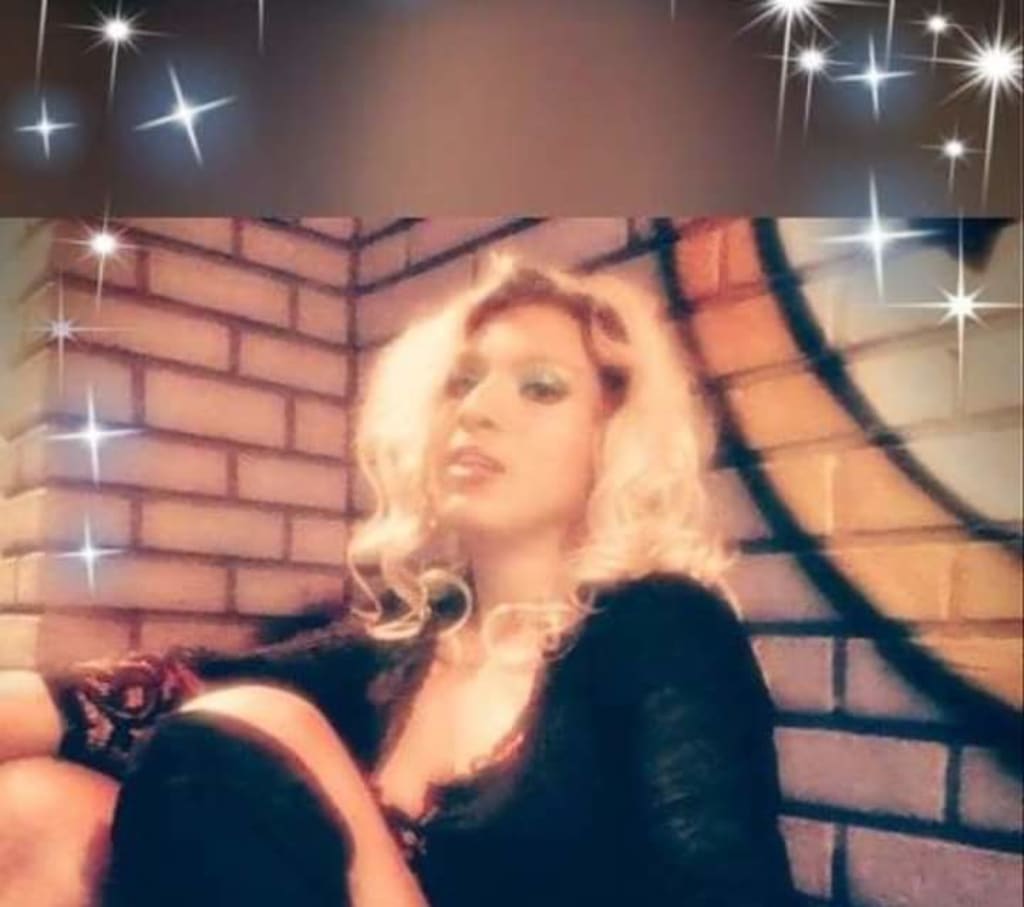 I attempted to tell my mother who I was at 7 years of age. She was in denial that her kid was unique. She did as well as could be expected as a mother. She inspires me in spite of the fact that she doesn't comprehend who I am still. Her concept of a better life for her children was to move them to the US and seek the American dream. I appreciate her devotion, the muscle she summoned to accommodate us. She worked in fields picking oranges then hospitality. It was a major achievement for her that every one of her children graduated high school. Spanish was her first language, she didn't finish grade school in Mexico. I am the baby out 4 children. I'm 37 and the tallest now at 5,11". Because of her I'm carrying on with my best life after I found the mental fortitude and motivation to live as my genuine self. Everybody knows me as Karla, I'm a transgender female. I wonder what it resembled for her watching me grow up. I played with barbies and my little ponies. I was a princess however she was unable to see it. Once, I whirled around in a dress that belonged to my oldest sister. I didn't comprehend why they made me take off the dress. I can recall the specific second I got embarrassed and reluctant to communicate about my Identity. I had such a significant number of inquiries and disclosures of my gender identity that were on the back burner of my thoughts. It was the second that I understood I resemble a boy however I'm a girl. My psyche at 7 years of age attempted to understand as well as can be expected. It turned out to be clear I was extraordinary. That second sitting in front of the television in the last thing room I saw a drag queen. I connected the dots! OMG! That has a boy body yet wears make up and wears dresses. That is the thing that I am! A drag queen. Upon my revelation I raced to share it with my mom. It was barely out of the tip of my tongue when she expressed first those words that solidified in me, damaging my self expression and caused me to believe there is something wrong with me. "Those drag queens are disturbing! There is some kind of problem with those individuals! " My story is the means by which I found the courage,strength,and motivation of a women to over come slander,discrimination and transphobia to allow myself a second lease on life! I can say presently I'm upbeat and carrying on with my best life.
We should fast forward where I've been on hormone replacement therapy for quite a long while. My voice and skin had softened and I grew a bust. I discovered inspiration in numerous women in my ongoing fights that go with being a transgender woman.
In Nov,after thanksgiving I found myself in the Pinellas County jail and set into male housing, where I was more than once mis-gendered and abused by prison appointees.
I lost myself along with my mental stability in the Pinellas County jail. I was charged from unpaid traffic fines, I told a jail worker I was a transgender woman. I had begun changing in my mid 30's. In any case, I was strip-searched by male agents and put in a male cell square. Agents called me "sir." They placed their hands on my bust could be described as an assault on my dignity.
I was unable to wear my hair extensions or cosmetics, nor did I have access to my hormone treatment.I couldn't treat my gender identity dysphoria. "It's so dumb to cry about hair and about cosmetics, however when they take who you state you are away — oh my God." By day seven, I was self-destructive, under close perception by prison staff. "I'm going to die in here.I'm simply going to take my life." I thought. During that time, I discovered inspiration from women in pop culture and statements for red lipsticks for ladies. "At the point when all else fails wear red lipstick" I thought of Marilyn Monroe and Madonna.
I utilized shaded pencils as lipstick and eye liner. The deputies didn't comprehend me that I was simply attempting to treat my gender identity dysphoria. I stuck out like an sore thumb.They kept misgendering me so it made me feel like I needed to continue feminizing my face so I was consistently in a difficult situation. I was unable to go along. I even figured out how to pluck my face with toothpaste! I'm pre op, that implies I haven't had medical procedures so on not getting my hormones I needed to figure out how to treat my dysphoria.
It felt awkward an attack on my dignity invasion changing garments in corners so nobody saw my bust. It didn't help. The inmates could tell I had a bust. One detainee utilized a slur for transgender individuals against me.
On day 11, I got a guest. This angel gave me hope and inspiration when I had zero remaining. This angel was a Tampa lawyer, Rook Elizabeth Ringer. She found out about my situation from a mutual friend and came to keep an eye on me. I shared my story.
Transmission Media, a nearby transgender backing association raised assets to pay my bail. The association concentrated on helping individuals like me, who are anticipating preliminary in jail with the inappropriate population. At that point these angels appeared, Penelope Minot and Stephanie Foglia that run transmission media. They energized my hope. I realized how important it was to bean advocate for transgender people. How can I not aspire to be like them? I left confused about everything,grateful and determined to have a constructive outcome in life by one way or another.
I work in the health care field as a caregiver. I thought that easy for me to work for adults with special needs. I comprehend what it resembles to live in a body you are unable to control or identify in. I don't mean to toot my own horn, however I've demonstrated a lot of progress with previous clients life goals. I helped a non-verbal special needs adult find his loud voice, another developmentally disabled adult share the spot light with others to build social life, find work, and she even got a boyfriend. I figured out how to advocate for myself advocating for the special needs community. I even ran my own business yet because of conflicts and defamation due to my identity and compounded of coming out of jail I was left with zero clients, without a vehicle and facing the challenge of restarting all over. At that point these two different angels came into my life, Kimberly and Paula who gave me the opportunity to live with them rent free them and heal from the trauma I endured.I got a back into care giving through another agency. The last lady who has inspired me during this difficult time was Bernie as I didn't need to pay for goods and she helped me take care of my phone bill because of generosity. I worked that assignment until I turned out to be sick because of stones in my gall bladder that landed me in numerous E.R visits and in the end surgery to remove my gall bladder. She happily paid for my taxi to the E.R and my medications. I'm currently healing from surgery and unable to transfer heel chair clients like before. I still aspire to restart my business working for special needs adults. I like to run my office,hire new staff and match them with assignments. I hope that you were encouraged inspired to find that motivation to keep fighting for your dreams in the face of adversity and compassion for other people and live your best life. You can find the whole ordeal reported in the newspaper of Tampa bay times searching under "Misgendered and Mistreated in jail" by Kathryn Varn published March,10,2020