Top 5 Princess Diana Moments
Lady Di's most iconic and unforgettable power plays
Diana Spencer, Princess of Wales, was rightfully known as the "People's Princess." Loved by the public and envied by her rivals, Lady Di unquestionably left her mark on history. Nearly 25 years after her death, Princess Diana is still remembered, admired, and depicted sympathetically in pop culture as a dedicated activist and champion of the people.
What's most remarkable about her legacy is that, despite a life filled with pain, neglect, and isolation, Princess Diana continued to be a bright light in the world for millions of others. Her smile was radiant, her charisma boundless, her compassion inspiring. She spoke openly about her mental health, her eating disorder, and her failed marriage. Diana's vulnerability made people feel less alone, and that's no small feat.
In honor of Lady Di, princess of our hearts, here are five of her most iconic and revolutionary moments:
1. The Revenge Dress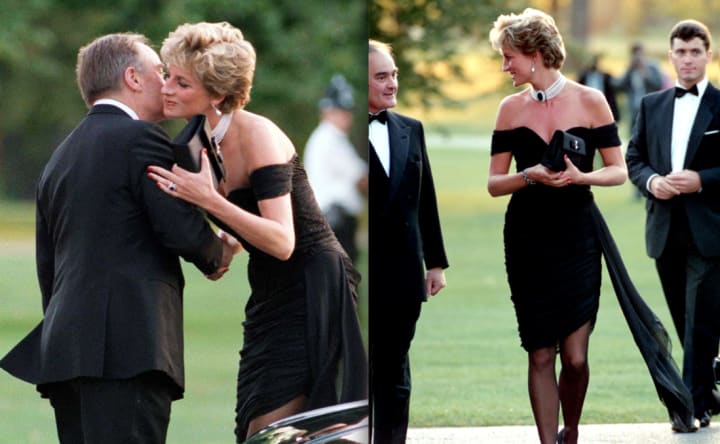 In June of 1994, on the same day that Prince Charles finally confessed to the public his well-known affair with Camilla Parker Bowles, Princess Diana strategically stepped out in this show-stopping dress that turned heads and make headlines the world over. There's a reason we're still talking about it 27 years later. The dress even has its own Wikipedia page.
2. Interview with Martin Bashir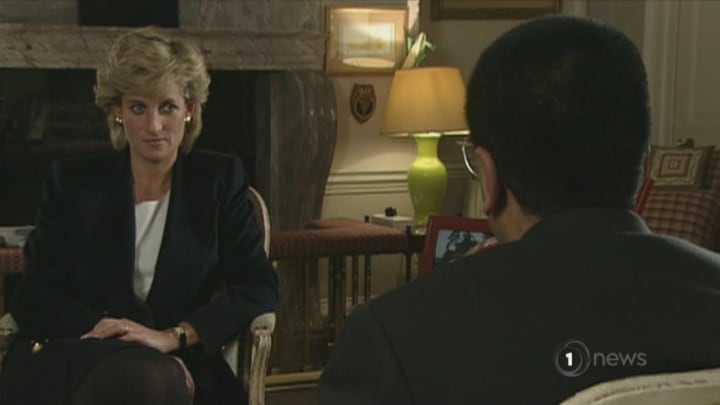 Diana's 1995 interview with BBC journalist Martin Bashir is now mired in controversy, as an external investigation found in May of 2021 that Bashir used fake documents and false pretenses to secure the princess' cooperation. The Dyson Report found that both Bashir and the BBC acted unethically in their dealings with Diana and her brother, having forged bank statements in order to gain Earl Spencer's confidence.
At the time that it aired, however, this interview, filled with bombshell revelations, rocked the monarchy to its core. For the first time, the public saw Diana break her silence and speak candidly about her experience with The Firm, her struggles with mental health, and the infidelity that had plagued her "crowded" marriage.
3. Confronting Camilla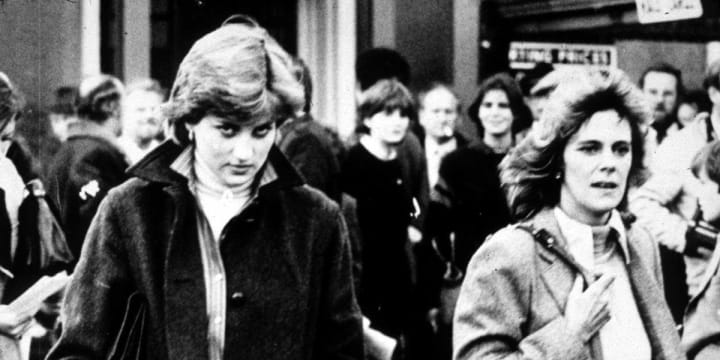 In a series of recorded tapes with journalist Andrew Morton, Diana recalled having confronted her husband's mistress at a birthday party in 1989. Lady Di told Camilla Parker Bowles that she was perfectly aware of the affair and asked that the Duchess of Cornwall not treat her like an idiot.
According to Diana, Camilla callously said, "You've got everything you ever wanted. All the men in the world fall in love with you, and you've got two beautiful children, what more do you want?" Diana responded, "I want my husband."
We stan an assertive queen... or, in this case, princess.
4. Hugging Children with HIV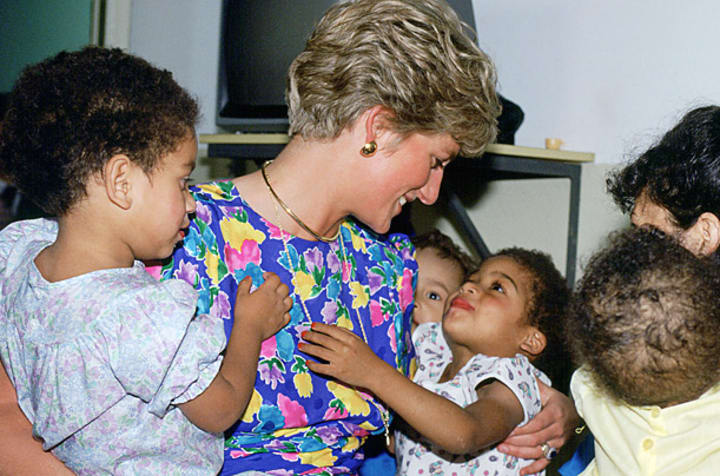 She wasn't called the "People's Princess" for no reason. In 1989, Diana made headlines when she visited Harlem Hospital in New York and, without wearing gloves, shook the hands of people infected with HIV. The image of Lady Di holding a child with AIDS helped destigmatize a widely misunderstood disease and once again displayed this selfless woman's compassion, empathy, and bravery.
Reportedly, Diana was nervous about making this unprecedented move. Her advocacy was more than a show of kindness—it was a demonstration of of courage, trust, and respect for medical professionals. She showed no fear, no judgment, no reservations in meeting and embracing those suffering from this life-threatening condition. The people with whom she interacted were met with warmth and acceptance. Her actions forever changed the way that HIV and AIDS were perceived and understood by the public.
5. Ride with Harry and William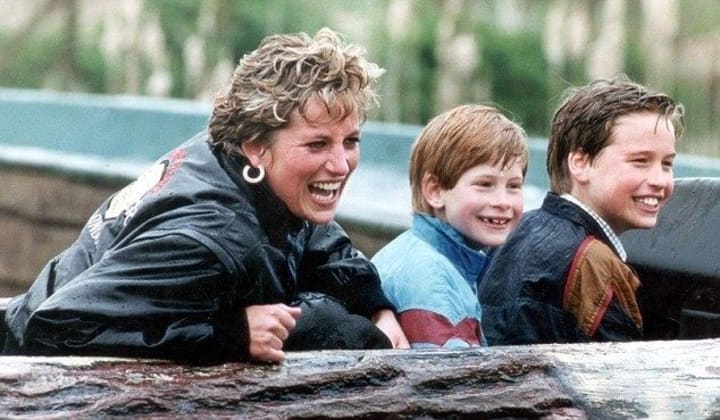 What made Diana so popular was her humanity, her... well, normalcy. She made the public feel connected to the monarchy; with her marriage to Prince Charles in 1981, the royal family suddenly became more accessible and relatable to ordinary people.
Nowhere was this more evident than in her love for her two children. Diana's natural instinct for motherhood and her unwavering dedication to giving her sons some semblance of a normal life made onlookers around the world love and admire her. One of my personal favorite moments took place at Thorpe Park in April of 1993. Joining William and Harry on a water ride known as Loggers Leap, Diana was the picture of joy.

Thanks for reading! If you enjoyed this story, click the 🖤. And check out my other stories about the royals:
celebrities
She/her • 27 • Aspiring writer • Author of Fire & Blood, Fire & Fury
Email: [email protected]
Twitter: https://twitter.com/sallyfrazer4