To the Bushes and Back: A Worst First Date Story
The moral here is to never label something dead if it's still alive and well, especially if you find it in the bushes.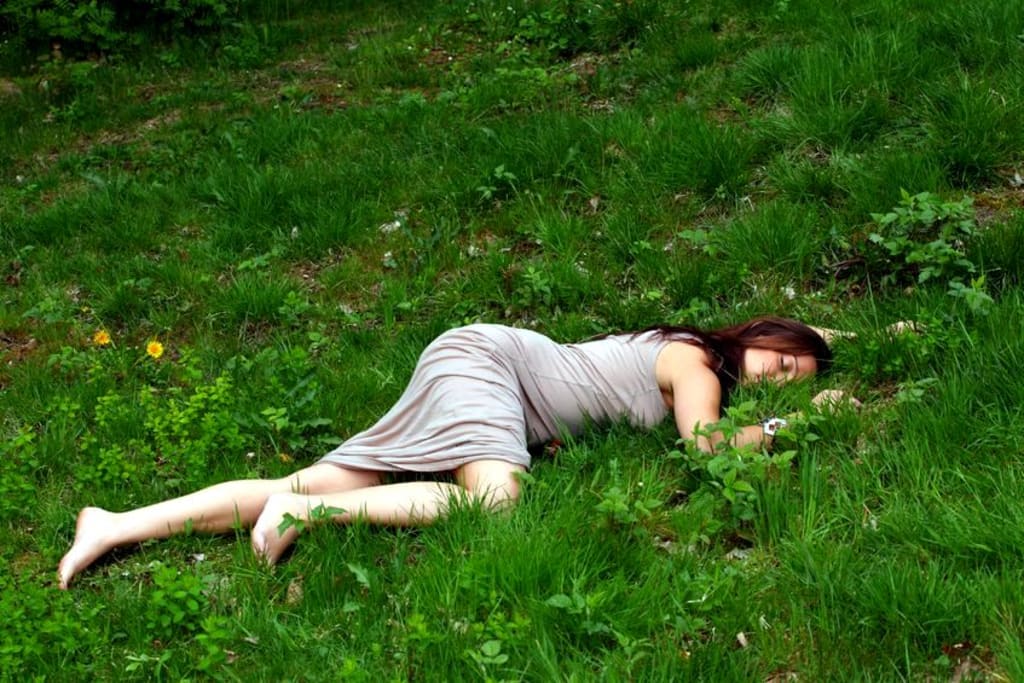 It was me, my college professor and possibly the most beautiful woman I'd ever seen. Definitely the most beautiful women I'd ever been on a boat with. I was wearing a purple button-down shirt, tucked into my best pair of "dad jeans," with sunglasses and a white baseball cap that flaunted the financial services company I was working for at the time.
It was one of those jobs that forced you to network constantly. My professor—Mr. Jaxin—found out what career I was in at the time and wanted to introduce me to small business owners who were in the market for financial services.
Flashback to me walking down to the dock. I flipped through a set of flashcards that were supposedto guide me through the 30 minutes of business chat (sandwiched somewhere in between the two-plus hours of small talk). I turned the corner to the dock, passed a restaurant, eyeing the flashcards between strides—and there she was—standing, looking down at me from the mast of the boat while she was preparing the whatever-you-call-it before we set sail.
Thanks to my "handy-dandy" flash-cards, my game face was on and set to maximum power.
"Hello! My name's Eric— it's a true pleasure to meet you." I soundedtoo professional. Fuck.
She smiled. With natural luminescence. Divine and unexplainable. Like whatever the Aztecs thought the sun was, before they had any fucking idea what the sun was.
"Hi. I'm Tina. Nice to meet you. Are you here for sailing lessons, too?"
I looked over at Mr. Jaxin. He was smiling. It clicked. She's no small business owner. I went over and threw him a handshake that said, "You sly dog. Thanks for not bringing a bunch of old, decrepit senior executives with you." He really was old-school cool.
Tina was preparing for a two-month long sailing trip with some girl who she had met not long beforehand. She wanted to learn as much as possible from Mr. Jaxin, who offered lessons to wanna-be sailors of all skill levels.
Winds were picking up. Full speed ahead.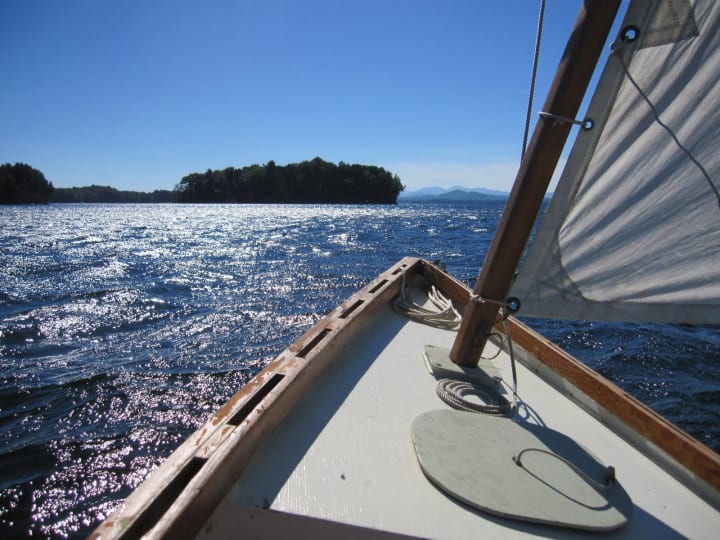 There I was—a total shmuck with zero-sailing skills driving a boat and talking to Tina. Looking back, it feels like we talked about everything. My past and hers. Her future and mine.
She said she had no idea what she wanted to do with herself, and I was a college student who felt like he had a real path in front of him, laid with golden fucking bricks with green fucking dollar signs on it.
"No. Honestly. I'm more of a take-life-as-it-comes kind of person," I said. She was, too. Obviously. "I'm big into meditation," I continued. I am? Cue conversation about star alignments and essential oils.
Eventually we came to the part where she shared her age, which was 27. She had seven whole years on me at the time. She also had an old, grey Australian Shepard that remained faithfully by her side, who she named Salty the Sea Dog.
Mr. Jaxin, having to teach his sailing student—and being legally liable for her well-being—demonstrated what to do when confronted with certain winds and commanded her to fix and adjust things.
I went over to his stereo system (because obviously, he has a stereo system on his boat, the guy is basically Tom Cruise from Top Gun), and started to play my Spotify playlist for this exact situation.
Eventually, we had to turn back around.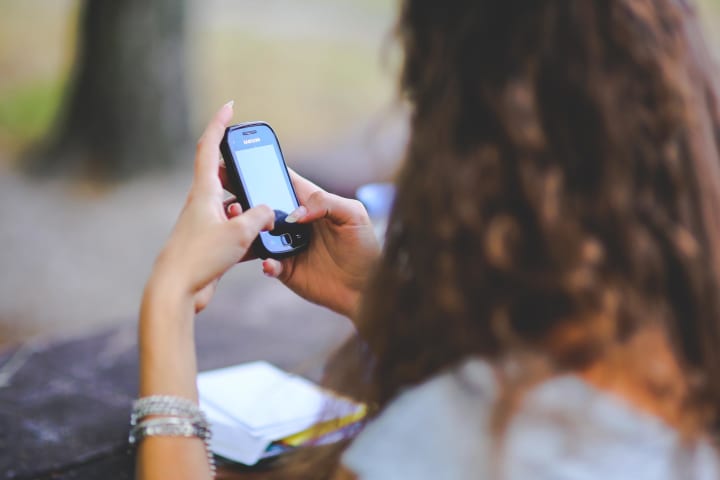 So, there we were, making our way back to the docks. I had to do it.
"Listen, unless you have plans, I'd love to take you out for a drink later tonight."
Then came her smile. Then the number. Then the "tonight."
Because Burlington bars can be the best wingmen.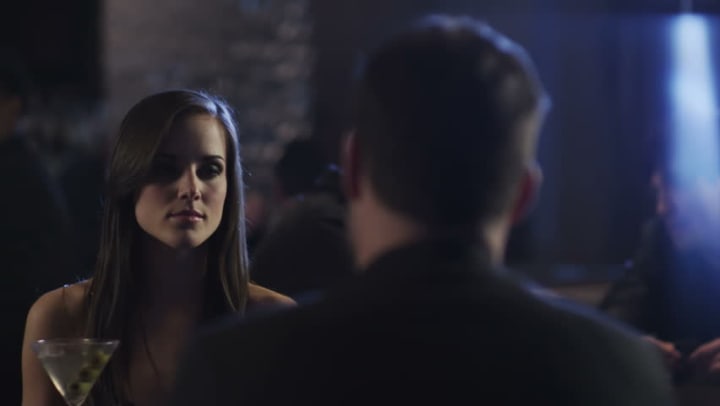 Burlington bars are incredible for dates because they're confined and intimate. They also offer the best beers in the country. She ordered a martini.
To this day, I don't remember exactly what we talked about. But it must have been interesting, because we both eyed each other like we were paintings at the MoMa and laughed like we were watching The Hangover for the first time.
Her long leg was folded around mine. I kissed her at the bar, and honestly, it made me feel like I could sprint the entire New York Marathon. Murder me, I thought, because this was the highest I would ever feel. They always say you crash the hardest when you're all the way at the top, right?
Tab paid. Tip left.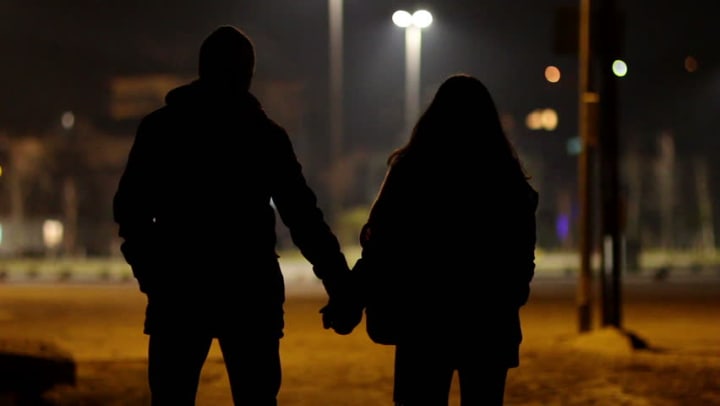 Tab paid. Tip left. I would have held the door open for her, but she was the one dragging me out.
We stumbled all the way up Main Street. Passing all of Burlington's restaurants, bars, smoothie shops—we were having a time and a half when "the crash" came.
Sometimes, I had this move that (I thought) gave me mysterious sex-appeal to the likes of Tom Selleck or the guy from Fifty Shades of Grey, but it probably landed wildly far off from that.
It basically involved playfully pushing her back up against a wall, then pushing her chin up with my hand to kiss her. It's a classic move. Your grandfather was the one who came up with it.
Hips grabbed, check. Push back, check. Except there was no wall. There was a big bush where the wall should've been. And behind that big bush was nothing. Literal darkness, like a cliff at the end of the world. She fell backwards down the cliff—and fumbled and tumbled, all the way down. Nothing I could do about it now, so I turned around before anybody noticed and started the long walk home...
Just kidding. I frantically jumped over the bush and pushed past at least eight more on the way down the now-entirely-visible, yet still inconveniently-located cliff on the side of Main Street.
She wasn't moving. No, no, no, no, no.
I knelt right beside her, and she turned to look up at me. Her expression was of somebody trying to hold back laughter, not tears.
Holy shit, she was alive. Me, on the other hand, ruined a perfectly flawless date. It went a full-180 in a matter of 20 minutes. It made sense why she wanted to go back to her hotel room, alone, after that. Murder me, I thought, because this was the lowest I would ever feel.
It was all over?
This is the most important part.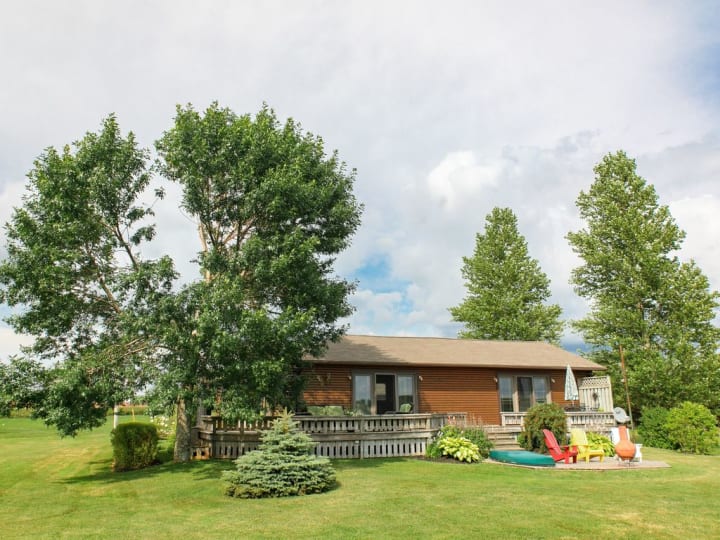 Here's the unexpected moral of this story. Never label something dead if it could still be alive and well. No, not referring to Tina, but to our relationship after that "worst first date." Her and I dated for an entire summer after that.
We went to Cape Cod together. We stayed in a small cottage with a view of the water. We sailed together. She met my friends, and I met hers. We were happy for a time, until the end of the summer. I had to go back to school. It all came to end.
Fate stuck its nasty head out.
"Time to find material for your next worst date story," it said.