This Is Why The Eyes Are That Powerful!!
The human eye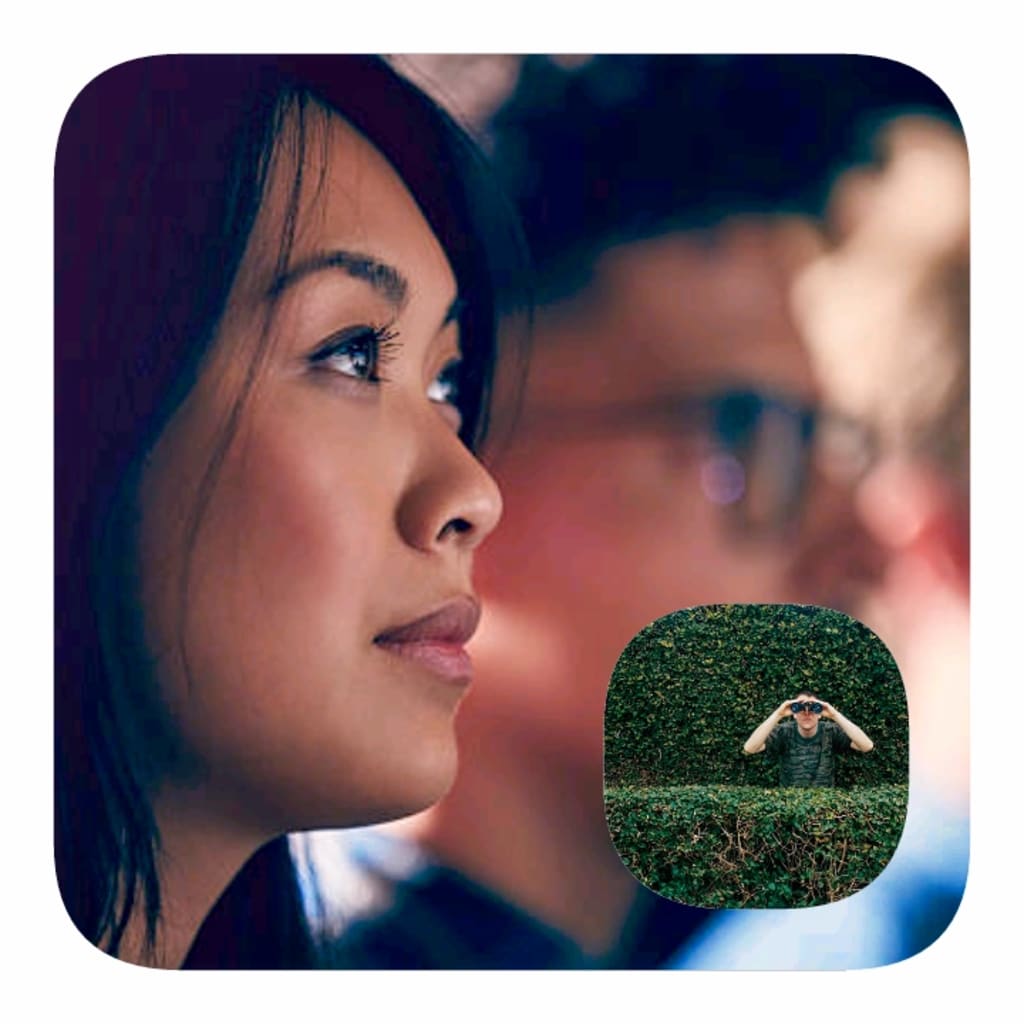 Many peoples' demeanor, feelings and conduct change totally all in light of the fact that, their eyes perhaps saw something engaging. The eyes are always feeding the brains with such countless things all the time.
For instance, while walking around your neighborhood, you came across the latest Benz, Bentley, Rolls Royce, Camry or any of the expensive vehicles the world has, but you unquestionably want to own one of them.
But honestly, you know it is just incomprehensible that you can get it by then. Not until you work hard, save some monies over the course of the years before having one of these beautiful cars for yourself. Unless you can afford. That fine!. If not, then you'd have to 'plan' for it.
At this point, your eyes has elevated your attraction and taste level to own this vehicle. The fact is, you can't simply avoid satisfying your eyes. You would want to fulfill them by making a decent attempt to get one of these vehicles.
The eye is extremely sensitive, and powerful that, regardless of what it sees, it takes it in, and afterward pick between what it can feed your brains with. This is the reason you're not generally attracted to everything but drawn to a couple of them, of which sometimes you can't resist, but to go after.
Unfortunately, many peoples' lives have been tangled on account of the eyes which on various events can't control itself. Simultaneously, the eyes has also changed the existences of several people in numerous positive ways.
For example, you saw a very beautiful house that comes with a high selling price. You're obsessed with the house so much that, if you don't get it, you would perhaps not feel comfortable for many months. This is an inspiration for you to buckle down, and save some monies to have the option to buy the house. Here, the eyes has been used in all possible ways.
Indeed, in certain conditions, the eyes watches and a while later, picks it up and feed the mind with what it saw, especially when it has to do with beautiful things like, vehicles, houses and so on. The mind then, makes a direct interpretation into it.
On the flip side, the eye has pulverized and failed many people in assorted ways, however, that depends upon the individual, and how you 'sieve' all what you see. Since the human eye blinks an average of 4,200,000 times every year, it is obvious it will attract or draw in something during the day.
So how do you control your eyes to be certain it doesn't draw in any problem to you. Strangely, several people including celebrities all through the world believe in what we call the law of attraction.
For instance, iconic figure like Oprah Winfrey has a strong relationship with the Law of Attraction, having advanced one of such attractions called "The Secret" on her show.
Oprah's eyes got attracted to the best things in life and truly followed that course. She bit by bit, achieved what she had all through her life yearned for. But others can't hold in actually taking a look at their eyes, therefore allow themselves to be 'gunned down' by that powerful organ called the Eye.
Believe it or not, an incredible number of people including public figures have definitely gotten into issues because of this same human eye.
Some have once been purportedly accused for having non-consensual illicit relationships with women, with some being rape cases added to them.
Other political figures have additionally been detained for misappropriation of state funds. Their eyes couldn't shy away from the temptations.
They actually allowed the eyes to control their desires. Footballers, b-ball players, priests of God, money managers, and even ordinary people have been deceived by their eyes in contrasting ways.
Recently, American singer R. Kelly was charged and detained for rape, extremism and a couple of other wrongdoings. He could have avoided this occurrence, yet his eyes saw the temptations and let it all out without contemplating the outcome a short time later.
The eyes is Powerful to the point that, they are some way or another complicated and consistently change the proportion of light it permits in, revolves around objects second, and produces persevering pictures, which are instantly conveyed to the psyche.
In this manner, the possibility of you being attracted to all that you see during the day is in excess of a percentage of 80. Our eyes are a critical part of our health and works continually morning, noon and night. A lot of people rely on the eyes to see and sort out their day to day activities and overall environmental factors.
Generally, living things articulate our thoughts through our eyes. Our eyes can also reflect our perspectives and fairly, do as such to our health and prosperity. In that case, we moreover have the power to tame the eyes when it is driving us to 'disgrace or calamity'.
Read This Too:
As people, we ought to reliably be alert, especially as the eyes rotates around 50 different objects every second. Numerous superstars including rapper Jay-Z imagined themselves being famous performers and making money out of it.
They continued watching with keen eyes how their mentors do their things, and focused on them positively. Today, they are satisfied with what they have accomplished through their protégés.
Various eminent characters have also benefited from the law of attraction positively. Their thoughts were brought to them whatever they considered. And it looked like each time they think about something, and say a word, the world is always listening and reacting to them. And interestingly, it worked for them faultlessly!!.
Up until now, these superstars have been marvelous with stainless brands respectively. The likes of Jim Carrey, Arnold Schwarzenegger, Jay-Z, Conor McGregor, Steve Harvey and various other celebrities have had gigantic impacts in the public eye.
As already referenced, what your eyes see is what it tells the brain. Some people get the chance to physically have their eyes fixed on some 'heavy' secrets of people, yet can't control themselves without disgorging them out. In the long haul, it drives them into many issues.
The reality of the matter is, that organ (the eye), is that powerful, yet can be controlled, dependent upon you the person. You can watch, and all that you can do is: don't 'save' all what you see into the eyes' memory or the mind.
You have command over your eyes. At the point when you see any 'bad' thing, control your sentiments or desire. But if it's an achievement you're seeking after, do as such cautiously.
There is a platitude 'If The Eye Doesn't See, It's Not That Dirty'. Make an effort not to permit the eye to lead you to pulverization!
▼

▼

About the Creator
https://www.oseiagyemang.com:
A passionate writer who creates exciting and innovative contents. Osei Agyemang is also a tourism fan who loves to travel around the world. He has studied Psychology and Journalism.

Reader insights
Be the first to share your insights about this piece.
Add your insights