The Wedding
Love and Happiness?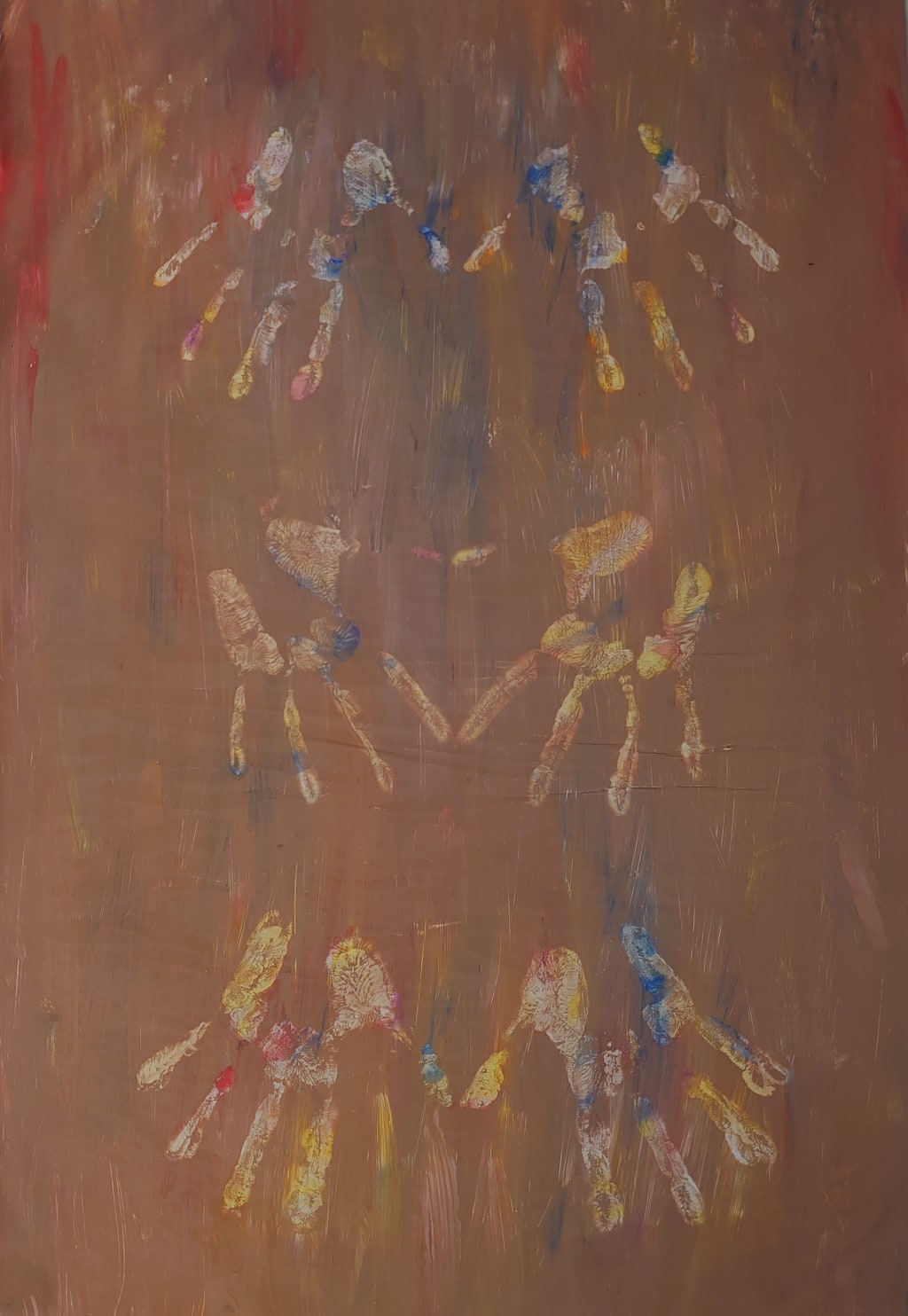 Their Heart In Your Hands by Julie Murrow
So this is it, I thought. In three quarters of an hour I shall be a married woman. With clammy hands I smoothed down the front of my dress. I had fallen in love with that dress from the first time I'd tried it on. Eleven petticoats underneath sparkling ivory silk and taffeta. Beautiful.
My mouth was dry, pre-wedding jitters I supposed so I took another swig of water from the bottle that I'd kept handy all morning. A half empty glass of Prosecco stood on a low, glass coffee table, just one or two bubbles bobbing to the surface. I didn't want it. I was feeling a little sick to be honest. As I checked my make-up again I wondered where my mother was. My sister was corralling the bridesmaids somewhere but where was my mother? I didn't want to sit down in case I creased the back of my dress yet standing up made me want to pace up and down. All kinds of thoughts ran through my mind. Was I doing the right thing? It was a Leap Year that year and I had asked my partner to marry me. What if I'd made a mistake? No. Pre-wedding nerves again. Perhaps I should have waited. Too late for that now. In any case I loved him and he loved me. Didn't he? I was thirty-nine. Had I been subconsciously panicking about time running out? Of course not. I was happy and contented. Wasn't I?
I checked my watch again. Thirty minutes to go and then I'd be exchanging vows. I'd decided on a traditional service, albeit at a posh hotel rather than a church and I was looking forward to seeing my fiancé in his charcoal grey three piece suit. I checked my watch yet again. Time to go. Where the hell was my mother? She was supposed to be escorting me to the ceremony. The hotel had a wide sweeping staircase decorated with white lilies and gypsophila and the photographer, Elizabeth, would be waiting at the bottom ready to photograph me coming down the stairs, princess style. The plan was that my mother would come to my room so that we could have a few minutes mother and daughter time then she would leave and wait for me with Elizabeth. I deduced that mum must have been dealing with some last minute emergency but time was running out and I had to start making my way to where our friends and families were waiting. The door catch clicked as I closed it behind me, carefully swishing my dress and train out of the way.
Veil in place, I gingerly walked to the top of the staircase. Elizabeth smiled at me and said that I looked beautiful. She had been snapping away all day, the venue, the guests and the wedding parties getting ready. I asked her where my mother was but she said she hadn't seen her. I bit my lip. Where could she be? Elizabeth asked me to stop at various points coming down the stairs and I was finding it more and more difficult to keep the smile on my face. My guts were still churning but now it was due to a feeling unease. At the bottom of the stairs Elizabeth took my hands and asked me if I was all right. I nodded but I knew that she knew otherwise. She had to leave me so that she could capture my entrance into the ceremony room. With a squeeze of my hand she left. I felt stranded, abandoned even. It seemed that I'd be walking myself up the aisle and that was not the plan. But what choice did I have?
The route that I had to take took me outside of the main building onto a veranda which ran alongside the ceremony room. On the inside of the windows pale green voile drapes hung down in ruches to filter out the sunlight which shone through the huge glass windows. Halfway along the veranda one of the windows was actually a glass door through which I was to make my entrance. Tentatively I stepped out into the sunlight and, straightening my train behind me, turned left onto the veranda. I paused for a moment to take in the amazing views of the south Downs backlit by a bright, sunny, cloudless sky. I turned my head ready to continue my journey when I finally spotted my mother. In a split second the rush of relief and joy that flooded my brain was replaced with a chilling numbness. There she was, looking so ordinary in a teal chiffon dress, just like a thousand other mothers-of-the-bride. She was pressed up against the wall of the hotel at the other end of the veranda. Her arms were raised above her head which was tipped back in supplication. Her eyes were closed, her lips slightly parted. My fiancé was holding her in place, his lips kissing her mouth and her neck, his hands squeezing her breasts. He pushed his knee between her legs and ground his hips against her. They were so wrapped up in each other that they were oblivious to the woman in the wedding dress watching them. Slowly and quietly I turned back and almost trancelike I entered the wedding room from the 'wrong' end. All heads turned towards me , confusion on their faces. I walked over to the windows, ignoring the calls of 'what's going on?' and 'are you all right?' Fumbling a little I located the string hanging down the wall at the end of the curtain track and pulled it. I kept on pulling it until all of the voile panels were raised and the windows were bare. People squinted in the blinding sunlight but as soon as their vision had adjusted the entire room took a collective breath. Confusion was supplanted by shock as everyone watched my mother and my fiancé writhing against each other, hands and lips touching and groping. Still they didn't notice their audience.
By the time some of the guests had marched out onto the veranda, confrontation on their minds, I was already back in my room. Needless to say there were soon voices outside my door asking to come in. I dived towards the door and flicked the lock, calling out that I was fine. In one fluid motion I spun away from the door and ran to the windows, yanking open the heavy patio doors. I practically fell out of the room into the heat of the sun and landed with my hands on the top of the low patio wall. Panting, I steadied myself so that I was standing, looking out at the incredible view. Far below me was an ornate fountain surrounded by expensive flagstones marking the entrance to the hotel. I could hear raised voices floating up from the foyer but right then I just did not care. Reaching back behind me I tugged and tore and managed to unzip and untie my dress until it dropped down to my knees. I climbed up onto the top of the wall. And then, just as I had stepped out of my dress, so too did I step out of my life.
breakups
I'm an avid reader, writer and pianist. I have written on a variety of subjects and in various genres from children's stories, poetry and history to adult short stories. My three Skinny Pigs and I live by the sea, where I grew up.