The True Strength Found in the Vulnerability of a Break-Up
I found my own shining light.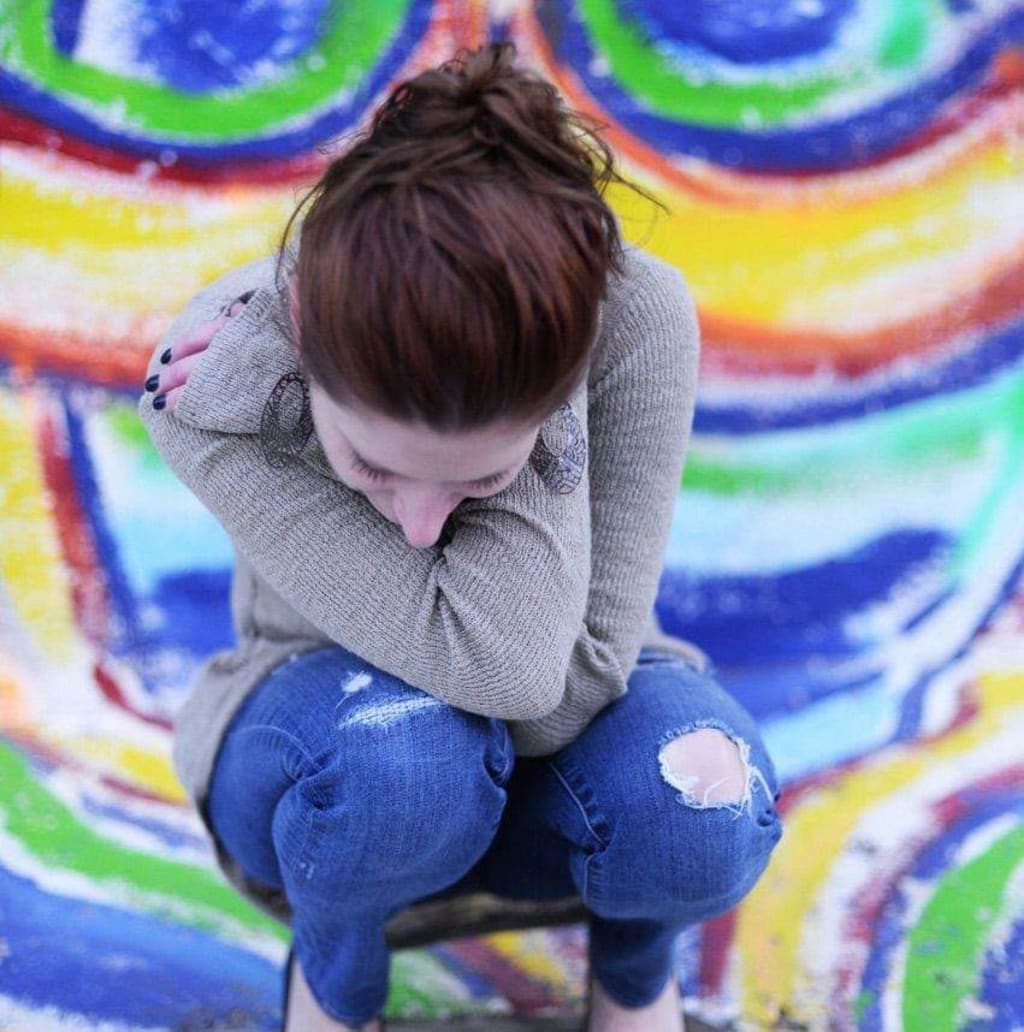 On the Monday he had texted me crying, I dropped everything and ran to him. A month prior he had told me he needed space because he didn't know what he wanted. The whole drive there my body was shaking from the anxiety that filled it. I didn't listen then, but that was my intuition telling me not to go, but instead I pushed on… Six days later, I sat at home once again heart broken.
It wasn't that I was losing him that hurt the most. Maybe it was the disappointment that I couldn't save us. Maybe it was the disappointment in myself that hurt the most. I loved him but I knew we weren't the best fit. I mean I'm Sally Freaking Sunshine and he's, well, Bah-Humbug. But it was the rejection that hurt so much. It was that he didn't, or couldn't, love me back the way I loved him. The truth was he drained me, but I stayed with him because I loved him. I loved every one of his broken pieces intensely and purely. I stayed even though I was exhausted, hoping that he would pull himself up eventually. I had looked at him differently than I had at any other man. When he was ugly, through my eyes I saw beauty underneath it all. When he cried, his eyes turned a vibrant blue shining the rawness of his emotions onto me and I fell deeper in love with him. He was telling me he was leaving because he was in love with another woman but I still couldn't find anger towards him. He had betrayed my love yet all I could feel was hope for him still, hope that he would find his place and his peace. Sorrow and hope both filled my heart—it was an immense confusion of feelings inside of me. The agony of my loss, and the wish for his happiness. The darkness of rejection from him from the love I wasn't getting back from him mixed with the relief from the burden and pressure from being under his thumb for so long. A sense of disappointment that he didn't rise to meet my love but also freedom from the discomfort of the same trial. I had become lost in our relationship, in him. We had been walking next to each other but on different paths for so long.
He told me when we broke up that I had been too good to him. I didn't understand that at the time. How could you be too good to someone you love? What I was learning though wasn't that I was too good to him, it was that I wasn't being good enough to myself when we were together. The love I just gave to him wasn't enough. I wasn't being fair. I believe that love can take us many wonderful places but I now know that love must also be fairly given. It isn't enough to just love another person, I must match that same love to myself. I needed to love myself as much as I had loved him. I needed to feel the same deep hope for my life as I did for his.
In this break-up I found truth within myself. In my vulnerability and in my sadness I learned a most valuable lesson, that I needed to love myself more. This was my opportunity to love myself fiercely, to love all my own broken pieces purely and fully and to put them where they were meant to be. In that dark moment of loss, I found my own shining light. I found myself again.