The Rise and Impact of Freenbecky
Thailand's Most Influential Couple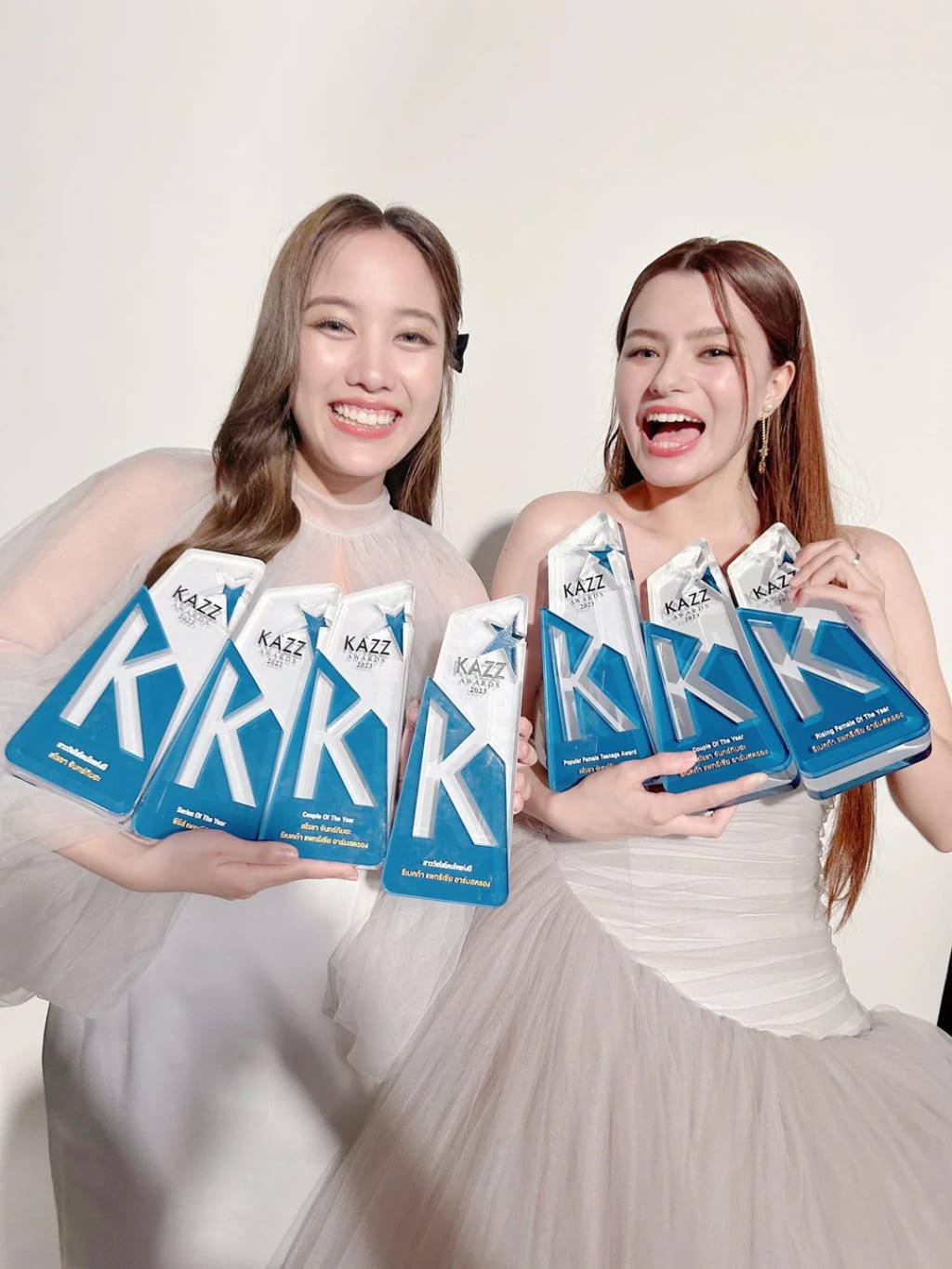 Source: Reddit
In the ever-evolving landscape of Thai entertainment, few names have made as significant an impact as Freenbecky. Comprising Freen Sarocha Chankimha and Becky Armstrong, this dynamic duo has not only captured the hearts of millions but also redefined the very essence of what it means to be a power couple in the industry. Their journey began on the sets of "Secret Crush on You," where their chemistry was palpable. This led to their starring roles in Thailand's first girl love (GL) series, "GAP," which has garnered over 500 million views on YouTube and has been a game-changer for Thai entertainment. Their influence extends beyond Thailand, reaching international audiences and breaking cultural barriers.
A Love Story and a Career
Freen Sarocha Chankimha started her career at the age of 16 or 17 during Miss Teen Thailand and later ventured into advertisements. Becky Armstrong, on the other hand, flew back from England and was cast in the series "TharnType" before meeting Freen on the sets of "Secret Crush on You." Their undeniable chemistry led them to star in the groundbreaking series "GAP," which has been a pivotal point in their careers. Becky, born on December 5, 2002, is a Thai-English actress currently studying at Shrewsbury International School. She made her acting debut in 2020 with the TV series "TharnType 2: 7 Years Of Love." The couple's recent hint at a comeback in the Philippines has fans buzzing with excitement.
The Cultural Impact
Freenbecky is more than just a couple; they are cultural icons. By openly embracing their relationship and advocating for LGBTQ+ rights, they have broken social norms and paved the way for greater inclusivity in Thai entertainment. Freen and Becky have been vocal about the need for love to be seen as universal, breaking down barriers related to gender and social norms. Their families and friends have been incredibly supportive, further solidifying their influence as trailblazers in the industry. They have also been involved in various social campaigns and charity events, using their platform to make a difference.
From "GAP" to Global Stardom
The series "GAP" was a game-changer, not just for Freenbecky but for Thai entertainment as a whole. Airing from late 2022 to early 2023, the series garnered over 500 million views on YouTube and won multiple awards, catapulting Freenbecky to global stardom. The series was so successful that it led to Freen and Becky receiving multiple awards and even embarking on a world tour. Becky's social media presence has also skyrocketed, with over 2 million followers on Instagram.
A Testament to Their Talent
Their talent hasn't gone unnoticed. Freenbecky recently swept the KAZZ Awards 2023, winning "Popular Female Teenage Award," "Rising Female Of The Year," and "Couple Of The Year," among others. Their series "GAP" also won the "Series Of The Year" award, further cementing their status as icons in the entertainment industry. Becky has also received the "Best Actress at the 59th Baeksang Arts Awards," showcasing her acting prowess.
More Than Just a Thai Phenomenon
Freenbecky's influence extends beyond Thailand. With a massive international fan following and plans for future global projects, they are truly a global phenomenon in the making. Their recent visit to the Philippines, for instance, showcased their international appeal, as they were warmly received by fans and media alike. They have also been featured in international magazines and talk shows, amplifying their global reach.
Upcoming Projects and Aspirations
While they have already achieved so much, Freenbecky is not resting on their laurels. They have confirmed their involvement in more GL projects and are keen to use their platform for greater social impact. Their upcoming projects include "Uranus2324" and "The Passenger," promising a bright future ahead. Becky is also a brand ambassador for Aromagicare, indicating her influence in the beauty and wellness industry.
The Lasting Legacy of Freenbecky
Freenbecky is not just a fleeting trend; they are a legacy in the making. With their groundbreaking roles, advocacy work, and a string of awards, they are undoubtedly the next big thing not just in Thai entertainment but globally. Their story is a testament to the power of love, talent, and social impact, setting a new standard for what it means to be a celebrity couple in the 21st century.
Reader insights
Be the first to share your insights about this piece.
Add your insights