The Push
When you think you will get married, but move to another country instead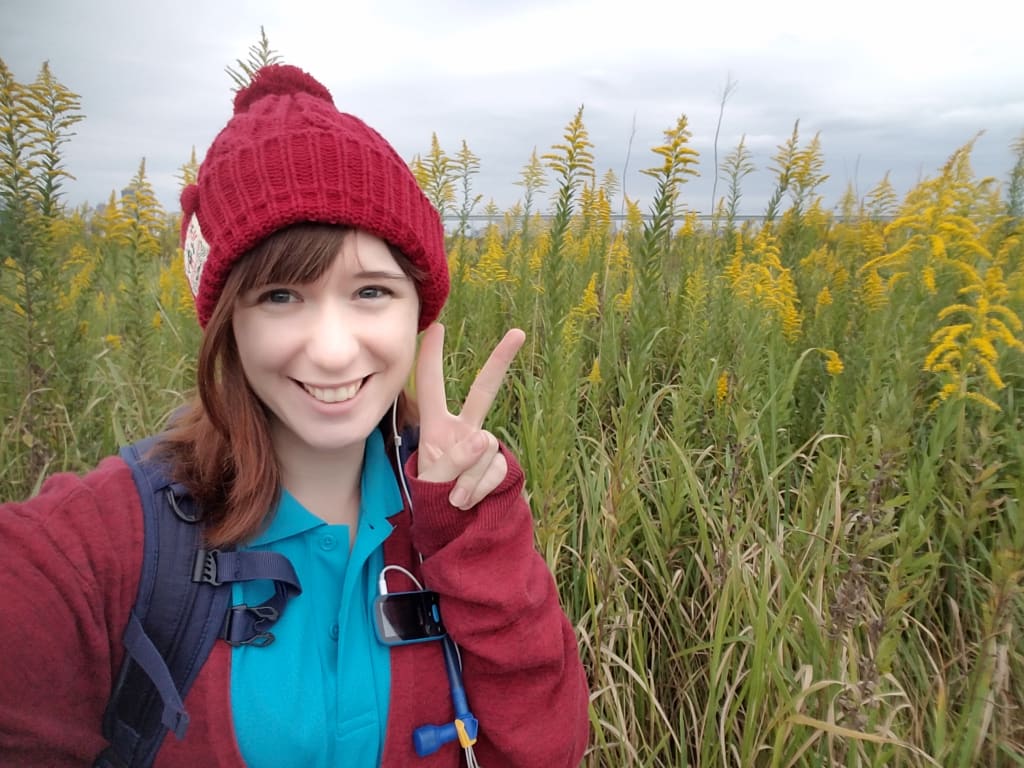 Posing for the new life I made in Japan.
As the header reads, I had thought I would marry my now ex after a trip to Japan. But let's go back a little bit to give some substance to this story.
I had fallen in love with a man, we will call him Ty, and I thought he was "the one." After almost four years of dating, I planned a trip to Japan for July 2015 with him, in hopes to propose to him. Little did I know that this trip would be our last and we would be breaking up as soon as we got back to the states.
Researching for the perfect locations, I thought the Predator Bird Cafe would be memorable. I booked a time and day for the big surprise. After a week into our two week trip it was time. When we got to the location, I had no idea that Ty would react so negatively about the cafe. He didn't like that these predator birds (owl, eagles, falcons) were in this cafe. I assured him that I researched the treatment of these animals, but it was not and before I knew it I was alone in the cafe with a ring box. Ty didn't come back and I ate the pre-made meal alone, while the owner sat with me trying to comfort me in the little English he knew. After I finished my meal, I left and was later joined by Ty. We didn't really speak on the long train ride back to our sleeping arrangements.
When we got to where we were staying that night, I sat on my futon with the ring box in hand. It wasn't until he came out of the shower that I put it on his pillow, then walked to take a shower. When I got back we had a long discussion which was, in short, he wasn't looking for a committed relationship and he didn't believe in marriage.
You can imagine that the rest of the trip was awfully awkward and when we got home spent some time apart. It wasn't until we broke up/ got back together and finally in November 2015 we decided to just end the relationship all together.
I was devastated that this man I loved so much didn't love me the same way and that messed with me bad. I'm talking mentally and emotionally. I had put a lot on hold in my life so that we could be together.
On December 12th, my grandma's birthday, I had a conversation with her that gave new insight for me and that was when it hit me. I always dreamed of teaching overseas, in Japan specifically. I had heard so much about the culture from my exchange students and had seen so many beautiful pictures. Right then and there, I decided I would make that dream a reality.
I began applying for all sorts of positions in Japan, and in January 2016 I received a call back that I would be moving in August 2016 for my new life in Japan.
That journey was what I needed in my life. From that year when I was alone in a different country, I learned a lot about myself and got such a confidence boost that I never received anywhere else. I thrived in an environment I wasn't fluent in and made it work. During that year I was able to discover and explore, and grew more than I could imagine.
I couldn't tell you if I would have accomplished my dream while with Ty, but the breakup was the push I needed to do it.
I guess the moral of this story would be: accomplish your dreams and don't let excuses get in the way; to be open about your dreams with your significant other so you are both on the same page and so that you can build one another up.