The Most Popular Influencers in Peru - You MUST Follow Them!
Are you looking for the best influencers in Lima, Peru? This is the list of the TOP 10 influencers in Lima, Peru. You need to follow all of them!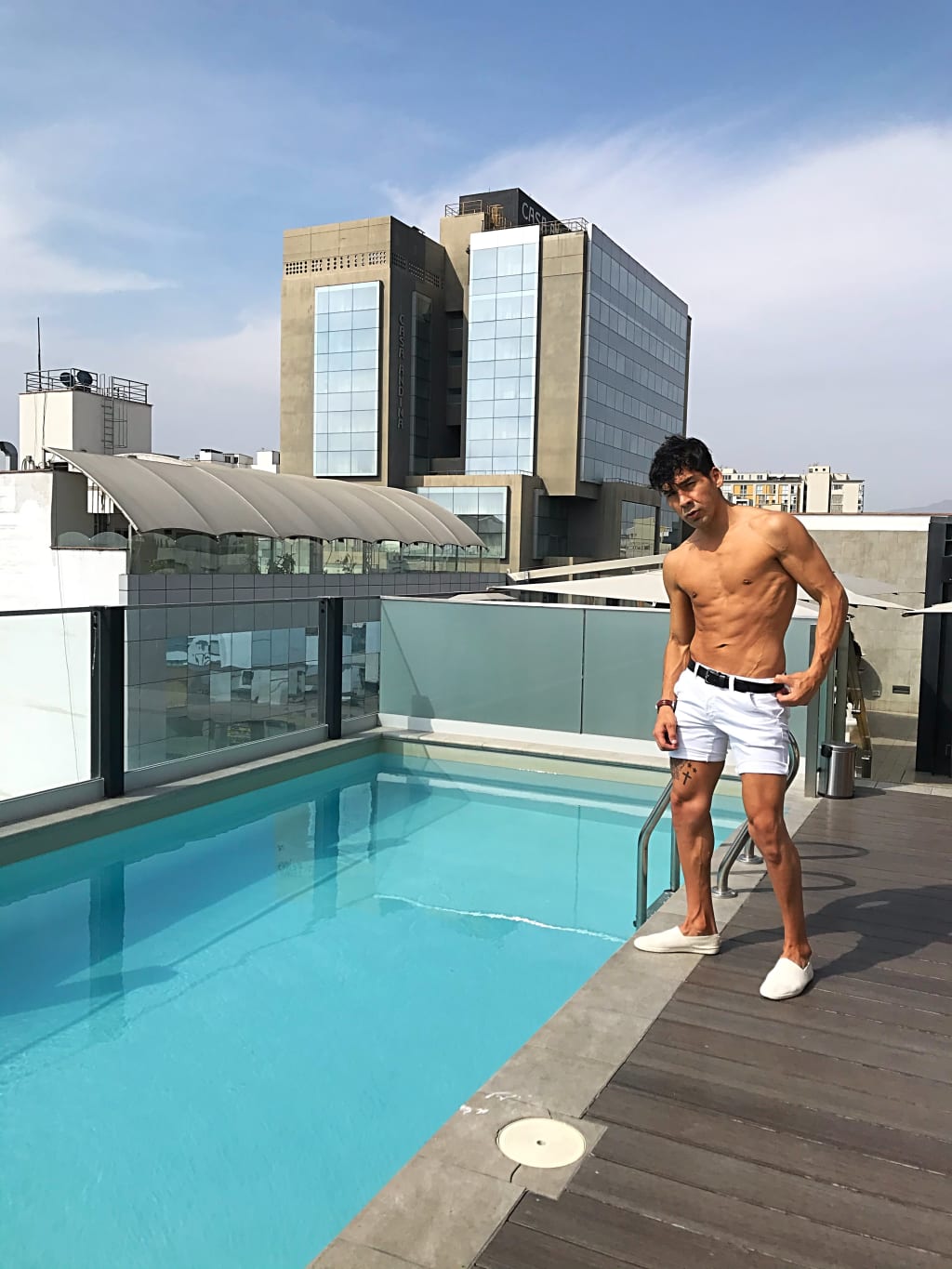 Photo of George Cervantes
Are you trying to find the best influencers in Lima, Peru? Then, you need to check out this list of the top influencers in Peru. This list is created by someone who lives in Lima and knows everyone in the industry. Everyone who made it to the list has something to offer and is worth following.
Paula Manzanal
You can't have a list of influencers in Peru without mentioning Paula. She is gorgeous and draws attention EVERYWHERE she goes. Paula has a huge following base on Instagram and is constantly posting new pictures. She is very stylish and is always on top of the latest fashion trends. She is probably the most sough-after girl in Lima. One hottie for sure and worth following.
https://www.instagram.com/paulamanzz/
Vanesa Lopez
Vanesa Lopes is another hottie who is constantly trending on all social media platforms. She has a huge following and is just as stylish as Paula Manzanal. In fact, they are both really good friends and can be seeing together often. Vanesa is always posting sexy pictures and keeping her following base engage all the time. Check her out!
https://www.instagram.com/vvanelopez/
Macarena Gastaldo
Macarena is from Argentina and lives in Peru right now. She is one of the hottest girls you are going to see in Peru. Macarena is ALWAYS trending on social media and is always on TV shows and magazines. Macarena is definitely unique and you are going to wish you would have follow her sooner.
https://www.instagram.com/macagastaldo/
George Cervantes
George is a former New York City model who moved to Peru a few years ago. He is the owner of the company Celebrity Matchmakers in Los Angeles. George is a playboy and is known for dating some of the hottest girls in Lima. He has a tone body to die for and is always in the company of a hottie. His account with over 500,000 followers was hacked a few weeks ago and he is starting again, but don't worry that he will have a huge following soon. Check out him out ladies.
https://www.instagram.com/george_cervantes_/
Fabio Agostini
Fabio is one of the most popular influencers in Peru. Although he is now living in Spain where he is originally from, he often comes back to Peru for work and to visit a few ladies he has here. Fabio is one of the most popular influencers in Lima, Peru and definitely worth checking him out. He is good looking and has a body to die for. He is always dating a new girl and posting new pics on his Instagram account.
https://www.instagram.com/fabioagostinifit/
Diego Val
The singer Diego Val is one of the most popular influencers in Lima, Peru. If you like a guy with tattoos, then you are going to fall in love with Diego Val. He has that bad boy look that all the ladies love. He definitely stands out in a place like Peru and always draws attention EVERYWHERE he goes.
https://www.instagram.com/diegovaloficial/
Adriana Del Campo
This girls is one that many people don't know about, but she is GORGEOUS and definitely worth checking out. She very stylish and always posting some of the most unique outfits on her Instagram account. She is currently in Barcelona, but will be coming back to Peru very soon. Adriana is one of those girls that is very exotic and one-of-a-kind. Go follow her and you will see what I mean.
https://www.instagram.com/adrianaadc_/
Sophia Alarcon
Sophia Alarcon is another hottie that you MUST check out. She is stylish and very cute. Sophia is always posting new pics and Tik Toks to keep her audience engage. She is another hidden gem that you must check out!
https://www.instagram.com/sophalarcon/
Rodrigo Valle
If you like bodybuilding and lifting weights, then you are going to love following Rodrigo Valle. He is a professional body builder who runs a successful gym right here in Lima. Rodrigo is a personal trainer who lives and dies for working out. Go check him out. He is always posting diet tips and training advice on his channel.
https://www.instagram.com/rodrigovalle_pro/
Karen Rincon
This one is for the girls who like working out. Karen is a fitness lover who is constantly posting diet tips and her workout routines. She has a body to die for and has the BEST advice for staying fit all year round. Definitely someone to follow if you want to have a tone body and booty for the summer months.
https://www.instagram.com/karenrincon1/
So, there you have it! The top 10 influencers to follow in Lima, Peru. Go follow them right now and thank me later.
To check out more influencers in Peru please visit:
About the Creator
Get the latest celebrity news and hot celeb gossip with exclusive stories from your favorite celebrities & influencers from around the world.
Reader insights
Be the first to share your insights about this piece.
Add your insights