Online Dating
The Modern Dating Game
(Foreword)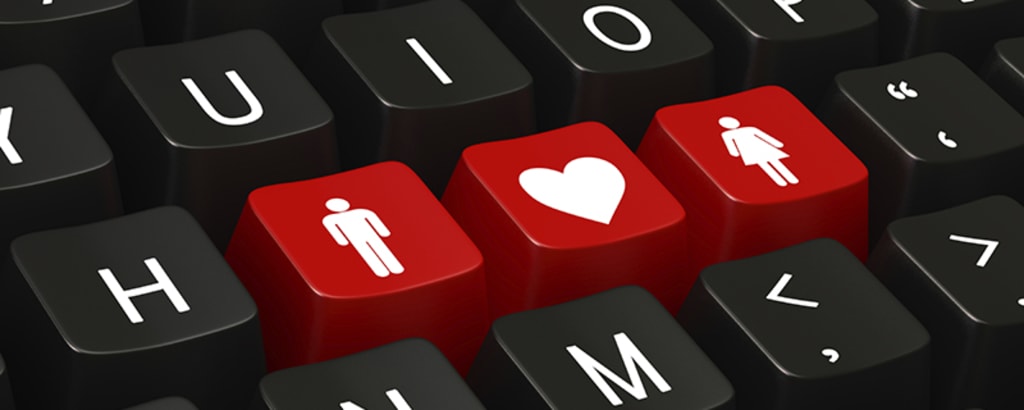 To say coming out of a 17 year relationship was a little scary is an understatement. Not least because I felt that nothing which was happening at the time was really within my control (the details of which I'll leave for another blog). But to cut a long story short, I never really wanted to be single right then. However, as it was, I found myself exactly that on New Years Day, 2016, and when the last time you were dating was 1998 (a whole different millennia), the dating game had moved on somewhat from then!
So here I was, a 34-year-old single mother of two, and my relationship of 17 years with the father of my two children was well and truly over. We were still living together, but I knew that what had happened meant there was absolutely no going back, whether I wanted to or liked it or not.
Now, of course, at that moment when my whole entire world had fallen apart before me, the last thing on my mind was dating someone new. My main goal of the time (which I often didn't achieve) was dragging myself from my stinking, sweaty pit of a bed to wash myself and brush my teeth (although I am happy to report that I did at least make it to the bathroom for toilet time, although at my lowest ebb, even that was questionably achievable!).
However, the months passed and as reality and realisation kicked in, I succumbed to the notion that I may wish to have a new companion, and the best way to achieve this would be at least to start dating. I consider myself quite a non-superficial person, and the thought of a dating site like Tinder absolutely mortified me. That's not to say I in any way judge users of this particular dating site, it's just that, personally, I absolutely despise the idea of merely swiping left/right on the basis of someone's outward aesthetics. It's just not something I feel settles well with me, and besides, despite my ex being undoubtedly conventionally good-looking, previous to him, looks were never what attracted me to a man. And so Tinder was not for me…so I decided to go for a site called "Plenty of Fish" or POF! On reflection, this really is no better on an existential or moral level than Tinder. I really do understand that.
At first, once signing up, I was very apprehensive and rather embarrassed and felt quite vulnerable and exposed about putting myself out there on this online social dating platform. Whilst writing my profile and uploading various pictures of myself in my best form, looking happy, sexy, coy, interesting, I couldn't help but feel like I was preparing myself as a butcher does preparing a piece of meat to display on his counter for customers to come and peruse and salivate over with the idea of devouring later. But I knew a lot of people already using it, even knew people who had found "real love" through it, so I figured, what the hell did I have to lose?
Now, you have to remember the last time I was available for dating was when you had to take an ad out in the "Lonely Hearts" column in the back of the MEN, quoting things like WLTM (Would Like To Meet), GOSH (Good Sense Of humour), and HAOTWT (Has All Own Teeth Will Travel). It's also worth noting that the last time I was single, I was the young, tender, sweet, innocent age of 17, with a body as toned as an Australian Olympic swimmer, breasts as pert Botticelli's Venus, and a vagina as tight as the Conservatives' Welfare budget, so of course I did not even have the need to utilise this facility. But alas, I no longer had any of these things anymore, after an advance of 17 years and the event of childbearing twice. So there I was, signed up to POF, hanging on the anticipation of what life it would thrust me into or who would want to come and pick me out over the other pork chops, legs of lamb or offal…