The Man I Thought I Knew
By Ashly Tee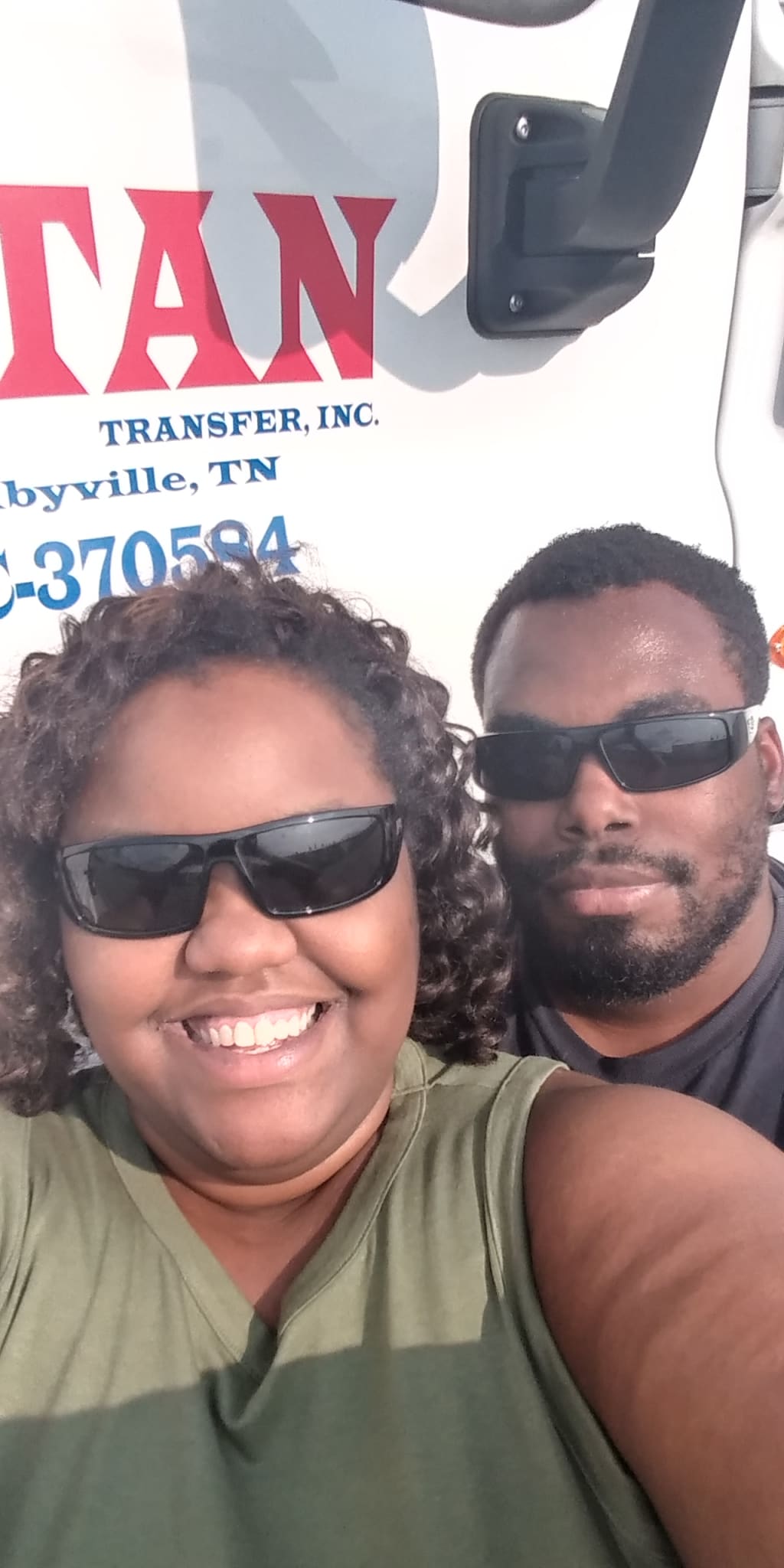 Me and him on our first trip
It all started the summer of 2019, I decided to try online dating and give it a shot. I met a guy who was a truck driver now, I know you probably heard a lot of stereotypes about truck drivers but I am the type of person to not judge and give people a chance. He was a short, chubby built a little like a teddy bear. He was cute so I gave him a chance we laugh and joked for hours I didn't want to leave but it was a successful first date and then we went on multiple dates and began to grow fond of one another. But as my feeling began to develop for him there were thing things that I was kinda noticing but, I kept ignoring like when we would be on the road he would tell me to be quiet when he is on the phone and we were already 10 months in by this point things were good but I had my suspicions.
His mom took me out to eat to get to know her and we had a great time and while we were eating she told me that her son was married for 5 years and they have been separated for 3 years but I was highly upset not at his mom but at him because I felt like I wasted 10 months of my time and I can't get that back. He lied to me for ten months giving me the impression that he was single and he is married. Like what if his wife saw us together and I would have been put in a situation that I didn't want to put myself in and I wasn't raised like that to be the other woman. I felt betrayed by the man that I thought I knew who could have potentially been my husband. I lost all the trust in him.
So I did the right thing by isolating myself from him and moving on and but for some reason, he could not just let me be. I would get a phone call from different numbers. Every time he would call I would block it then he would call from a different number. I had my uncle who is a cop trying to scare him so he can get the hint that I don't want to be bothered but he still didn't care he would not take no for an answer to the point where it starts to become stalkerish.