The Magical Gaze of RIVER PHOENIX
"Acting is like a Halloween mask that you put on." - River Phoenix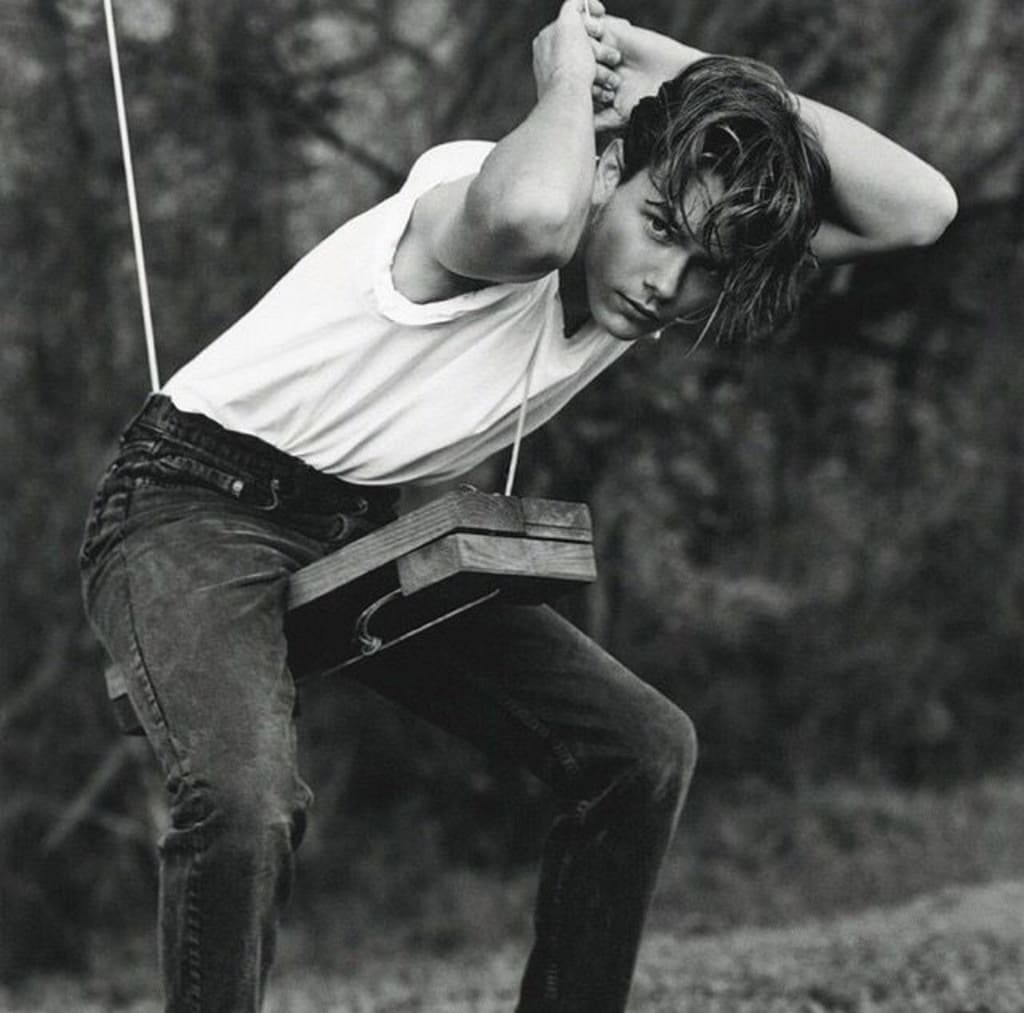 Nowadays it is probably the name Joaquin Phoenix that rings more bells, but back in the 80s and early 90s, it was his older brother River Phoenix who rose to fame as one one of the most aspiring actors of his generation. His performances in Stand by me, Running on Empty and My Own Private Idaho established him as one of the best of his generation, yet his precious life was cut short, when he tragically passed away on this day, 27 years ago, at the age of 23. But was it about this young star that made him so special? What did he have that made him so different from everybody else? What was it about his performances that made them impossible to forget?
The Phoenix children definitely didn't have a normal upbringing. Their parents were hippies and the family moved around a lot. In 1979 the family drove to Los Angeles, where the kids started to appear in TV shows and commercials. And it wasn't long before River started to shoot for the stars.
His breakthrough role came in 1986 coming-of-age film Stand by Me. His portrayal of a troubled and tortured boy Chris Chambers brought him critical acclaim and attention. Hiding his pain behind a cool exterior until he finally breaks down, the character was one River identified very much with. He would later go on saying: "I identified so much with the role of Chris Chambers that if I hadn't had my family to go back to after the shoot, I'd have probably had to see a psychiatrist." His co-star Wil Wheaton described him as "this raw, emotional open wound all the time. He felt everything. It's what made him such a wonderful actor." Director Rob Reiner says he can not watch the movie without his heart aching at the end, when River's character slowly fades away on the screen - it feels like he was already saying goodbye in that scene.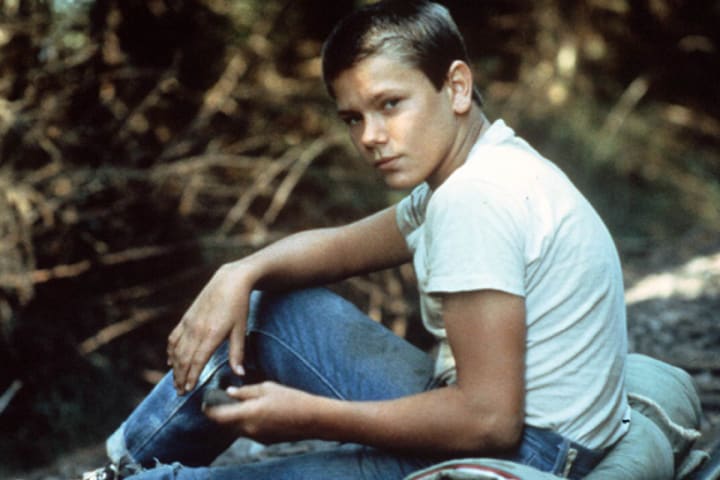 River's career continued to grow with movies like The Mosquito Coast and Indiana Jones and the Last Crusade, both with Harrison Ford. People who worked with him recall: "He was obviously going to be a movie star. It was something apart from acting ability. Laurence Olivier never had what River had." His 6th future film Running on Empty earned him an Academy Award nomination. By the early 90s River was producing his finest work, his most memorable performance came in 1991 in Gus Van Sant's My Own Private Idaho, an independent movie which would become a classic in the New Queer Cinema movement. It is this performance that is considered River's memorial. In my opinion his performance as Mike Walters was so much more than acting. It is superb, almost impossible to understand how can such a young actor give so much to one character. River completely lent his own body to the young hustler, searching for love and struggling to survive. There are not many performances that have moved me as much as he continues to do so in this movie. It is his charisma, his bravery to show vulnerability and his insightfulness that will make you want to see the movie over and over again.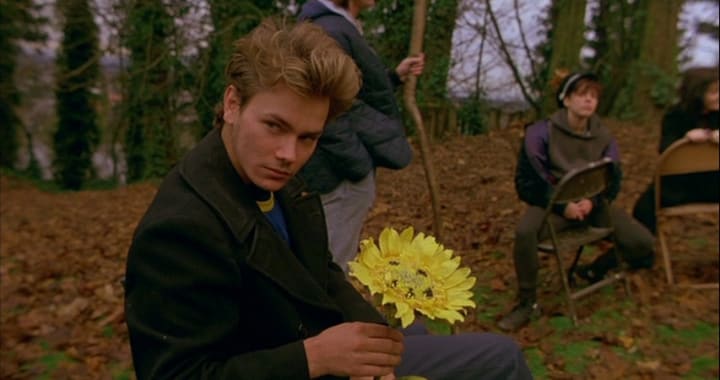 As his movie career was rising, so did River's popularity as a teen idol. But for River it was never about fame and money: "It's not about career. It's about believing in something, it's about prosperity and it's about caring and emphasizing and wanting to create the best, the most true to life, the most real." He was however aware of the fact that people listened to his voice and he used it to raise awareness about environmental issues, he promoted veganism, he was often described as vegan James Dean by the media, and was an avid animal rights and political activist.
But nothing mattered more to him, than his family. He was very close to his siblings and his mother, and felt fortunate he could provide for them. River's younger brother Joaquin remembers how his brother tutored him and made him watch movies he should learn from, like Raging Bull. He also predicted that his younger brother is going to be a much more known actor than he himself will ever be. Joaquin recalls: "Me and my mom looked at each other like, 'What the fuck is he talking about?'" And he was right, he predicted his brother's success, but did not live long enough to see it.
There is no doubt that River Phoenix's on screen work has left a significant landmark on the industry. He was the ultimate gold standard for young male actors, and those who followed him, actors like Leonardo DiCaprio, Heath Ledger, Christian Slater, had to live up to that standard. It is also safe to say that many known movies would be much different if he wouldn't have passed away so young. He was reportedly James Cameron's first choice to play Jack in Titanic, the role that eventually went to Leonardo DiCaprio. Another two roles where he was considered the main contender are those of Jim Carroll in The Basketball Diaries and Arthur Rimbuad in Total Eclipse, both of them eventually going to DiCaprio. River was also set to star in Interview with the Vampire as Daniel Molloy, but passed away just two weeks before the film's initial production and the role went to Christian Slater. And finally, Phoenix already agreed to reunite with Gus Van Sant and portray the role of Cleve Jones in Milk when Van Sant was originally planning on making the movie in the early 1990s. But the project did not move forward until 2008 and the role was eventually played by Emile Hirsch in 2008.
On that tragic night of October 31st in 1993, River was leaving the famous Viper Room club on Sunset Boulevard with his sister Rain and brother Joaquin, when he suddenly collapsed. It was his brother who called the ambulance, his call was later broadcasted all over the media, making it impossible for the family to grieve in peace. The cause of death was revealed as acute multiple drug intoxication. The family moved away from the spotlight and retreated to Costa Rica, but his mother, Arlyn Phoenix published an open letter in Los Angeles. In the letter she stated her concern about death among youth by using drugs recreationally. She continued on saying how concerned her late son was about how this world is slowly sinking, yet no one is taking action. Her son has found his voice and place in this world. She finished her letter by thanking her son for his final gift: "What is it going to take? Chernobyl wasn't enough. Exxon Valdez wasn't enough. A bloody war over oil wasn't enough. If River's passing opens our global heart, then I say, thanks dear, beloved son, for yet another gift to all of us."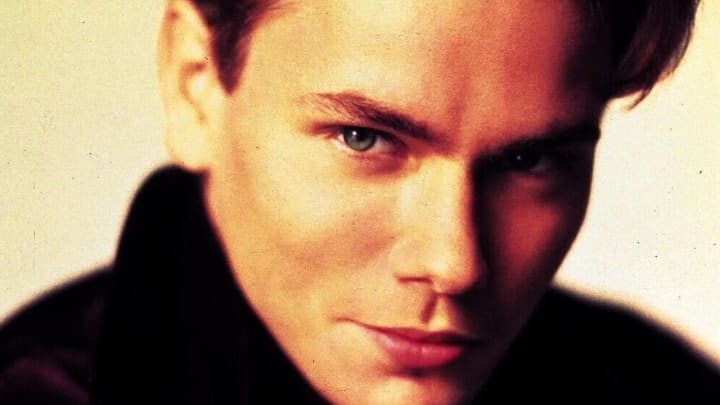 It is hard to explain why you feel such a strong connection to someone who has already passed away, someone you have never met. It seems like you can see straight into his soul and what you see is something so real, so honest and genuine, something that is so rare and really hard to find in human beings. Even though he passed away way before I was born, his work as an actor and his kind heart and honesty have inspired me on so many levels. I keep going back watching his performances and each time I'm asking myself how he is able to evoke such sincerity in every moment he is on screen.
celebrities
About the author
Leap day baby, a Slovenian girl following her dream to become an actress. Currently living and studying at Acting Coach Scotland in Glasgow.
Reader insights
Be the first to share your insights about this piece.
Add your insights