MARGOT ROBBITE: Thirty and thriving
From an Aussie farm girl to one of the most powerful women in Hollywood.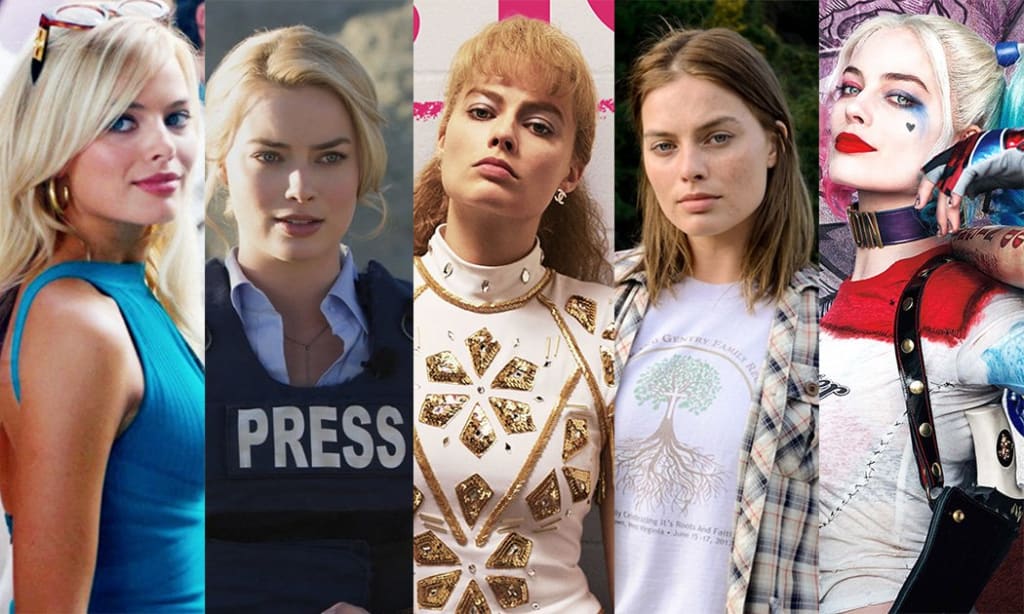 I was about 17 when I went through this period where I was obsessed with Australian TV. I would watch Neighbours and Home & Away all the time. Around that time the trailer for the new Martin Scorsese film The Wolf of Wall Street came out. There was this actress I recognised, I just couldn't find out where I knew her from. And then it hit me! I was Donna from Neighbours! Ever since I would go and see everything this woman was in; she became my idol, my inspiration, my motivation to work on my craft and a living proof that no matter how humble your beginnings are, you can achieve anything with discipline and hard work.
Margot Robbie was born on July 2nd 1990 in Dalby, Queensland and grew up on a farm in the Gold Coast with a single mother and 3 siblings. She expressed interest in acting at an early age and start working various jobs to make ends meet. In an interview for Vogue her mother described her as a very independent child, not afraid of doing her own thing. Yet she was stunned to hear that her daughter decided to be an actor, since she was from a family with a medical and business background. At the age of 16 Margot was working 3 jobs; she worked in a bar, cleaned houses and worked at Subway and at the age of 17 she moved to Melbourne to start acting professionally.
The beginnings were anything but stellar; she got a few roles in commercials, appeared in episode roles in various Australian TV shows and in 2008 became a regular on a popular Australian soap opera Neighbours, after she cold-called the casting agent and asked if they have any auditions coming up. After almost 3 years on the show, Robbie left the series, packed her bags and moved to Los Angeles to pursue a career in Hollywood. Before heading to the other side of the Pacific, the Australian agent advised her to prepare an answer in advance to the question she would inevitably be asked upon arrival: "What do you want to achieve in your career?" She took the advice seriously. She made several pages of notes, and finally summed it all up in three words: quality, versatility, and longevity.
Right after she moved to LA she was cast in a short lived series Pan Am, but her big international breakthrough came in 2013 in Martin Scorsese's The Wolf of Wall Street. When she first came to the audition in jeans and boots, she was first urged to find the tightest possible dress and shoes with the highest possible heel, and then returned. With a new image, she became the character Duchess Naomi Lapaglia, the mistress and later wife of the fraudulent millionaire Jordan Belfort, played by Leonardo DiCaprio. In the audition Robbie shocked everyone with a completely unscripted and unexpected move… She slapped Leonardo DiCaprio in the face! Director Martin Scorsese applauded Margot for her handiwork. "She clinched her part in The Wolf of Wall Street during our first meeting," he said, "by hauling off and giving Leonardo DiCaprio a thunderclap of a slap on the face. It was an improvisation that stunned us all." Margot nailed the lead female role in the film, her character could be a another bombshell cliché on two legs, but Margot Robbie created a character with sharp edges beneath a smooth, polished exterior.
The role of "the hottest blonde of all time" was only a preview to her acting range and she proved to everyone that she is so much more than just a pretty face. From Z for Zachariah to The Legend of Tarzan, from the DC's The Suicide Squad to I, Tonya Margot Robbie established herself as one of the most productive film stars - from 2015 to the beginning of this year she participated in nineteen films, which is more than any of her Hollywood colleagues. She received her first Oscar nomination for her portrayal of American figure skater Tonya Harding in I, Tonya, which she also produced with her production house LuckyChap Entertainment, which she co-founded in 2014. Throughout the shoot, Robbie suffered from a herniated disc in her neck and had routine MRIs to be able to continue filming. Robbie did not want to waste any time and money, she was a producer on the movie after all.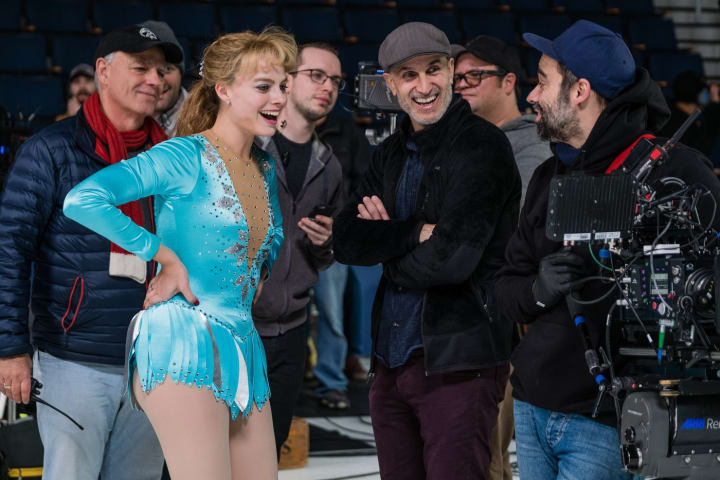 Last year she starred in one of the most anticipated movies of the year, Quentin Tarantino's Once Upon a Time... in Hollywood. She portrayed the late actress Sharon Tate, the wife of director Roman Polanski, and her character is one of the key characters for the unfolding of the story. Sharon's sister Debra Tate was so impressed with Robbie's colourful portray of Tate, she supposedly teared up after the first viewing of the film, as she thought she could hear and see her sister, who was murdered in 1969 by Charles Manson's cult. Robbie first got in touch with Tarantino by writing him a letter, telling him how much she loves his movies and how much she wishes to work with him, ironically at the time Tarantino just finished the script for the movie and Robbie was his first choice to play Tate from the start.
She received her second Oscar nomination for her performance in Bombshell, a movie about a group of women at Fox News who set to expose CEO Roger Ailes for sexual harassment. Alongside fellow Australian Nicole Kidman and Charlize Theron, Robbie portrayed a fictional character Kayla Pospisil. A supporter of the Me Too movement, Robbie admitted that it was only this film that opened her eyes to how insidious and difficult it is to identify sexual harassment in the workplace. "I thought I understood what it was about, but while studying the role, I realized that even victims of sexual harassment don't always recognize it."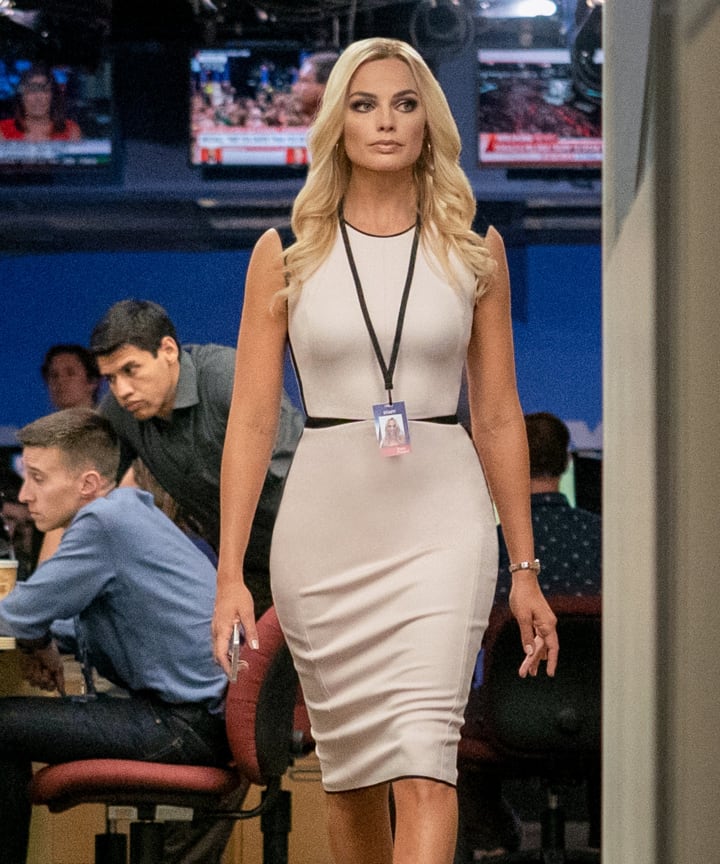 Today Margot Robbie is turning 30 and she has already built one of the most impressive careers in show business. And she has no intention of slowing down anytime soon. She already started in Birds of Prey this year, reprising the role of Harley Quinn after first portraying her in The Suicide Squad, and also served as a producer on the film. She will portray Harley again in The Suicide Squad 2 and will serve as a producer for the upcoming movie Promising Young Woman starring Carey Mulligan. After all the success she has had so far, she is still very down to earth and is not taking anything for granted. She continues to work hard and prove herself as an incredibly versatile actress, dedicated producer and overall, a true and quality filmmaker.
celebrities
About the author
Leap day baby, a Slovenian girl following her dream to become an actress. Currently living and studying at Acting Coach Scotland in Glasgow.
Reader insights
Be the first to share your insights about this piece.
Add your insights