The Love Express to Napa and Diamonds to Match!
A cool Stay in San Francisco, Part 3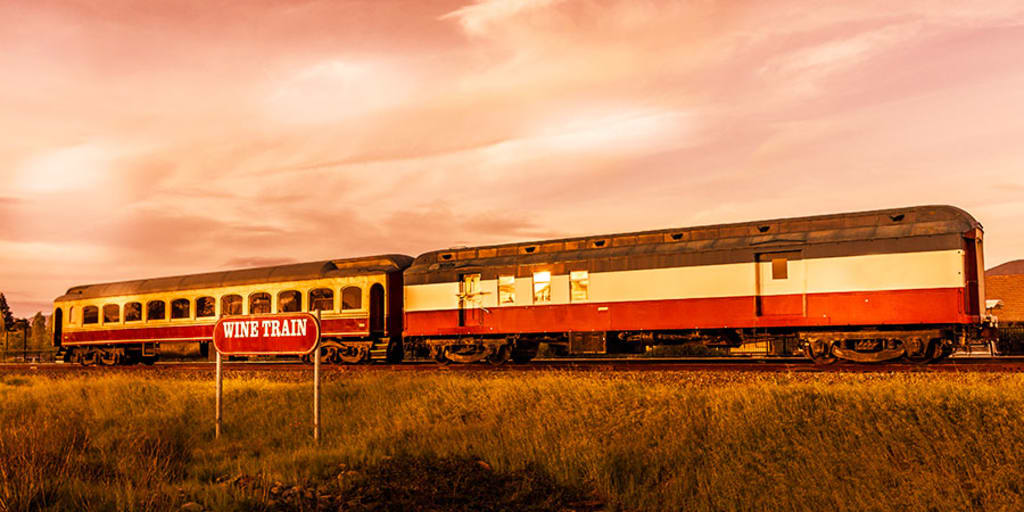 We took an Uber to the BART station and made a quick stop by her loft to pick up an overnight bag just incase the trip experienced an unexpected extension. Conversation was filled with anticipation as we both searched for things to look forward to on our sudden excursion. I smiled as she pinched my cheek and gave me a look of comfort. I felt good because Janette did not seem like the type that would let her guard down so fast, let alone run off to wine country with a man she met just hours ago. Nonetheless, I enjoyed her free spirit and I wanted to capture the moment by making the best of it and showing her a good time.
Janette looked at me and said, "What do you fear most?" I gave my response an honest thought and took a slow breathe and said, "Giving up and being alone! I'm a hopeless romantic and I want to share my joy with someone for the rest of my days!" Then I said, "What about you?" She replied, "spiders!" as she laughed while responding. The thought of hitter her with a pillow came quick to my mind, but I asked the Uber Driver to let her out at the next stop.
Conversation disguised our trip to the BART station and Janette ran over to the information to grab a broacher she spotted about the wine train. She dropped her overnight bag with excitement as she read the pages and motioned me to come over to take a look. Trying to have Janette avoid the moment and focus on catching the BART for our connecting train, we ran off and made our way to the train. As the train departed from the Civic Center for the first leg of our excursion, Janette went to open her overnight bad for some lip balm. I noticed a slight change in her behavior and she became strangely silent. As if she almost saw a ghost or something similar. I thought maybe she was remorseful and thought to herself that this was a bad idea, running off with a stranger. Finally I broke the awkwardness by saying, "Is everything alright, Janette?" She slowly turned her head and gave a nod directing me to look in her bag. I could not believe my eyes as I saw a bag full of sparking diamonds and a blank look on Janette's face. She leaned over with a tight grip on the closed bag and said, "LeTron, where is my overnight bag?"
I started to back track our steps and thought about the Uber ride and thought about grabbing the wrong bag out of the trunk when the driver dropped us off at the Bart station. Nothing came up as I traced our steps and we both sat there scared and confused as to how we ended up with a bag full of diamonds. I said, "We have to turn this in, and hope the owner has you bag and maybe we can exchange." Janette suddenly smacked me on the back side of my head and said, "Are you crazy? They are probably looking at us right now!" "Who?" I replied with a low and scared voice. "I don't know, the killers!" Janette replied as she was checking over her shoulders. I paused for a moment with a voice of reasoning and said, "Look, this cannot be as bad as we think it is! When this train stops, lets notify the authorities and then we can continue on with our trip."
This was the most intense BART ride of my life. What started out to be a warm and cozy conversation between Janette and I, turned out to be a tense moment and things were starting to heat up. A man in a long coat started to look at us and pulled out his cell phone. Janette grabbed my leg and all the circulation left it instantly. If we had to run, I was a dead man with limited motion and one leg. The first stop was coming up and the man started to make his way toward us. He gave me a firm look and started to address me, as I made a hasty distraction by interrupting a transit officer by asking for directions.
Janette and I got off and made our way toward the transitioning point, but the man kept following us.
About the Creator
Casual writer! Love to express in print! Tell people how you feel and love life to the fullest with no regrets. Try to say something good about a person when they can hear it, and not when they are gone! Love like no tomorrow.
Reader insights
Be the first to share your insights about this piece.
Add your insights