The Hard Lesson of Learning Everything Does NOT Go as Planned
An Unconventional Story of How a Love Life Really Works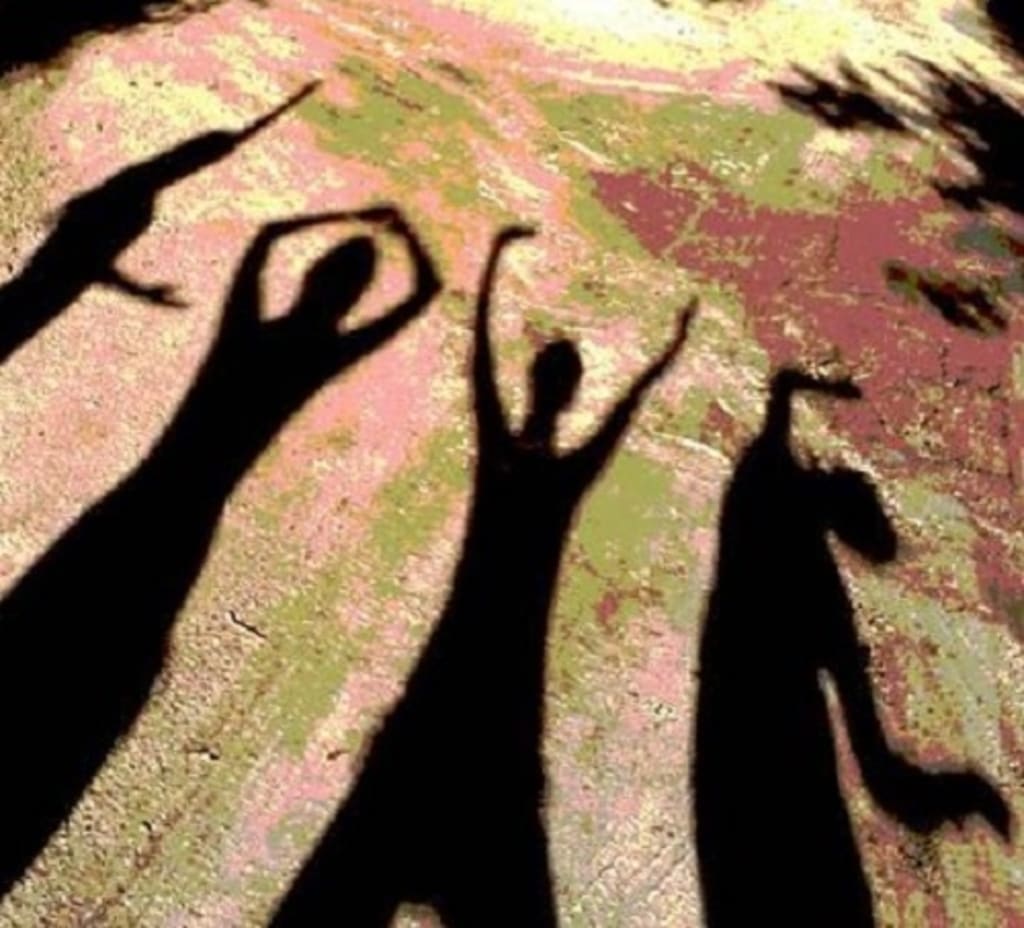 I was that girl that had it all together as it looked on the outside. If I were to guess everyone's view of me, I'm pretty average, a goody two shoes, Christian, very quiet, mellow, and plain. I pretty much grew up in church and youth group. I had the purity ring and all. I was dedicated to that too, no matter how tempting sex is. I know you are lying if you say you were never tempted with someone you really like.
After boyfriend number 2, which made me a complete mess, Bruce comes a long. The first time I saw him I thought, "Yup just another mountain dew drinking, junk food eating, video game nerd. He most likely couldn't stand the word Christian," and labeled me about as I said above. Well my sister and I hung out with a lot of the same people at one point or another, and guess who the new friends were, Bruce and his friend Dakota.
Fast forward about 2 months. He asks me out. I always told myself that if a guy could ask me out in person, I'd say yes because everything is done through text or online now, it's impressive to me. It was a first for me being asked out in person. Bruce is the quiet, broody type, with a fun wild side when he wants to be. The "let's run around being chased by someone with our arms taped to our sides, trip and smash our head into the concrete" type of wild. Yes, that happened and he was fine, after giving everyone a heart attack. He doesn't turn down a challenge no matter how ridiculous or stupid. He, marches to his own beat, the judgement of others doesn't sway him a bit, kind of person. I found out too though that he has the sweetest, most caring personality I've ever seen in a guy. More on that in a bit. Back to the date, we went to see The Wolverine movie together. He had me pick it. I'm a bit of a nerd too and I love Wolverine. So did he. It was a good date, he asked for a kiss as we were leaving and I turned him down. It wasn't a pity date but I still wasn't convinced I liked him in that way. I liked being friends with him and Dakota and I wasn't sure if I wanted that to change. Come to find out, they both had a crush on me and at that point, Bruce was relentless on dating me. He was not who I saw myself being with. God was a big question mark with him and our ideals seemed too different. But regardless of all that, we started to date. I still had a lot of healing to do from the previous relationship and it was part of why I had resentment towards Bruce. But it wasn't until I saw that he was actually healing that wound, that my feelings began to change toward him. I felt a push to be with him and he was constantly proving himself to me.
One night I was pretty upset about something and he had no way to come see me. You know what he did? He walked. 17 miles. Overnight. I was so mad because I told him not to but inside it gave me a huge confirmation. My previous relationship had promised to walk to me because he had no transportation, lived half the distance, and never did that when I needed him. I did not ask or tell Bruce about that. He always knew when I was upset and attended to everything he knew I wanted or needed.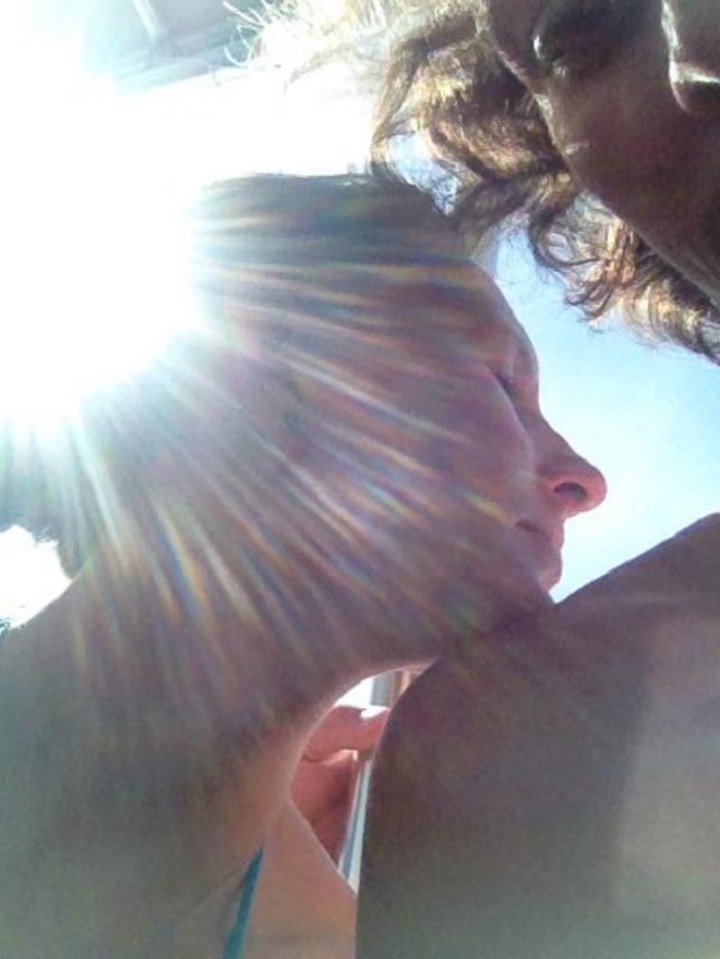 Fast forward again, I finally realized I loved him. Everything I doubted with him was wrong. He is my other half. We knew we wanted to be together.
Pregnant. Yup, mine and a lot of other young women's nightmare. I was 5 weeks pregnant and 18 months into our relationship. But my purity ring, right? Yeah, I still believe in it. The pregnancy only happened because he is my one and I am his. Our relationship, I found, was working in a scrambled, but perfect, mess. I was terrified and so ashamed of myself for letting that happen. We moved forward, our relationship was a stone at that point.
I had a few Christian, older woman in my life, mention that they felt we should get married, to complete our little family. I was so torn because I knew they were right. I wanted us to feel complete. But I wanted to have that huge traditional wedding, WITHOUT a huge belly. That's when someone shared the idea to get married privately now, and when we're ready, have the big wedding. So we decided to do that. We got married with my pastor, his wife, and another couple who helped bless our marriage. It was really hard to go through our relationship like that. No proposal. No engagement. No planning. And a HUGE belly. It felt like our relationship got sucked up by a tornado and spit back out as a mixed up, whole. But you know what we got out of it all? True love. That's what made it all make sense. The glue that held it all together.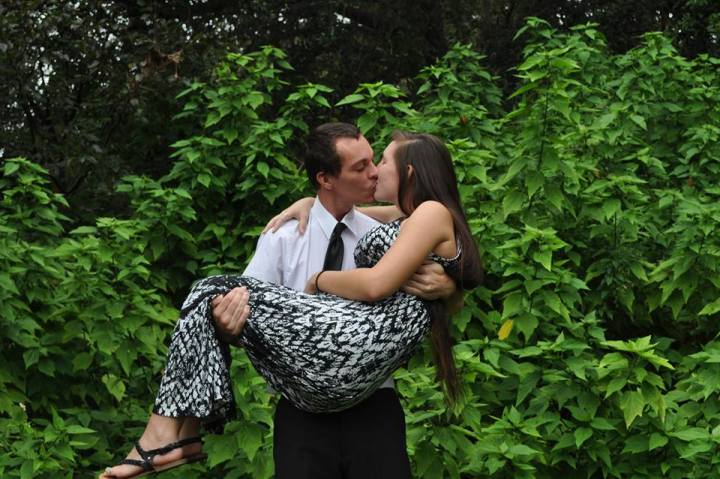 Fast forward one last time. 5 years being together, 3 years of marriage, and a 2 and a half year old named Lily, we have a solid love for each other and less expectations of how life works.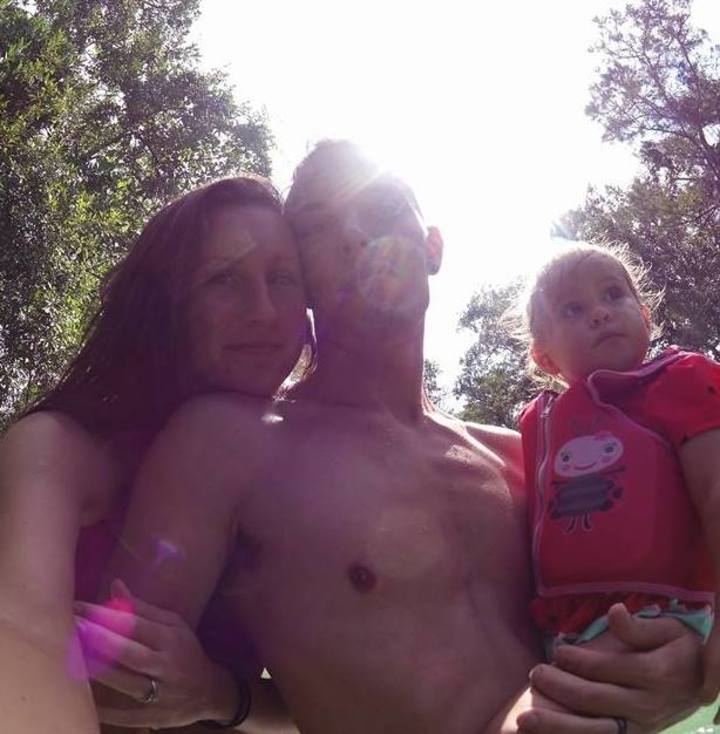 love

Ashly Arbes
My first story I published here tells a quick story of my current life. I love nature, just being outside can be euphoric for me. I love being creative. I love to travel any chance I have. I always find a way to challenge my comfort zone.
See all posts by Ashly Arbes →