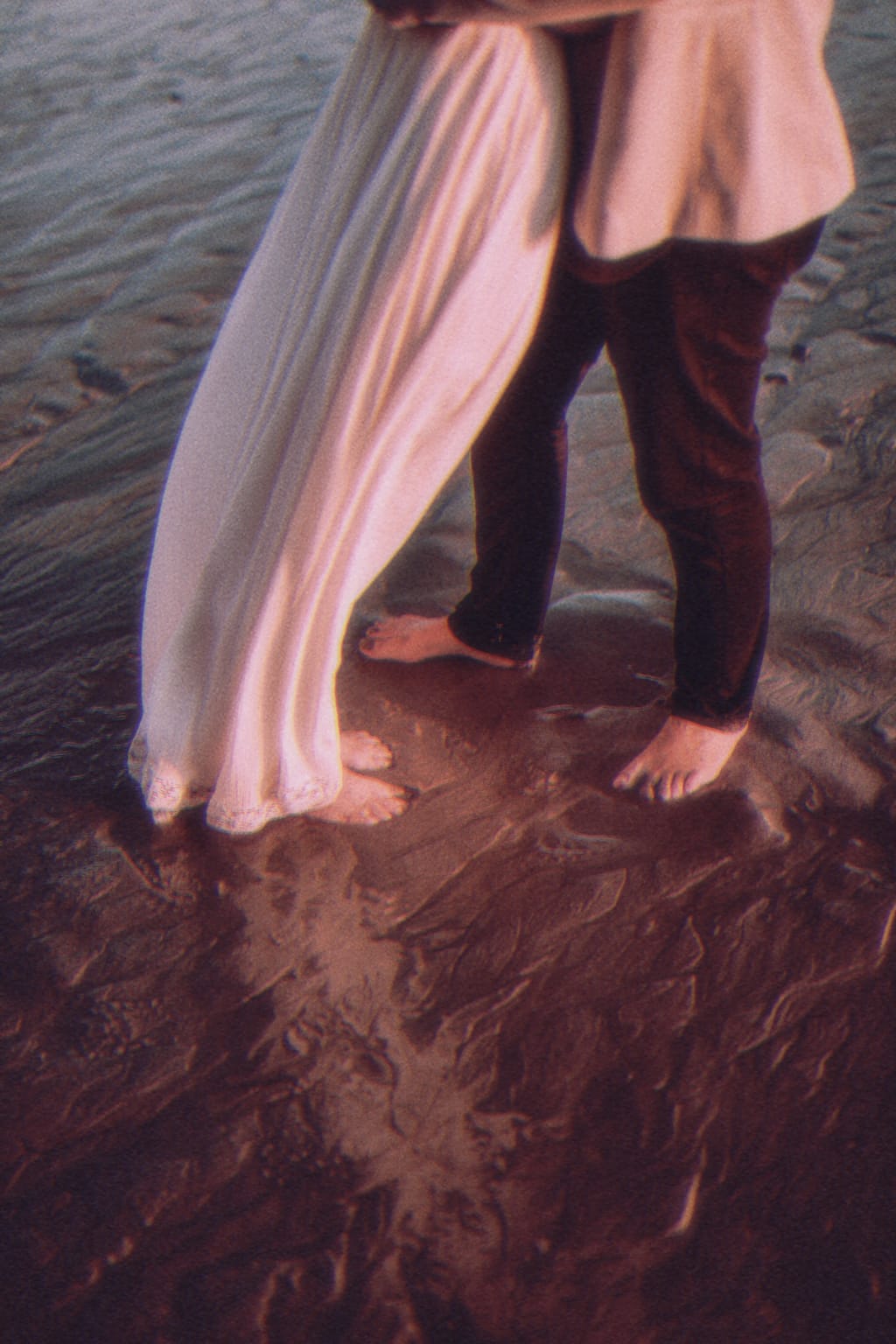 Taken by Nathan Dumlao via Unsplash, lightly edited by me
To my very own Theo,
I'm sitting across from this couple at a café downtown, and they remind me so much of us. The way they gaze into each other's eyes as if nothing else in the world exist, the gentle touches along the hand, tracing every line, every goosebumps, never letting each other go. A puppy love that I hope will grow into what we have today.
Happy 50th, my love. I racked my brain trying to figure out how to celebrate all these decades together but ultimately, something simple from the heart is best. Love is not grandiose; it's getting to come home to you and hearing about the guy at work who always seems to have a stain somewhere on his clothes. It's the random comments you make about fleeting memories that pass by you. It's sitting at the park till dark fictionalizing lives of the crowd around us.
The sweet couple has left the café now. I wonder where they're headed to next…it's only 3PM but they've already finished the bottle of Merlot. They're going to have a wonderful evening, I'm sure of it. Because we did.
Remember our first date? God, we were so young! I remember I wore my favorite white sunflower dress with huge daisy prints and you had on a plain white t-shirt tucked into blue jeans. You were 15 minutes late to pick me up. I was pacing back and forth in the living room, ridden with anxiety. I thought you had stood me up and father was ready to hunt you down for a beating. When you finally showed up and apologized with that cheeky smile of yours, every wicked thought I had disappeared.
I was so charmed by you. I still am. Whenever I'm upset, I sometimes think back to that evening. You stopped us at the crossroads, stared down at me and asked, "Left or right? Don't think, just answer." I blurted out, "Left!" and in that direction we went.
Now that I'm writing this out, did you even plan out a date for us?
Nevertheless, I had a wonderful time with you. We ended up getting dinner at a local diner before making our way to a bar nearby. I barely ate because you were so silly, and I could not stop laughing. I was terribly afraid I was going to choke.
Then at the bar, a wonderful jazz band helped set the mood for the night. You ordered us a bottle of Merlot and poured me my first ever glass of wine. You kept filling my glass but luckily it was a pleasant French bottle, sweet, dry, with a medium body so I wasn't opposed to keep drinking. You thought you were so sly advancing towards me, inch by inch, but I knew what you were doing. Just so you know, I wanted you close by me. To hold me like you did, like you were afraid to let go even though I never wanted to leave.
We left the bar but neither one of us wanted to head back yet so we walked around town, talking about everything and anything that popped into our minds. Do you recall where we ended up? Let's meet there tonight.
We are older now but for this one night, let's act like we used to, like the young couple that had just left, like the world is our oyster. Your arms wrapped around my shoulders, my arms around your waist, just like how the universe intends us to be. Let's stop at a corner, you can whisper dirty jokes in my ear, stare at me with lust, and lift me up to let the world know we're each other's. Let's dance under the moonlight and pretend that time has stood still just for us. When time runs again, we'll pick off where we left off with fifty years behind us and another fifty more to go.
Theo, like a rose blossoming in the middle of a sandstorm, you're my phenomenon, my one in a million.
See you tonight, my love.
Yours and Forever,
Jodie