The Day My Friend Died
I miss you, Brian.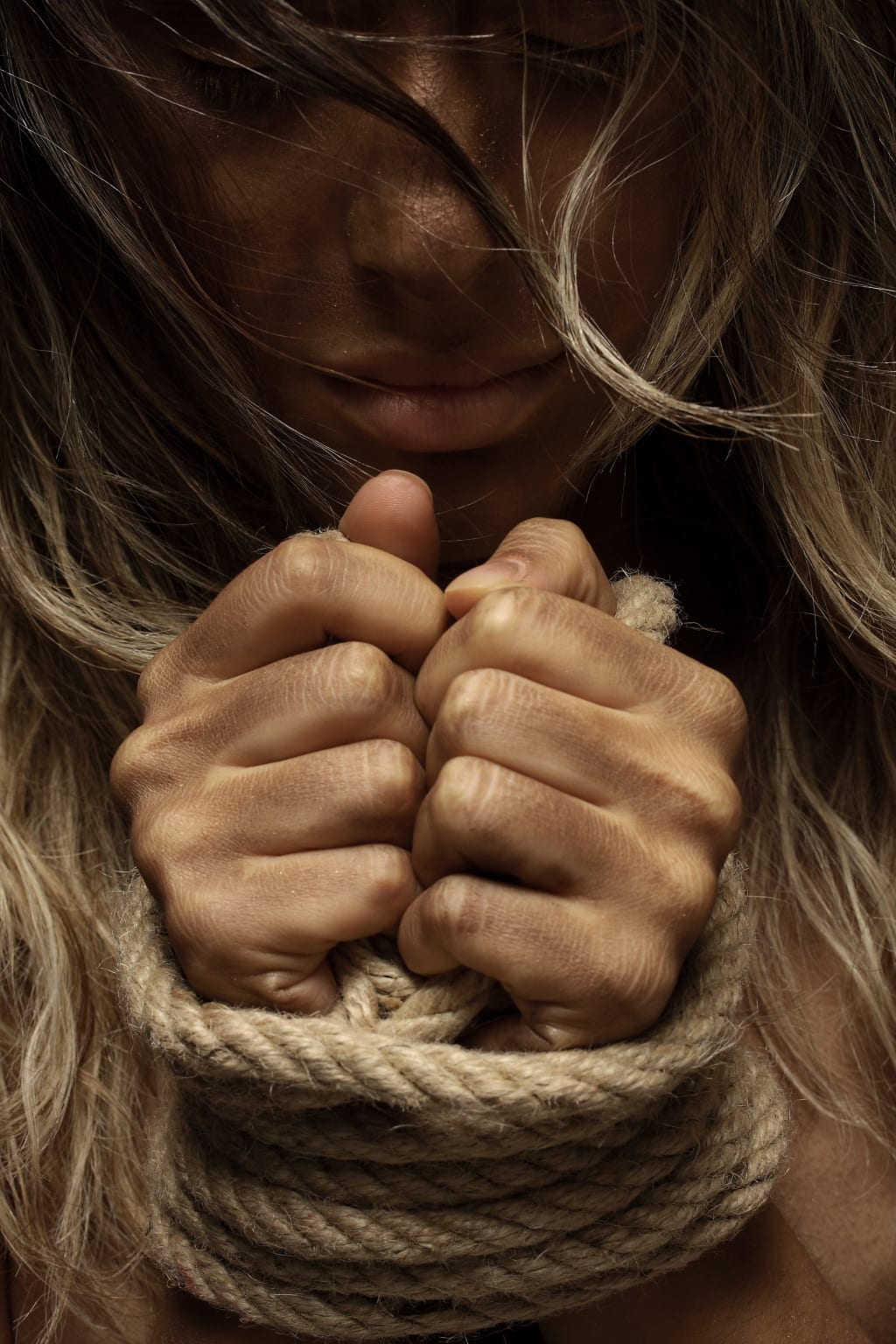 I met him through a friend, and at first, he rather intimidated me. He was at least 6'3" and built well. He had the most beautiful blue eyes that sparkled when he talked and laughed. He always had a smile on his face for me, and I felt the same way inside. His name was Brian.
Brian was 36 years old when he died.
The day I read it on Facebook, I gasped and nearly died inside. He died from an aneurysm and it was quick, thank goodness. I am empty inside now and I will never forget him.
Brian was from Indiana and he had an older brother who pretty much stayed on the sidelines. He and his brother had started a business growing hemp, and I watched them from the time they were working as dishwashers and cooks, pizza delivery guys, and guys selling what they could to pay the rent before the time they had a successful and upcoming business. The business was created to help people with their health by taking CBD oil, using the salve and other products they created. Brian used to give me the CBD oil and salve to help me because he knew I was struggling with finances.
I would stop by the house after calling and Brian was always in the kitchen doing something. He always had a smile on his face and was good to everybody he came into contact with. People would stop by just to chat and he always welcomed them with the same pleasant exterior he had with me. I would watch his dog dozer, a pitbull with tons of personality, and the house while he and his brother went snowboarding in the winter and golfing in the spring. The days of work were so taxing for them that they needed a break here and there. They would come home sunburned, snow burned, smiling, and exhausted.
Brian also helped me figure out how to grow a garden in pots, gave me plastic to cover my stairs outside in the winter, and would spend time talking to me about his family—and his mother in particular. His mother wanted a son who was married and had a family, but Brian wasn't ready for that yet, so she told him all she was giving him for Holidays were appliances because he wasn't married. She didn't even bother to come out for his funeral, and I'm not sure what the entire problem was, but she certainly did not seem to care about either son.
One day I was on my way up and my car had issues starting. I called him to say I was stuck, so he immediately got in his car and came down to help me get it running. We were both on the ground, looking under the car and I don't think either one of us knew what we were doing. It finally started, but I appreciated the fact that he came to help me.
The last time I saw Brian it was a beautiful spring day in May. He and his brother had purchased dirt bikes and they had been jumping a dirt hill with them. Brian had also been removing tree stumps, which was a huge undertaking. We sat out on the deck and talked for a while as usual, and when it was time to go, he came over and was fixing the gate on the porch where his dog stayed. He told me the friend who had introduced us had made him promise he would watch after me when the friend died.
My friend was suffering from liver failure and didn't have a long time to live. I told him that wasn't a fair thing for him to have done, to make him promise to keep an eye on me, but Brian didn't seem to mind. He said nah, that was fine with him, and he had been having a good time getting to be friends with me anyhow. We exchanged some more niceties, and then I left. I was making food for them in return for all the nice things they did for me, and I spoke to him on the computer chat that night, asking what foods he liked and didn't like.
Brian was always online, and I noticed he hadn't been for about two days, so I messaged his brother. That was when I found out Brian was in the hospital. He had been vomiting and his legs were all broken out in some sort of rash. His brother took him to the hospital, and they thought it was his pancreas, but then he seemed to be getting better and his brother said he was going to be home in a few days. The next thing I read was his RIP statement from his brother online. He was flown to Denver where he died alone from an aneurysm. There was a viewing of the body, but I have never been much for viewing the body. I would rather remember him the way he was when he was alive. On the 13th of July, Brian's birthday, his brother put on a party in his memory, inviting his friends from all over.
I couldn't get myself to go. I think I would have cried the whole time.
I miss you my friend, and I hope that your new life in Heaven treats you well and respects the man you are. There was only one Brian, and there will never be anybody who can replace him. RIP.
friendship

Denise Willis
I have a bachelors degree in accounting, and a masters degree in psychology, but art and writing have always been my love. I have three grown sons, and recently, I finished a novel of around 200 pages finally posted to Amazon.
See all posts by Denise Willis →