The 5 P's Every Woman Wants in a Relationship
Forget flowers and chocolate. Here's what women really want in relationships.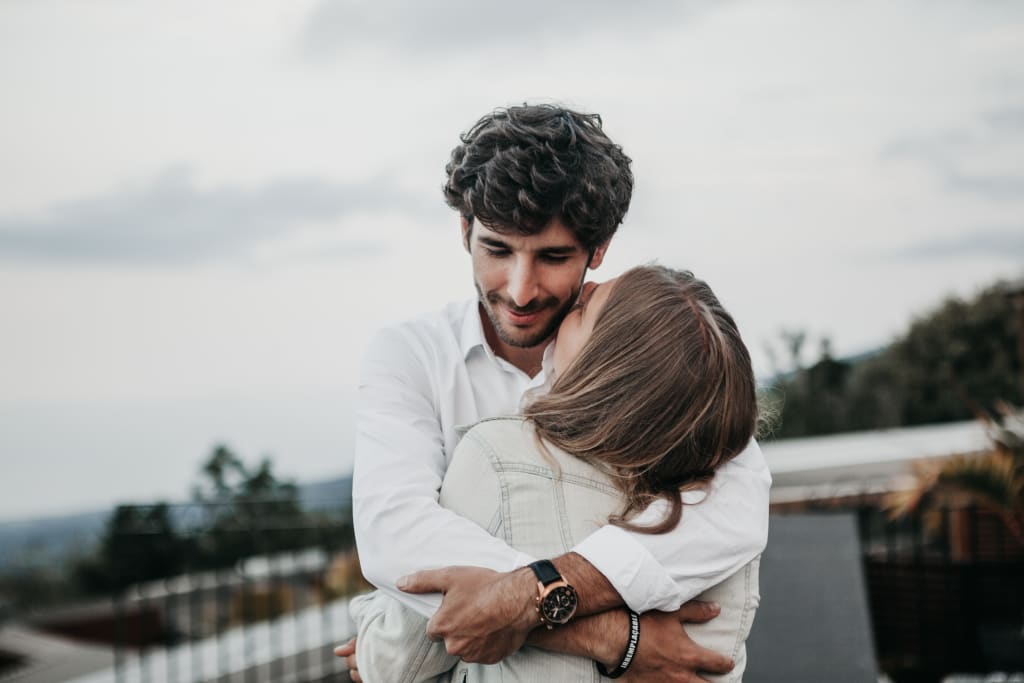 Sure, maybe you're tall, dark and handsome. Your woman tells you all the time how attractive you are. But what are you like in a relationship?
There are far more important things in a partner than a pretty face. (But a pretty face is a definite plus.) In fact, if you ask most women, there are five things - the five P's, as I like to call them - that women desire most in a relationship.
Guys, let this be your guide to creating a stronger connection (and a better sex life) with your lady. These five P's are guaranteed to make her feel the way a woman wants to feel when she's with the man she loves.
To Be PURSUED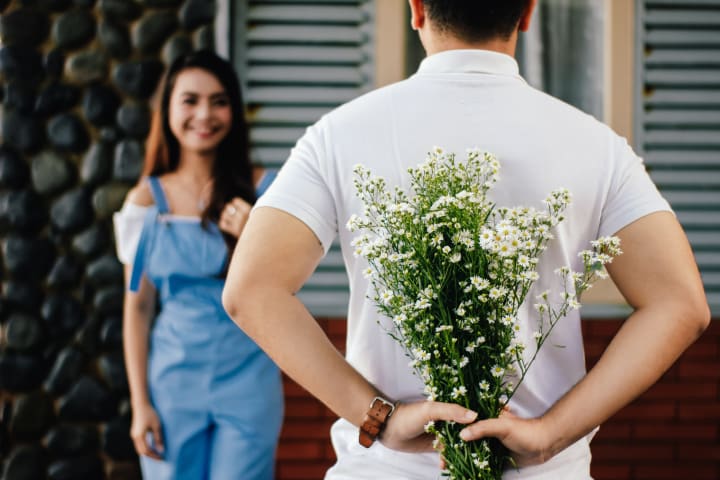 From the beginning of any relationship, a woman wants to feel wanted. She wants her man to actively pursue her. This means calling to ask about her day. Sending her a "goodnight" text. Vocalizing your interest in seeing her again. Opening the car door, or any door, for her. Buying her flowers, praising her on social media, anything you can do to let her know you want to be with her and that she's on your mind.
Even if you've been with your woman for decades, never stop pursuing her. Ask her to have dinner with you. Offer to go see her favorite movie with her. Leave her sweet notes on her pillow. There's a reason women swoon over those romantic men in movies - we want to be wanted.
To Feel PROTECTED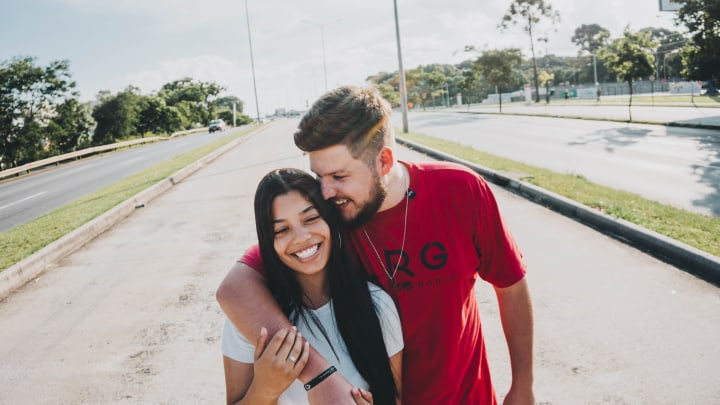 I mean, yeah, a guy with big muscles who can fend off an attacker is attractive, but when women say they want to feel protected, it's more than just having a pair of strong arms around us. We want to feel protected physically and emotionally. We want to know that we can voice our concerns and fears without judgement, that we won't be mocked or criticized, and that if someone says or does something hurtful, our man will be there to defend us.
When a man is willing to open his mind and his heart up to his woman, it's incredibly sexy and makes us feel safe. We want to know that there is an open line of communication and that you'll always have our back - whether it's with those bulging biceps or that massive heart of yours.
To Be PROVIDED For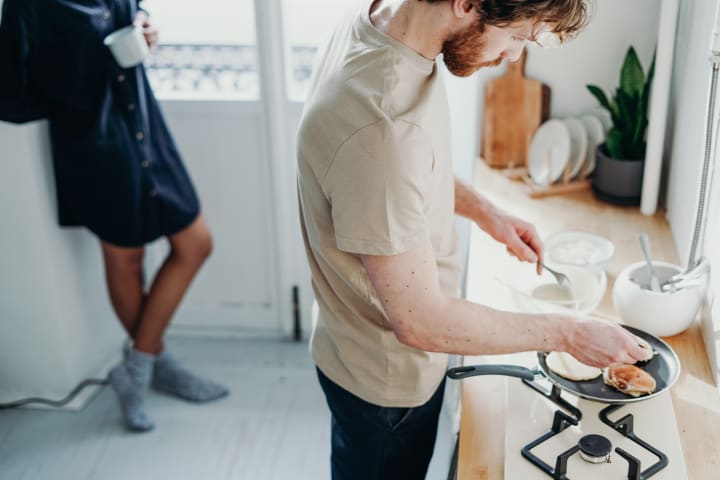 Most women won't date a guy who doesn't have a job. Nobody wants to be with a slacker. But women also want to be provided for in ways that money can't buy. Provide for our emotional needs by listening when we speak to you. Provide for our mental health by affirming us and making sure we're getting enough self-love. Provide for us spiritually by coming to church with us, praying with us, or joining us for morning meditation.
And yes, it does give us a sense of security knowing that you can provide financially. This doesn't mean we want to rely on your income 100%, but we want to at least know that if something life-changing were to occur, you'd make sure we weren't left without food, water or shelter.
To Be PLEASURED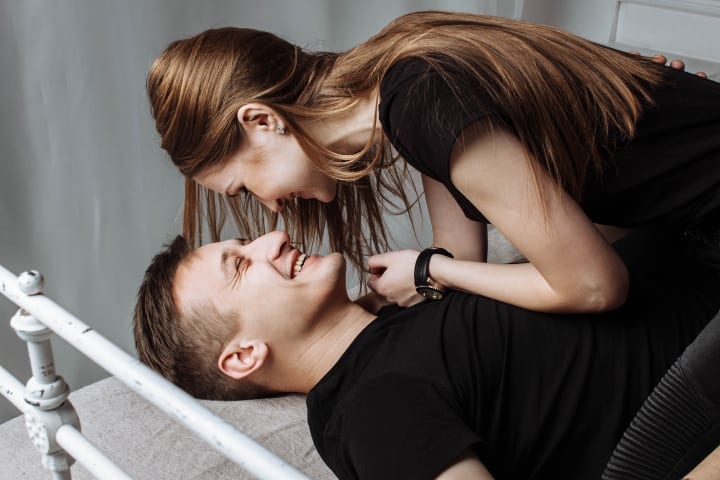 The physical part of a relationship is just as important as the emotional part. For women, the two pretty much go hand in hand. And unless you've been hiding under a rock for the last 20 years, you should know that women want sexual connection just as much as men do.
Women don't want selfish lovers. We want men who are interested in giving us sexual pleasure. Who enjoy pleasing us. We're happy to return the favor, but don't leave us hanging when we're in the middle of lovemaking. Show us that our pleasure pleases you and that you are eager to learn what drives us wild in the bedroom.
To Be PRIORITIZED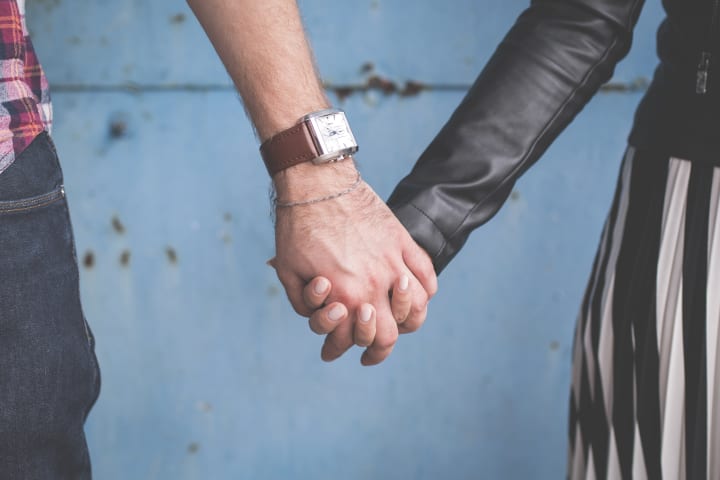 Listen up, guys. Great women are in great demand. This means that if you aren't giving your girl the attention she deserves, another man will. If you are truly committed to a woman, she needs to feel like a priority. Not an option. Not a back up plan. She must feel chosen and valued.
Life is too short to spend your time and energy on things that aren't important. It's understandable that sometimes work demands prevent you from spending time with us. And we get that you need time with your boys. But if you are consistently choosing work, friends, alcohol, sleep, etc. over us, we'll start to drift into the arms of someone else.
Make time for us, even if it's just a quick call over the phone or via FaceTime. No respectable women is willing to be 2nd place in a man's life. Step up and show your lady she's #1.
Like what you read? Your support via tips lets me know how much you appreciate my content and allows me to earn an income doing something that I love. Please consider donating as little as $1 if you're able.