That Time I Met An Emotionally Available Woman
We are as open as those that come inside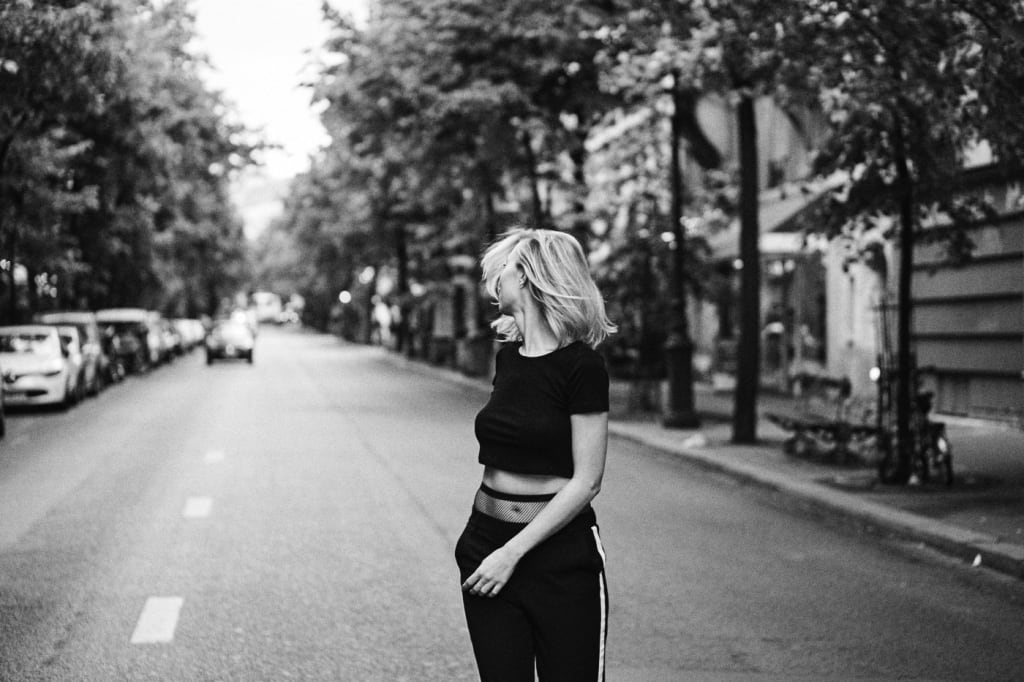 Photo by Yoann Boyer on Unsplash
Once, I walked into a public radio station in Pasadena and my entire world shifted as if stepping onto a pair of small, tectonic plates. The floor parted and I was thrust towards a sparkly-eyed woman posing as a receptionist. She was wearing a sweater and her hair rested on it like golden leaves on a field of summer grass.
I was so taken by her, I almost gave her the organic juice I was hired to deliver to someone else. After she paged the correct recipient, I bid her goodbye in what I thought was a casual kind of way.
A week later, I drove back to the front desk and asked for her phone number. She wrote it down on a yellow, sticky note and said, "Stephen Phillips! Yes!" as if she had won a prize.
It was the space between the exclamation points that made me fall for her. The unsubtle path by which they wove their way through her entire body and imprinted themselves upon her cheekbones.
The following week, when I picked her up in one of the many neighborhoods of Los Angeles, she greeted me with a smile that would make a golden retriever question its occupation. She laughed when I complimented her. She twirled around her apartment looking for her keys. The awakened world, so it seemed, was reason enough for her to exist. With her as my admission ticket, I held on tightly to find out what lay ahead.
Sitting next to her in the theater off Sunset, watching the evening performance and looking away to find her piercing eyes beneath a veil of stage light, I realized I had come face-to-face with a woman who was open to the layered mystery that love brings. She who is familiar with swinging her heart's door and stopping it so it stays that way. One who, in the incoming night, throws open the windows of her soul with such abandon that you wake and see her through the edges of the trees.
You wake to see her heart arriving. You turn to find out where the light has landed.
I held on to those pieces of light long after that night was over. I held them all the way back to her white-washed drive and potted plants like stepping stones. When I kissed her, I cradled her head should any more secrets spill out. Who was this woman with no bridge to cross? Who opened a door I need only walk through?
She told me in broadcast messages over the ensuing weeks. She spoke in Morse code rhythms over sidewalks and in small cafés. When she did, her hands and elbows waved me forward like a traffic controller. Her voice a poem I longed to mark in the pages of my life.
I realized, as she inched her face closer and closer, sometimes in public areas, sometimes by bodies of water, sometimes  - I would come to adore - sitting on a bar stool like a queen avoiding her responsibilities, that I had never encountered something like this before in all my travels. I had never met someone who only blocked my path if she wanted to be kissed.
She kissed me like the plane was falling, and the ship was sinking, and the world was ending. There was urgency behind it, and presence. All this and all I tried to do was pay the bill.
I kept walking along the river basin. To galleries where she blossomed and movie theaters where I saw her inner child start to grow. All the while, a play without intermission. The door remained open and the curtain never closed.
Weeks later, when she returned my call, her plane landed in New York, her mind preparing for her own rehearsals while she wrapped her body in woolen layers against the spring freeze, she said, "I miss you and is there another way to be? Besides, I only am because you are. You're the one, you should know, who brings it out of me."
And there, in an instant, I had my answer. I was open, too, I thought as she flew back and forth between two cities. She overwhelmed me with such force I never questioned my own role within the drama. I was playing my part in her fire, the midnight dance she stoked within me like sunsets bursting above the ocean.
When she returned to the West Coast and we continued seeing each other, keeping the lights on above the porches of our hearts for as long as the journey required, I knew I had stumbled across more than just a fleeting spark. Just as I experienced the quake that thrust me toward her, so now I carried that same disturbance, a disruptive longing each time I laid my eyes on her.
I wanted to tell her that I could not shake her. I had seen enough of the world and she had won me over without changing her being.
These were the simple thoughts I had as I prepared to see her that humid, summer evening in Los Angeles. Only four months since our first encounter. Still, I thought of her within my reach. She called me from the solitude of her apartment and asked to postpone our meeting while I watched lightning reappear in the distance. The show would go on, but could we see each other another time instead? I said, "Absolutely." and went to bed hungry and worried over what might have been.
I knew, and still know, how swiftly things change in the land of women. I do not judge them. I only attempt to travel well. When we met for the last time, I wondered if she could sense my invisible pair of outstretched arms. There exists, after all, a loyalty that lets one in and shuts them out with the same, terrifying desire.
Because of my encounter with her, I now understand that we are as open as those that come inside. I see the mirror she saw in me, a pureness that was extinguished, but burned long enough to exist at all. Within it, a safety where secrets were received and honored. Where everything was revealed and swept away, but nothing fell between.
Somehow she trusted me from the beginning of those timeless tremors. I recognized what I could never name and wonder, should I see her again, if she will recognize in me a man who was her own work and no one else's.
It is my duty to remain grateful. Each morning, I look toward the light.
Reader insights
Be the first to share your insights about this piece.
Add your insights