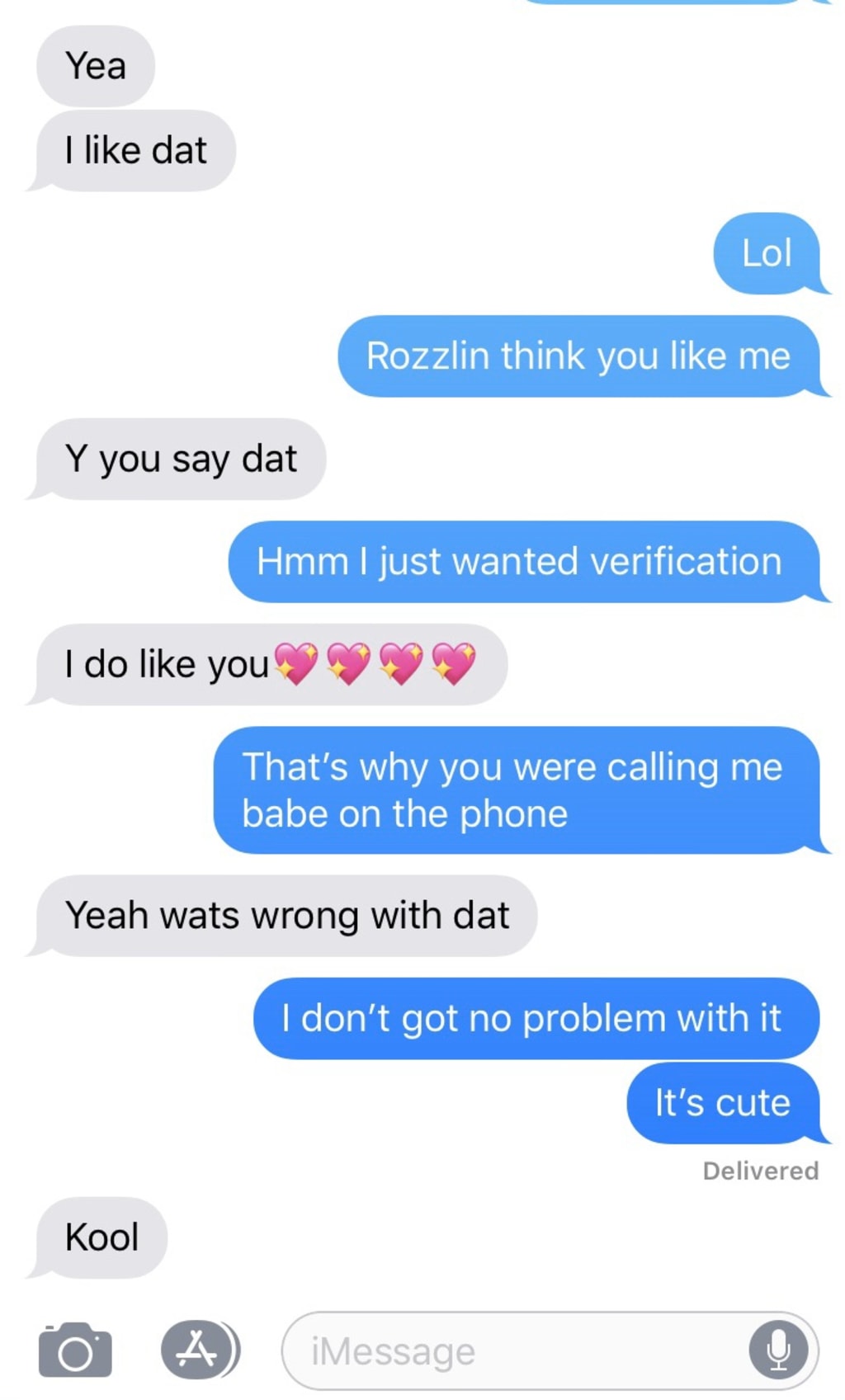 Situation #8
July 2019
Here is the tea about this guy named Trey. So I liked this guy at my old job. We started talking about life and saw he was really down to Earth and funny. Which were qualities I began to like about him? Pretty soon, I went back to school in another city. I called up my friend that worked at the same location he did. I found out from her that he was talking to other women till he finished his shift. I became mad and began coming to his job more frequently. I know it was wrong, especially when I knew what was going on. He said to me, "I can help it if I'm well-liked by people." I believed he continued to talk with other women until he lost his job two weeks after. Things began to get hard for him since he was still living in poverty. The relationship started silently; then, I finally asked him why he was wasn't texting me. He wasn't texting me apparently because he was depressed and struggling for basic needs. I tend to have a big heart when it comes to people I care about. He said he hated not having a job. Eventually, I disliked him being unemployed too. I started to help him along the way, not a little money either. I knew he would pay me back as promised. But everyone started telling me how wrong I handled the situation. But this guy, I knew he was wasn't faking his condition. Although he did some dirt, I forgave him and never looked back. I have done dirt to him, too, and he knows about it. I am trying to be loyal and truthful at all severe times. I keep forgetting. I let him have my old phone, and the messages I send goes to his phone as well. I have real feelings for Trey, and I need to do him right. Vise Versa, same for Trey, he needs to do me right. But I think ever since he got fired, he has hasn't talked physically to another woman. God's plan?
Not what you think. Trey immediately started asking me for money and begging. Mind you, and I am a loving and caring person, so when I heard he needed money, I tried to help. Sometimes it was $30, another time it was $80. He told me how much he liked me, and soon he started to say I love you. I said it back even though I'm the only one who meant it. It was awful going without, but I was trying so hard to make him happy. I put everyone' everyone's happiness ahead of my own. It showed in the relationship as well.
November 2019
He was taking advantage of me, and it took all this time to find out. I am through with texting, calling, or engaging in his foolishness. If you want the money, that wicked go out there and work two jobs. Barely work one job and beg my eyeballs out to make it. I am beginning to get mad as I'm typing this. Since I'm studying psychology, why don't I evaluate myself? Why did I put so much into a person who cheated and never gave back? Is it low self-esteem?
He is a thug and just got out of jail. I mean, what was I thinking? My account is in the red. This means instead of worry about everyone else, and I have to focus on myself. Even though he left me broke, I have more wisdom about men. Men get very mad when you accuse them of something they know they did. Most men lie and like to play with our emotions. Even though I'm heartbroken, I will say this, and there is still a good man waiting for me.