Swipe Right for Love?
My Experiences with Tinder in College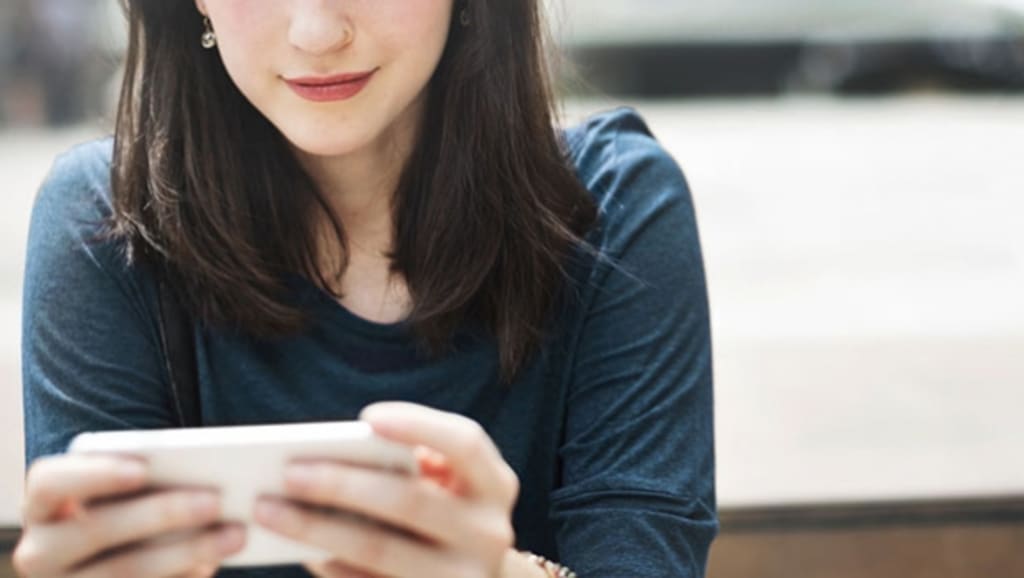 What am I even doing?
A wave of doubts ran through my head as I nervously watched the app download on my phone. The girl in the dorm room next to mine swore this was the only way to get over my bad breakup and I was apparently willing to try anything. Including subjecting myself to a barrage of sleazy messages, followed inevitably by the wave of completely unwanted dick pics. Tinder, while nowhere near my comfort zone, turned out to be exactly what I needed. Not only would I learn to be more confident in my interactions with the opposite sex, I would also stumble across the love of my life.
Setting up my profile and selecting all my pictures was so exciting. My roommate and the girl next door looked on over my shoulder as I decided which selfies to use and how to word my bio perfectly. We decided on a few nice pictures, including one of me in a bikini from over the summer and another in a helicopter from my vacation to Hawaii. My bio went something like this: "The perks of dating me include unlimited cuddles, my cute and nerdy personality, and I laugh at all my own jokes so you don't have to." Okay, I admit, it wasn't my finest work, but it certainly fit the bill. I started getting matches right away.
I quickly found that I was having way more fun looking through all the profiles then I was actually messaging guys. I liked reading the bios and trying to gauge who was a douche and who might actually be a nice guy. At first I had some left swipe regret, so I would swipe right on just about anyone; that turned out to be not a great system, so I had to increase my filter criteria. If he had an attractive girl in any of his pictures, his bio was something particularly stupid (like a fake 5-star review from Oprah), or he openly said he was only looking for a one night stand, he was a left swipe. If he had an animal in his pictures, something sweet or nice in his bio, or actually looked like he might be taking this app seriously, then he was a right swipe. But most of all, he had to be attractive and look like he had a job. I will be the first to admit, this system was still not perfect.
My first few dates were the typical awkward coffee dates where I would show up early to get my coffee and find a seat to avoid the little dance of not knowing who was going to pay for my coffee. These did not go well. As I was never the kind of girl who went on many dates, I was a fish out of water. I then graduated to sushi dates. This got me a little farther with a few guys. I even thought, hey, maybe this app might work after I met up with one guy who was conveniently also in one of my psych classes. We went on a few dates and it seemed to be going well; so well, in fact, that I actually deleted the Tinder app. Of course, he promptly ghosted me almost immediately after making it to second base. Overcome with self-consciousness and heartbreak, I did what any reasonable college girl would do. I downloaded the Tinder app again and waited for the sleazy messages to pour, giving me a much-needed ego boost.
This cycle of sushi dates, awkward hookups, and ghosting (sometimes on my part) went on for a while. Throughout my whole Tinder phase, there was one little light that kept me going back to the app. I had made a friend and, while very platonic, we chatted about a lot of really interesting things. He was my support and my ally through the process. We often commiserated about how much we hated Tinder and how the same old routine was getting boring. This went on for about a year. I eventually deleted the Tinder app for good but I gave my new friend, Pat, my phone number to keep in touch. He did.
Long story short, we are now going on three years of dating. I graduated college and started grad school, we both got our own apartments, and I even got a cat. But through it all, Pat has been by my side. Say what you want about the Tinder app and the creeps who use it, but sometimes you have to sift through a lot of mud before you find that nugget of gold!
If you ask our parents, though, we met at the Museum of Fine Arts.
social media
I am a graduate student of Mental Health Counseling in Cambridge, MA. I strive to combine my mental health knowledge and my love of writing to explore all topics related to the human experience. I am also a dedicated cat mom and home cook.
Receive stories by Alina Gallupe in

your feed