Summer love
Sweet fantasies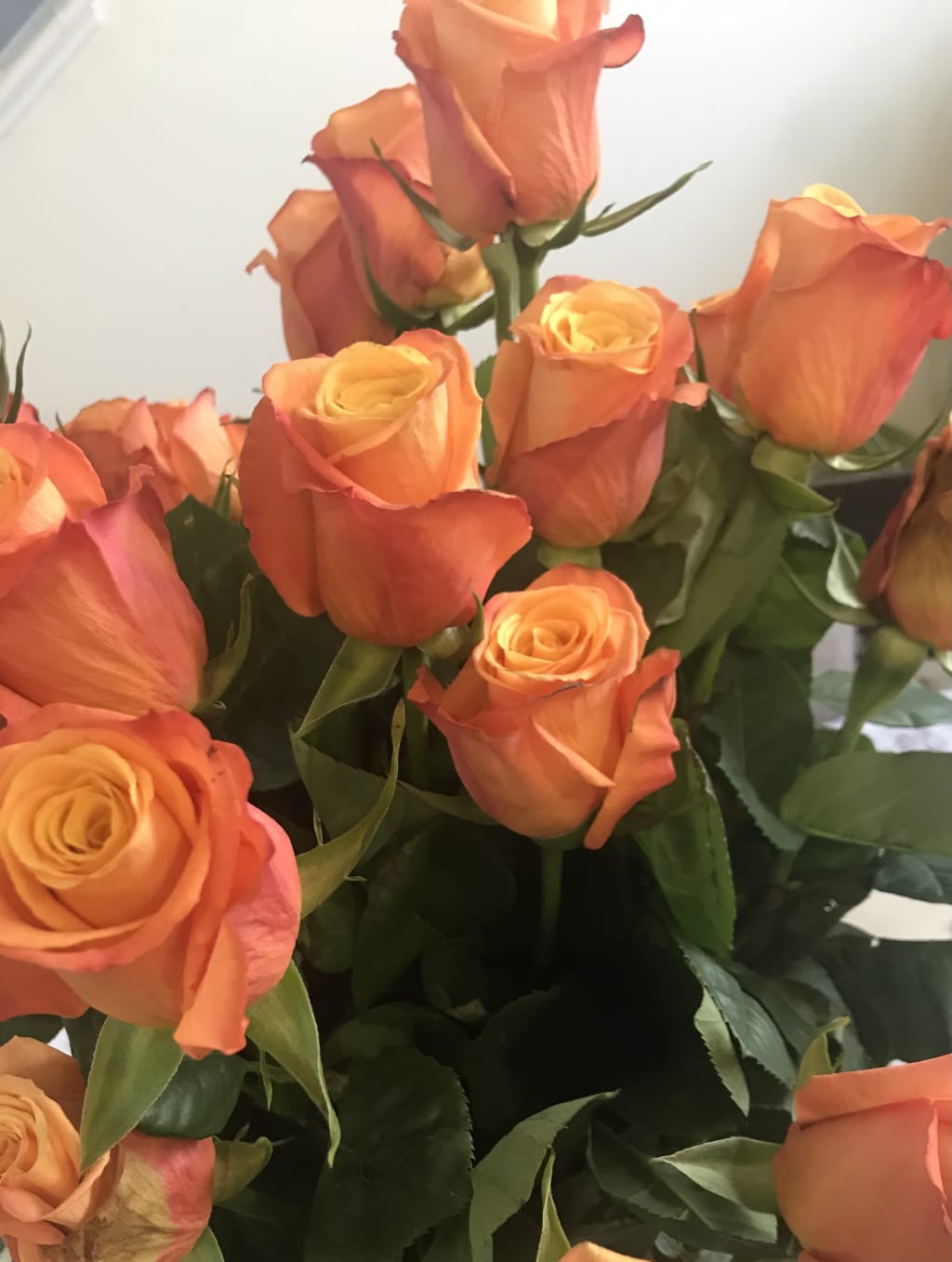 Karen boarded the train and found her seat. She put her overnight bag on the seat next to her and made herself comfortable.
Yes. I should be there around 7 pm. She said to her friend Sally on her cell phone. She hung up her phone and stared casually at the gathering of passengers on the platform outside her window. Finally she could relax. A feeling of relief came over her. She was actually escaping from her busy stressful job, which she loved, for a week-end, even if it was for the wedding shower of her old college friend.
Recalling in her mind that movie, "Always a bridesmaid," that seem to be her personal story. Recently Moving to San Francisco on becoming a CEO at her job, didn't help in her love life as much as she had hope it would.
The train halted at a station. Looking out the train's wide window, in the middle of the crowd a handsome man became visible with curly brown hair, well built and he was boarding the train.
When he came down the aisle his eyes were scanning everything and stopped when his eyes met hers.
She suddenly felt a strange sensation go through her body. Their eyes locked. His eyes focused on her lips and he looked like he wanted to kiss her. Forcing herself to turn her head toward the window and trying to stop the sudden rapid beating of her heart she watched him though the reflection in the glass, take the seat across the aisle next to her.
Trying to compose herself, she took out her book and began to read it.
Yet, the presence of him couldn't be ignored. She turned to look at the passing scenery so the reflection could give her full view of him.
What book are you reading? Surprised that he was talking to her , she turned and answered.
It a novel by Nora Roberts- she is my favorite.
I see, he said, with a smile.
That broke the ice and as began talking a feeling of familiarity took over and they talked ceaselessly f as the time seem to just fly by. He lived in San Francisco and was meeting some of friends in Los Angeles.
It turned out they both lived in the Bay Area,only he lived in San Francisco, while she lived in Carmel in her late grand mother's cottage by the sea.
He was easy to talk to and she could found out his opinion was the same as hers in many different topics. They even found humor in similar incidents they had both experienced.
When the train reached San Francisco, he went out first and offered his hand as she placed her hand in his for a second everything became blurred and all she could see was him looking deeply into her eyes. The people around them didn't exist anymore and she felt a warm tickling sensation of excitement overtaking her body.
They stood there staring into each other eyes, until the conductor bellowing he was going to be closing the entrance brought them both back to reality.
As they both seem to be coming out of a trance he casually wished her the best and she smiled back offering the same to him. She watched him walking away and as she was walking away they both at watched him walking away and as she was walking away they both at the same time turned looking back at each other and gave friendly waves and kept going in opposite directions.
Why didn't he ask for her number she thought to herself as she sat in the Uber car riding to her friend's place. Why didn't she get his number? It is a new age, she thought to herself, woman can be bold and aggressive now and it won't count against them. Well, she concluded, it's too late now!
He was everything she had dreamed of as a partner, a friend, a lover, even a husband! Oh well probably the reason is that he is married.
Yet she couldn't stop feeling she had missed out on chance of a lifetime.
Sarah hugged her with delight at the door when she got to her place. She had dinner waiting and ate laughed and seriously concluded that she should have asked for his number.
I'm so glad you are moving to SF with your husband, said Karen. Now we can see each other more often.
Oh, Sally interrupted , like she had forgotten, John wants to introduce you to a friend of his- they work together.He will be at the wedding shower.
Great, another blind date! I wish everyone would stop trying to find me someone. Oh, it okay! What's one more blind date? What harm can it do? They looked at each other and laughed.
.
You never know! Sarah said. It was meant to be for John and me. It was like something bigger than us was in control- like we were destined to meet and instantly we both knew that this is the "one!"
The cottage on the beach at "Crystal Cove"was decorated with yellow and pink roses everywhere and a large buffet table with an assortment of delicious dishes.
The place was packed with friends and family members of Sally's and John's.
In the corner presents were piled high on a decorated table. Karen wore a summery peach flowered dress with a matching peach sweater and sandals. Not like SF formality was not Southern California style. Picking up one of the wine glasses she turned around to facing John who was trying to introduce her to his friend,Mike. To her shock, he was the stranger she had become friends with on the train. She almost dropped her glass but recovered her composure in time to catch it and return the hand shake. Only he didn't let go of her hand as they both smile with surprise lingering in their eyes mixed with sweet pleasure.
John grabbed Sally put his arms around her and announced that they were getting married today to everyone's amazement.
The wedding was beautiful taking place in front of the cottage on Crystal Cove beach, as the sun dinked slowly in pink and orange clouds into the ocean.
Mike stood next to her whispering
loving words to her, while gently holding her hand during the ceremony.
After the wedding in the shinning silvery full moon light in the starry night sky, they walked barefoot, clinging to each other, stopping to kiss tenderly between spurs of laughter.