Soulmate Gone Wrong
Fairytale gone bad.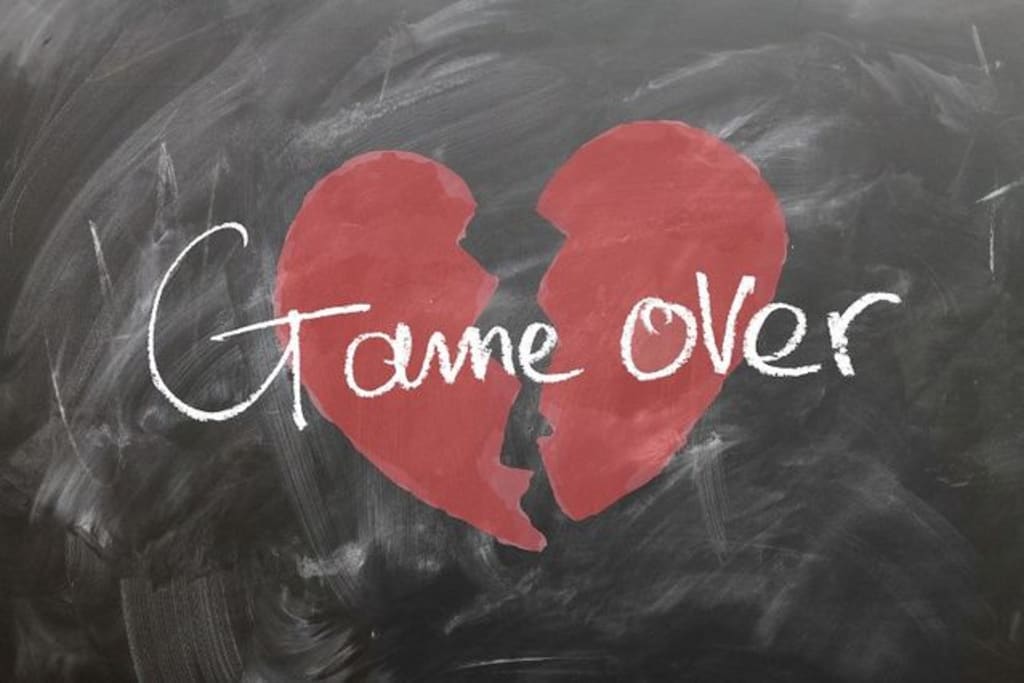 Here's a story about a guy I thought was my soulmate. It all starts off when I was about 14 or 15-years-old. My cousin came over for the weekend and there was a mall close to my house, so we decided to go there one day. I've been to that mall many times before and always recognized this one really cute guy. That day was different, though. He wasn't just a guy I dreamed of liking me. He was the guy who liked me.
He worked at the food court, McDonald's, and the arcade. That day he noticed me noticing him, he was with two guys I was in school with. The one guy came over and said, "Hey my friend thinks you're hot and wants your number." Now at first I was so excited and of course gave him my number.
The friend comes back over again and says, "He wants to know if he can motorboat you." I just laughed and of course said no. Most girls would've never wanted him from that day on. For me, I just thought it was funny. From that day on we would talk all the time.
He was older than me, much older. As the years went on, we both got older. I got older. Of course we would do that whole teenage kid thing and in between his shift we would go outside and make out on the side of the building. The whole thing was just a flirtatious game. Eventually, I turned 16 and we were still talking. It was Christmas and he invited me to sleep over at his place. Of course I did. I just couldn't say no to him. He always wanted a relationship with me but I always said no.
As we got older, he got worse. I knew he had a problem. I knew he did drugs. I knew something was wrong. He would go months without talking to me then would suddenly start talking to me again. I always had a thought but I never knew it would happen. He was in and out of jail. I always stuck around, because I loved him and will always have love for him.
Fast forward, I am now 19 and he is now well, older. Over four years, he asked me to be his girlfriend. I always said no because it would ruin what we had. What we had was just hooking up over the past four years. I never wanted it to be more because I never wanted to know what my life would be like without him. He got help. He wasn't in and out of jail anymore. I eventually gave in and said yes to his crazy little fantasy. I always knew it was going to ruin us, and that's just what it did. We broke up and we no longer talk. I always had this idea growing up that maybe he was my soulmate because in six years he never gave up on me. Now I just think maybe it was a fairytale. We broke up—well, I broke up with him. It made him mad and since then we haven't talked and it has ruined me. What I once thought could be a fairytale was all gone. He got back with an ex soon after me, almost like I never existed. Almost like the relationship never existed. Now he has a baby and they are a family and what I thought could once be a good thing is now nothing. The fairytale was nothing more than that, just a dream that will never actually happen.