SOMETIMES YOU JUST NEED A CHANCE
THE STRUGGLES OF A YOUNG MAN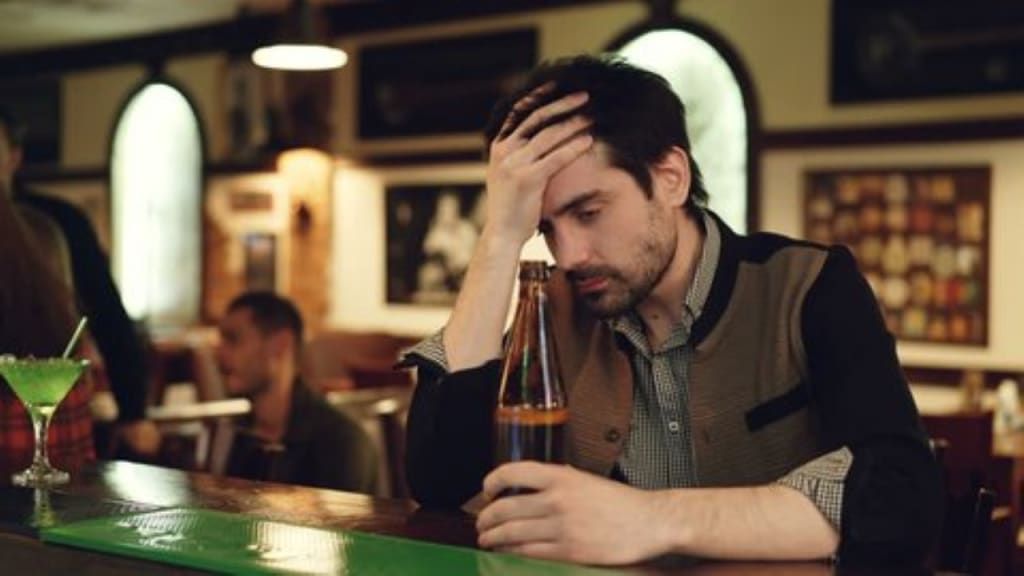 Tim was a young man with no priorities, just surviving any way he could. He was sometimes unemployed but would take any job he could find to pay his bills. Tim worked as a punch press operator and in a machine shop for a short period of time. Nothing seemed to stick as a permanent job for him. One day Tim landed a job at a wire products company called Premier Manufacturing, which made fan and air-conditioning covers out of wire. Tim worked several job positions there, such as a trimmer of the fan cover ribs, on the cleaning and plating line, and on the plastic coating application line for the air-conditioner covers. Tim lasted five years there, but it was just a job, no chance for growth or advancement.
Tim was beginning to lose interest in his job and began drinking at the corner bar at the end of the street from where he worked called the Little Keg. He began to go there for lunch for a beer and a sandwich, then after work drinking until closing time, two in the morning. Tim started being late for work more and more often, and missing days due to hangovers. Tim's boss, Pete, had given several warnings to him about his attendance until he suspended Tim for thirty days.
After the suspension trying to improve his attendance, Tim was still being late or absent from work. Tim's boss was very disappointed in him as Tim was a good worker when he did show up for work. The day came when enough was enough when Tim was called into Pete's office. Pete said, "Tim, you're a good worker, but your attendance is unacceptable. You have been given several warnings with little or no improvement; I am sorry to say I have to let you go." Tim was heartbroken but knew he had it coming.
Tim started looking for work; he would go early in the morning until noon and then stop at the Little Keg for a beer and a steak sandwich for lunch. The job search went on for several months with no luck. Every day he would stop for his beer and sandwich at the Little Keg and would spend the rest of the day there. Tim would listen to old drunk guys, or anyone that would tell him their problems or life stories, and often they would buy him beers to keep him from leaving to listen to them.
One day Sophie, the bar owner, and the daytime bartender, asked how the job search was going. Tim said, "It's not going very well; no one will hire me." Sophie asked, " Would you like me to ask my husband if he can get you a job where he works?" Tim answered, "Sure, that would be great." In the next few days, Sophie had good news for Tim. My husband said to go and apply, and they will hire you. My husband said your name is on the list to be hired. Tim was so excited and went the very next day and applied.
Tim was hired and started in the sandblast department running four sandblast machines and a shot peen machine. He was also working in the caustic cleaning room as part of his responsibilities. The sandblast and caustic cleaning areas were very dirty areas even though Tim swept and organized it and tried to keep it as clean as possible. After six months, Tim didn't want to stay in that area as his permanent job. He wanted to transfer to another department that was cleaner and more challenging to him, his goal was to learn a skill for better pay.
One day the company posted a job opening for a Zyglo Inspector Trainee Position. Tim had no idea what kind of job it was, but it had to be better than sandblasting and caustic cleaning, he thought. So, Tim signed his name to the list to apply for the position. A week went by with no news of the Zyglo job that Tim had applied for, and Tim thought someone else must have gotten the position.
Monday morning, after a lovely weekend that Tim had, Tim's supervisor came up to him and said, "Congratulations, you have been chosen for the Zyglo position." Tim was ecstatic and couldn't wait to learn Zyglo, but what is it? He asked the supervisor. The supervisor replied, "It is a type of inspection for the parts we make."
Tim was introduced to Carl Miller, the Zyglo Department Supervisor. Carl explained that because the parts we manufacture are aerospace parts, we need to make sure they are qualified and meet customer specifications. Tim started out processing the parts for the inspector to inspect them under the supervision of a level II Zyglo inspector. Tim, to keep his position, was told to take a class for Zyglo Inspection Level I, and study for his Zyglo Level I exam that he would need to pass. Tim studied every night and passed his class and his exam. Tim wanted to inspect parts, so he took more classes to become a Zyglo inspection level II. Tim again took and passed his classes and exam and became a Zyglo Level II inspector. Now he was able to inspect parts.
Tim moved to California and became a supervisor of an inspection lab and eventually became the manager of large inspection lab doing Liquid Fluorescent Penetrant Inspection (Zyglo) and Radiographic Inspection. Tim liked training and helping others to learn, grow and succeed in the Non-destructive field. He remembered his struggles in his life and that it only took someone to give him one chance, and he took advantage of that one chance.