Sometimes Girls Just Want to Have Fun
No Strings Attached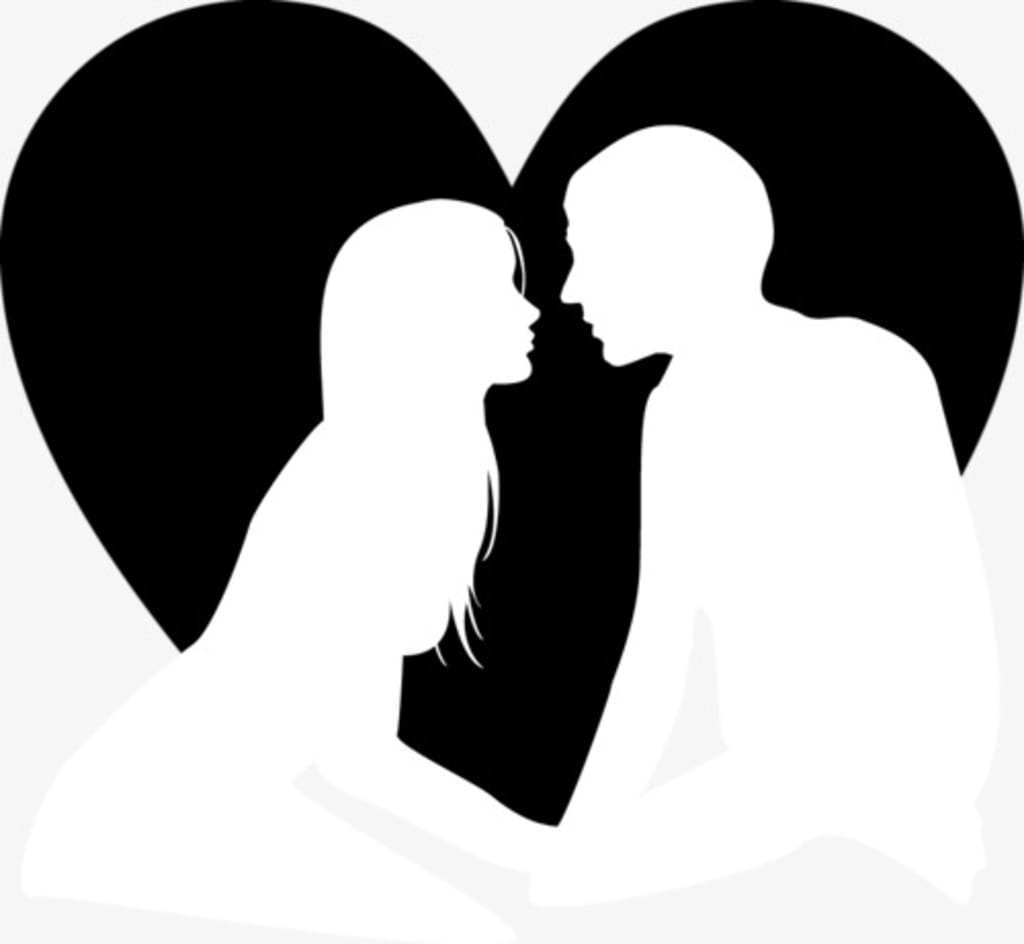 There he was, standing across the room, as he stood up from his chair to stretch. Body so chiseled, even with a dress shirt on, you still could see the structure of his chest. This man was every woman's dream. His name was Brandon and we worked together. He just started about two month ago.
My name is Gabrielle. I live in Seattle, Washington, I'm 32 with no man and no kids. Yes, I would like to have kids some day before it's too late, but I have to have a man in order to do that. Not to brag on myself, but I think I'm a really pretty girl, I'm just not settling for anything. The last relationship I was in lasted for six months before I found out this fool had a whole family back in Texas. Turns out, he was offered a job and came ahead of his family to find a home, while his kids finished the remainder of the school year.
I don't think I want to get in another relationship right now. Right now I just want to have fun and looking at Brandon, I think I was going to make my move. Hopefully he doesn't have a wife, girlfriend, or even boyfriend. As I continued to stare at him he looked over my way, and caught me looking. I tried to hurry up and put my head down but it didn't work.
"Oh, he's coming this way," I said to myself aloud, but low enough for only me to hear. I started reading the notes on my desk like I didn't see him when he walked up.
"Gabrielle, right?" he asked me as he extended his hand to shake mine.
I looked up, and my God this man was even more gorgeous up close. I was dazed and had to catch myself.
"Yes!" I replied, as I took his hand in mine. His hands were soft for a man.
"I seen you looking at me, so I just thought it would be nice to come over and introduce myself. I've kind of met and talked to everyone except you anyway," he said.
"Well, it was nice to finally meet you... Brandon?" I asked.
"Yes, well, see you later," he said, as he walked off.
I was embarrassed. I was staring at this man so much he basically felt sorry for me. I avoided looking in his direction for the rest of the day.
As I was gathering my things to get ready to go I heard my name being called from across the room. I looked up, and it was Brandon walking towards me.
"Uh hey, what's up?" I asked him.
"If you don't have any plans, would you like to go get a drink?" he asked me.
I was shocked because I thought I totally blew it.
"Sure, where do you have in mind?" I asked him.
"There's that little bar down the street from here, cool?" he asked.
I nodded my head, as we both walked out the exit.
We got to the bar, sat, and ordered our drinks and just talked.
"So are you from here?" he asked me.
"Yes, born and raised. How about you?" I said.
"I moved here about a year ago from Chicago. So far I'm liking it here," he said, with a smirk on his face.
I blushed.
As the night was winding down and we were getting ready to go our separate ways I asked him if he wanted to go back to my place, since it was still kind of early and I was enjoying his company.
He said, "Okay."
He followed me home in his car. I lived about 10 minutes away from our workplace.
When we got in the house I showed him the living room, while I went in the kitchen to get some wine.
"You don't have any wives or girlfriends that I need to know about, do you?" I asked him.
"No," he laughed. "I'm single, you?" he asked me.
"You wouldn't be at my house if I did," I responded.
I just wanted to have fun with no strings attached. I got up and walked over to the section of the couch he was sitting on, and bent down and whispered in his ear to follow me. I don't know what came over me, maybe it was the alcohol.
Once we made it into my bedroom one thing lead to another and this man didn't just have his good looks, he had the whole package. I was satisfied.
dating
I am a inspired journalist and newly published author. I love to read and write, it's my passion.