Social Networks Fight Against Fake News
Why Social Networks Fight Against Fake News & Bullying?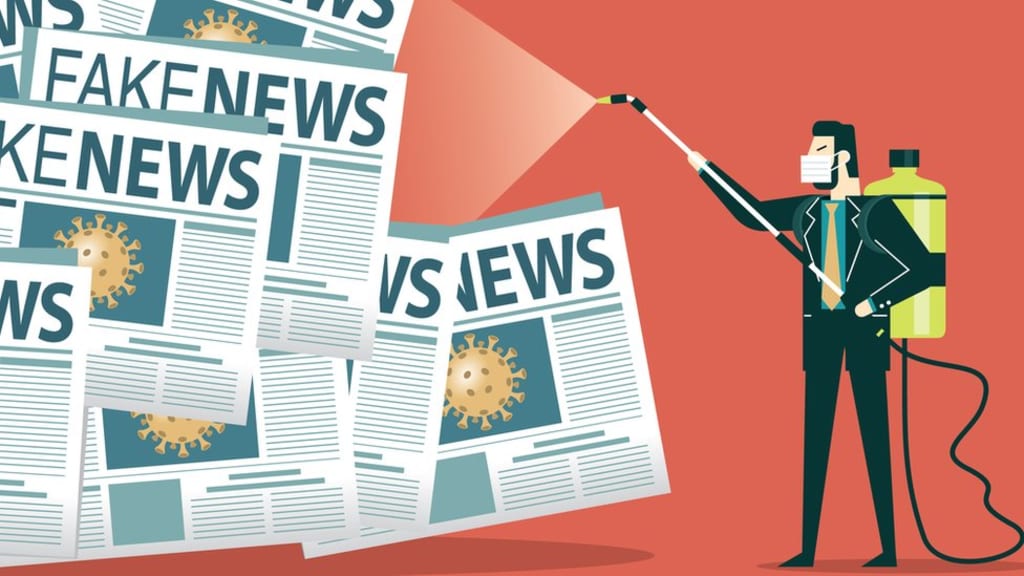 Social Networks Fight Against Fake News
According to modern research and statistics, over half of social media users accept that they come across fake news on a daily basis on different platforms. What is more alarming is that over a quarter of these users have liked or shared a post on their timelines, without realizing that the news is fake.
Why is Fake News Dangerous for Societies?
In many instances, renowned figures, such as politicians, celebrities, and world leaders have purposefully or by mistake, spread misinformation that endangered the very thin fabric of the society you live in. During events like elections, or when sensitive matters are being handled by the authorities in the world, many groups and individuals take advantage of social media to spread chaos, hate speech, and other evils -like racism, on various social platforms.
Why is Cyberbullying Dangerous for Societies?
In the past, the spread of fake news in delicate situations has brought many countries on the brink of war. However, that is not all. While it is true that social media has played a major role in the development of many sectors around the world, at the same time, it became an ideal source for problematic individuals to harass and bully innocent users. Unfortunately, the greater portion of the victims includes underage children.
Culprits have found various ways to carry out cyber-bullying in recent years. The impact of this is truly heartbreaking, as many children have ended their lives at the hands of social media trolls and bullies. These wicked groups and individuals taunt or threaten their victims by emailing them, sending them personal messages on social platforms, or by hacking into their accounts to get access to sensitive information and blackmail them in return.
In many cases, cyber-bullies end up creating fake social media accounts, with the intention of ruining the reputation of their victims via misinformation and edited pictures.
The Role of Social Media Marketing Agencies
The industry of social media marketing in Pakistan is working around the clock to mitigate the consequences of fake news and cyber-bullying. As they are the experts, it is their responsibility to come up with solutions that will help the youth fight against this evil and get rid of it, once and for all.
Almost every social media marketing agency has a team on board that knows how to strengthen the social existence of their clients. These methods can help the general population to secure their data online and protect themselves from potential bullies and harassers.
How are Social Networks Protecting Their Users?
Social media marketing companies in Pakistan are coming up with modern-age solutions to fight off the dilemma of fake news and bullying. Continue reading to know more about how social networks are handling this tricky situation:
- Facebook:
This social platform has been under scrutiny for many years, as it is the place where fake news and bullying widely takes place. After the worldwide pressure, Facebook has taken an aggressive stance against cyber-bullying and the spread of misinformation. Once identified, all forms of posts, comments, and stories that could be the source of hate speech, bullying, fake news, and harassment are immediately flagged and removed.
Facebook has a seamless reporting method. You will come across a drop-down menu with every post, comment, or story. Once you click on it, you will see the option "Report". Other than that, you can also block individuals and pages that you do not want to see to make your timeline hate-free.
- Instagram
Just like any other social media platform, if you are an avid user of Instagram, you are at risk of cyber-bullying as well. To make the platform free of fake news and bullying, Instagram has strict rules. Initially, the experts recommend the victim to unfollow and block the accounts that are being handled by harassers or hate instigators. However, even after unfollowing and blocking, if you still do not feel safe, you can directly report the accounts to the staff at Instagram.
- Twitter
Twitter is the platform that most people opt for when they are looking for genuine news. Even so, it has been plagued with fake accounts responsible for spreading misinformation, hatred, and chaos. Therefore, it is vital to use it responsibly and carefully. If you come across shady profiles or news, report it there and then. After many unfortunate events, Twitter now takes these things seriously.
All the other smaller social media platforms are following the steps of these mega social networks. With the help of advanced technology and smart strategies, let's all hope that social media will be a safe place for every user.