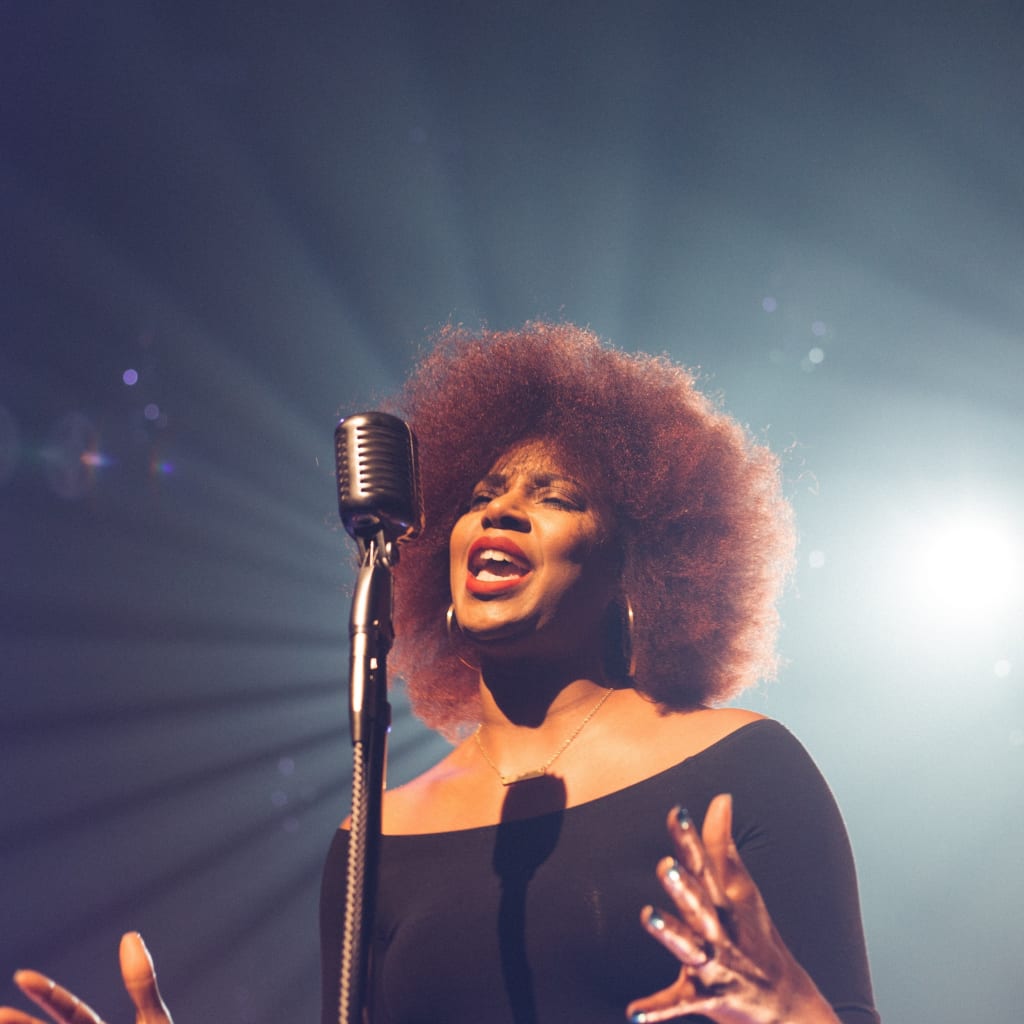 Photo By John Sing
Singing is a universal form of expression that transcends cultural boundaries and touches the hearts of people across the globe. Whether it's a passionate ballad, an uplifting anthem, or a soulful melody, the power of the human voice to convey emotion and connect with others is truly remarkable. In this article, we will delve into the art and science of singing, exploring the techniques, benefits, and the joy that comes from this age-old practice.
Singing is an art form that has been practiced since ancient times. From tribal chants to classical arias, from folk songs to contemporary pop hits, singing has evolved and adapted to various styles and genres throughout history. The human voice is a versatile instrument capable of producing an incredible range of sounds and emotions.
One of the fundamental aspects of singing is technique. Proper vocal technique involves understanding and utilizing various elements such as breath control, posture, resonance, and articulation. Breath control is essential for sustaining long phrases and achieving vocal stability. It involves diaphragmatic breathing, where singers engage their diaphragm muscles to support the breath flow.
Posture also plays a crucial role in singing. Maintaining an upright position allows for optimal lung expansion and airflow. Good posture ensures that the airways are open and unrestricted, enabling the singer to produce a clear and resonant sound.
Resonance refers to the amplification and enrichment of sound produced by the vocal cords. By manipulating the shape of the vocal tract, singers can achieve different resonant qualities. This is why singers often refer to the placement of sound in different parts of their body, such as chest voice, head voice, or mix voice.
Articulation is the precise formation of vowels and consonants to create intelligible lyrics. Clear and distinct articulation is crucial for effective communication and conveying the meaning of the song to the listener.
Beyond technique, singing offers numerous benefits to individuals on physical, emotional, and social levels. Physically, singing improves lung capacity and breath control. It strengthens the diaphragm and other respiratory muscles, leading to better overall respiratory health. Singing also promotes good posture and body awareness.
Emotionally, singing has a therapeutic effect. It allows individuals to express and release their emotions, providing a sense of emotional catharsis. Singing has been shown to reduce stress, anxiety, and depression, promoting a sense of well-being and relaxation. It can uplift spirits, boost confidence, and enhance self-esteem.
Moreover, singing has a social dimension that brings people together. Singing in choirs, bands, or groups fosters a sense of camaraderie, teamwork, and shared creativity. It creates a sense of belonging and strengthens social bonds. Singing can also be a form of cultural expression, preserving traditions and bringing communities together.
In recent years, the science behind singing has gained attention. Researchers have explored the physiological and neurological processes that occur during singing. Studies have shown that singing activates multiple regions of the brain, including areas responsible for language, emotion, and memory. It improves brain connectivity and enhances cognitive function.
Singing also releases endorphins, neurotransmitters that promote feelings of pleasure and happiness. This explains the joy and elation many singers experience while performing. Additionally, singing has been found to improve speech and language skills, particularly in children. It helps develop pitch perception, rhythm, and phonemic awareness.
While some individuals are born with natural singing talent, anyone can learn to sing with dedication and practice. Taking voice lessons, joining a choir, or participating in vocal workshops can provide valuable guidance and training. It's important to remember that singing is a lifelong journey of continuous learning and improvement.
In conclusion, singing is a powerful art form that combines technical skill with emotional expression. It connects
Reader insights
Be the first to share your insights about this piece.
Add your insights