Shout Out to My Ex
Thank you!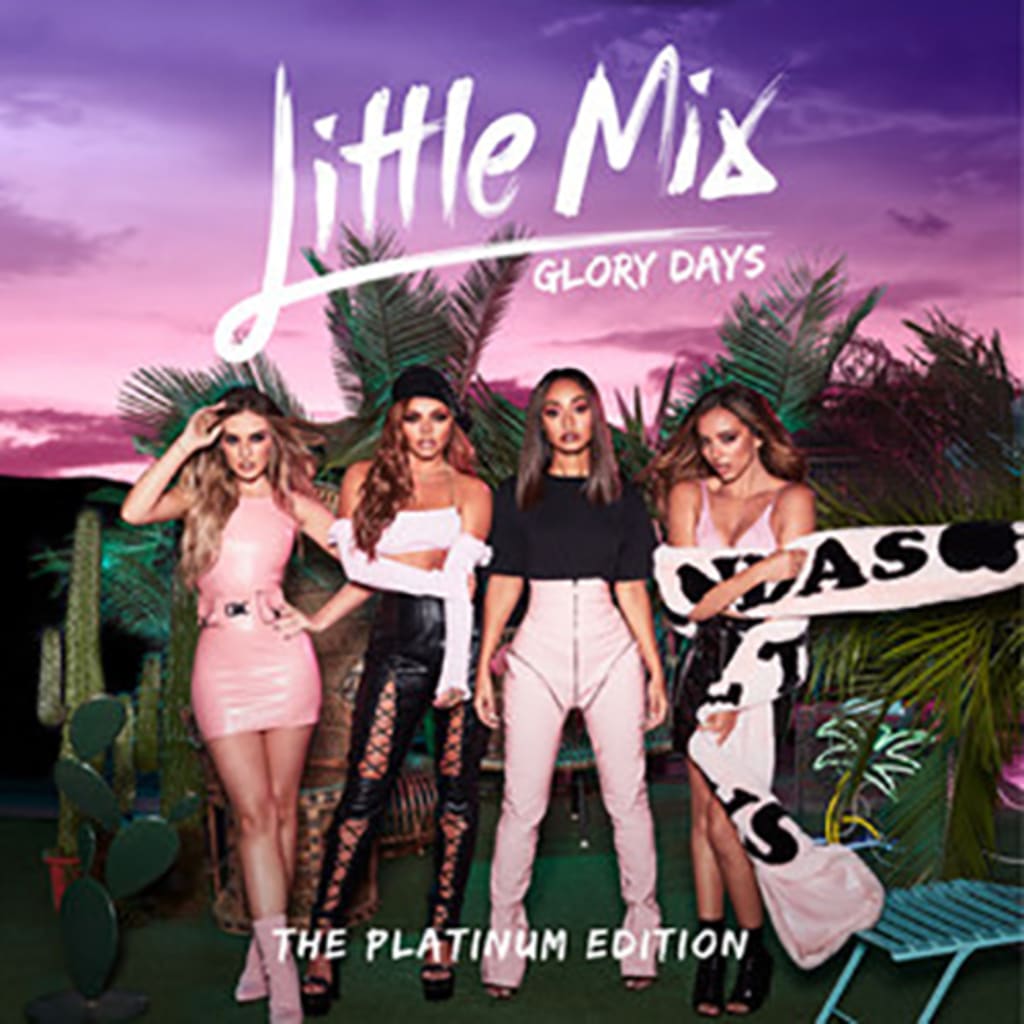 We have all heard the song Shout Out to My Ex by Little Mix. I can honestly say that we have all felt that in our lives. We all want to shove it to our ex and tell them I am so much better without you. The reality is in our heartbreak, we feel our anger like everything is out of our control and this is something that we can control we can get back at them. We can show them that they are missing out on the best thing that has ever happened to them. The reality is we are still hurting from them and we are still not over them. As long as we are still doing things for them they have power over us.
The more infuriating thing is when your ex is actually an incredible person who you want to be reminded of because they taught you so much. Don't get me wrong when we first broke up I still went through the initial I want you back desperate embarrassing plea and the I am completely over you look how great I am doing stunt.
When I met my ex I was in a bad spot, I was in a job that I hate, I lost my voice and I was chronically sick. As an electrician, he brought a light into my life that I didn't even know I needed. This human taught me about self-worth and how to build it within you. He taught me how to find my voice. He showed me a book series that helped me learn that it's my life to live the way that I want. He helped me find my voice and encouraged me to use it often. Before I started writing for Vocal he read every blog post on my other blog. He also was my biggest support when it came to getting published. My ex saw life in a way that I had never seen before.
Together I felt like we could conquer the world. We did a lot of things together and he built an amazing playlist for us. It was filled with some new music that I never heard before but it reminded me of him and the face he made in the car as he jammed out. He introduced me to MarsCorp a podcast that later became one of my favorite podcasts to listen to and inspired one of my road trips with my bus. However, it was short-lived and soon it came to an end.
The ending sucked. It came out of the blue and I couldn't figure out why. The more I think about it there were a lot of reasons why and I wasn't what he expect nor the stress of being with someone who was struggling like I was. He came up with a lot of reasons and all I heard were things I could control.
I did what any other person would do and I started to get in shape, I tried to gain happiness by quitting my job and traveling the country for 13 days to figure out my next step. During those days I kept listening to the book series he got me into and the playlist he created. I came to a lot of conclusions about me and when I came back and he continued to ignore me (for the most part) I was crushed all over.
That is when the anger hit and I wanted nothing to do with him. However, his music ended up on several other of my playlist, and our song Water Glass by Cannon showed up everywhere. Then it hit me, why am I being angry at someone for doing what is best for them? I want them to do what is best for them I just want them to do that with me even as a friend. That is selfish of me to ask that of him.
After that, I started focusing on me and the lessons he taught me. I built them up from inside me. Wonderkind is one of my favorite playlists because it reminds me that I set my own value, that I create my own future, and that I need to do what is best for me. That I build my own happiness right here, right now, in this moment.
If you broke up right before quarantine or if you are feeling the loneliness of quarantine it can be difficult to not bombard your ex. At one point you had a connection with them and you want that connection back. On the other hand, you can be in quarantine doing the quarantine workout regime and trying to lose the weight and get the revenge body. What you should be doing is working on you, working on learning to love yourself, and building yourself up. You build your own happiness and create your own value. Having someone give you up doesn't guarantee they won't do it again and at the end of it will rubbing you revenge body in their face make you happier?
Quarantine gives you the opportunity to work on yourself, one that you don't get that often. By listening to a playlist that you created with an ex or that they created with you can be healing as you take it and reclaim that narrative. As you say, thank you for the lessons and look for someone else.
Do I still think about my ex? Yea I do. I still want to be his friend and I hope he reads this and maybe we can connect because I learned so much from him, yes, but more than that I hope he is living his best life and is happy. I want him to know that I learned a lot from him and I am living my best life. Things can always be better but I am no longer sick and miserable and that is a win. I want to thank him for my amazing playlist that I listen to while I do my work. I hope you all enjoy it too and it makes you think about the good things that your ex have brought into your life not just the heartbreaks.
If you need an amazing playlist to remind you how amazing you are, I made this playlist called Empowered for all those times that I feel like I am falling short. It will remind you that the only person that you need is you, you are enough and that you create your happiness. Strength comes from inside you and you have to grow and foster that strength each day. Quarantine sucks and not being around people also suck but reminding yourself how amazing and incredible you are can make it just a little bit better.
----------------------------------------------------------------------------------------
If you've liked what you've read, please check out my other stories and articles on Vocal.
If you've really liked what you've read, please share with your friends on social media.
If you've really, really liked what you've read, a small tip would be greatly appreciated.
Thank you!
breakups
About the author
I am 26 and nothing is going according to plan. The last few years have had a lot of ups and downs as I navigate through a quarter life crisis.
Follow me on Instagram @Beattisa
Reader insights
Be the first to share your insights about this piece.
Add your insights