Kimmy Seltzer (kimmyseltzer.com) , a confidence therapist, authentic dating strategist and image expert is making history hosting the first dating and makeover show on Amazon Live, Kimmy's Love Hub. As part of the SWAY TV network, the leading network on Amazon Live Shopping video, Kimmy is combining dating advice with a twist of little "Shopatainment TV."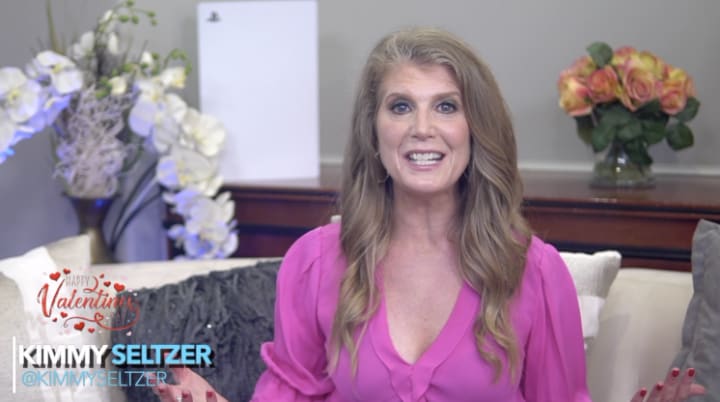 Her mission is to help high achieving singles create authentic dating strategies so they can increase their confidence and become irresistibly magnetic to attract the love they deserve. Kimmy does this with her unique "outside in" approach through her Charisma Quotient formula raising people's style, emotional and social intelligence. Her passion is to teach clients how to present themselves effectively, flirt and date online with confidence. She combines therapy, coaching and image consulting to give a holistic approach in helping people achieve success and start from the outside before doing the inner work. Kimmy helps people with how to market themselves upon first impressions which has a direct correlation into self esteem, confidence and image they portray.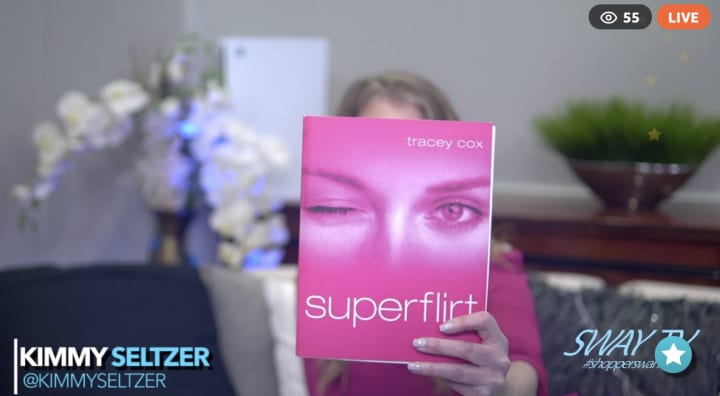 And what better way to inspire, coach and entertain people than doing a weekly show on various topics around dating, relating, styling and love all while fueling their desire to buy products on Amazon that will enhance their inner and outer confidence. Amazon Live presently generates hundreds of live productions around genres like fashion, fitness, home, electronics and health. Kimmy's Love Hub is the very first show that fuses together dating and beauty advice with products on Amazon's platform.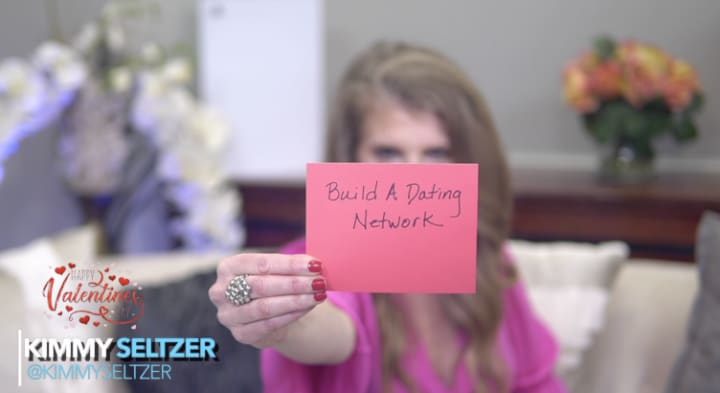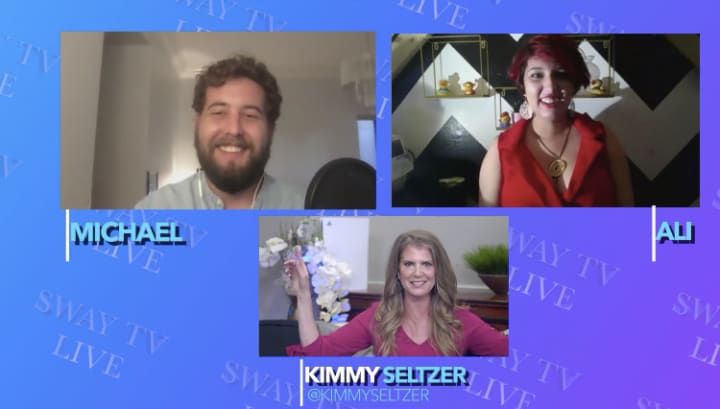 This timely show debuts at a sensitive period as singles are searching for ways to feel better, connect and find love during the pandemic. Some singles may have thought that the pandemic and subsequent quarantines meant shutting down their dating lives. Kimmy said that isn't true; it's still possible to build a relationship using virtual tools.
"I'm seeing people get into successful relationships now more than ever. People are slowing down and taking a look at themselves and what's important to them," she said.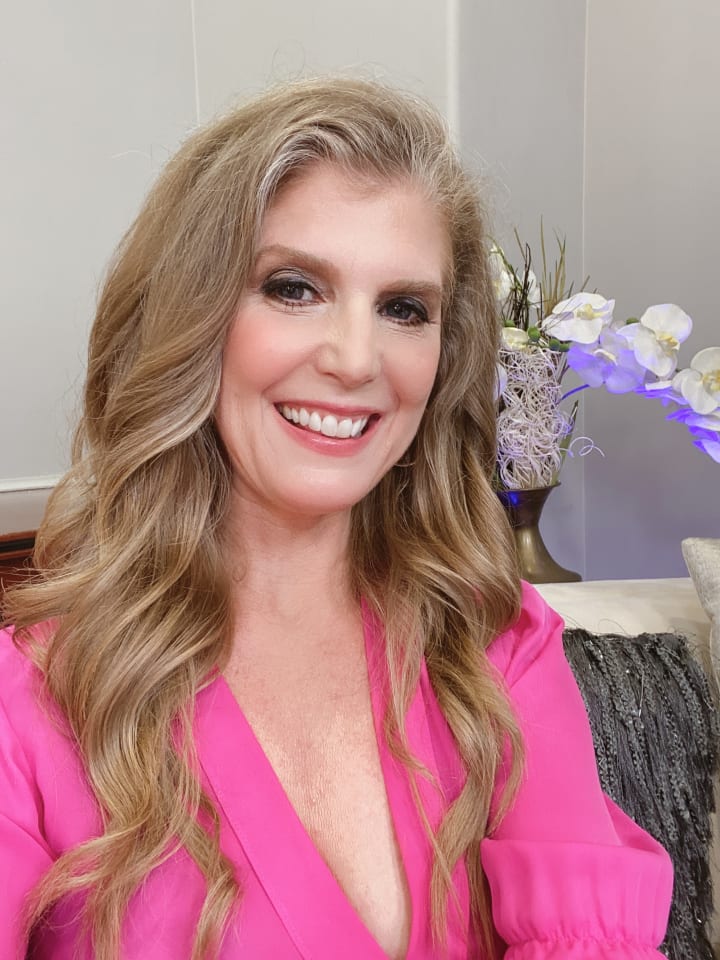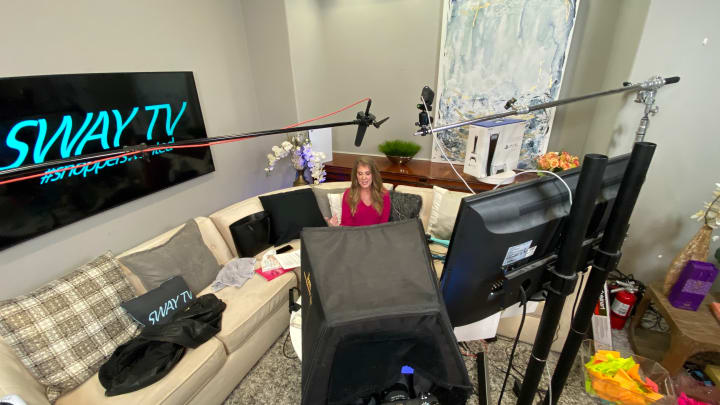 Kimmy's Love Hub show is a fresh way of interacting with the audience to give sound dating advice and all while enjoying shopping. Her lighthearted, down-to-earth and practical approach brings a fun and knowledgeable style to the show. She alternates the production with solo episodes highlighting various topics, interviewing authors and experts, reading questions and answering them with surprising answers and future live coaching sessions. Kimmy's first shows aired on the brinks of Valentine's so the topics fell heavy on self love, friendship and romantic love. Her recent episode showcased the first ever live virtual date with two people she matched for the audience to view, learn and vote on. Kimmy plans on having future shows around themes such as flirting, online dating, Zoom dates, makeover tips and more.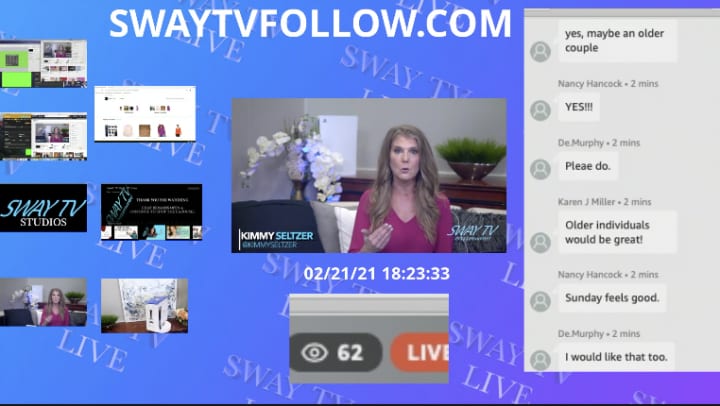 Kimmy's Love Hub and SWAY TV are true pioneers in this space on Amazon Live and have plans to explore more innovative ways to help people find amazing products and of course, love.

Reader insights
Be the first to share your insights about this piece.
Add your insights