Sharing Is Caring
The Little Things About Love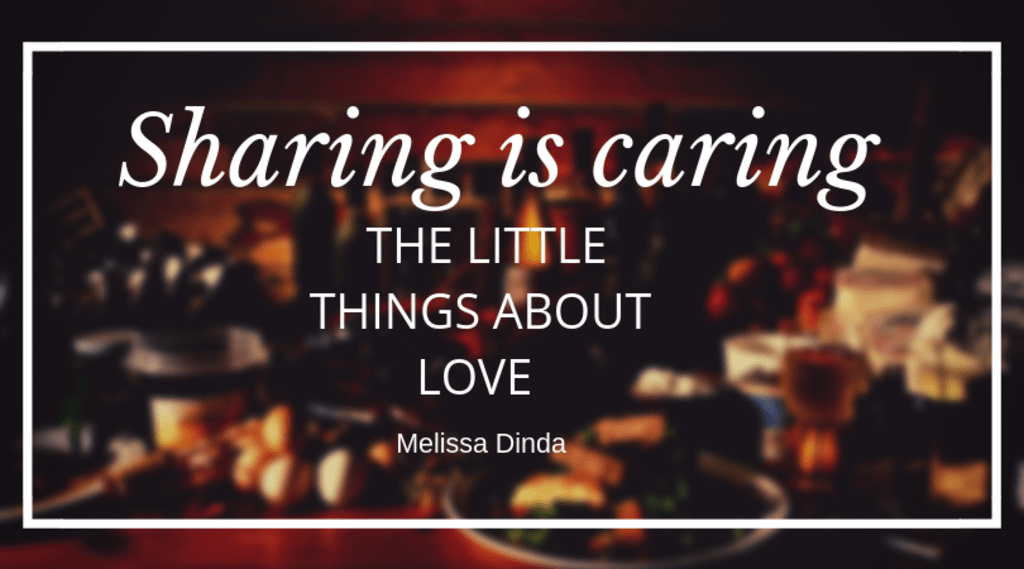 It was a cold evening at the airport and I was sitting across an elderly couple (looked to be in their 60s) in the waiting room. I don't know why I started staring at them, but something called my attention. It was the way she took care of him. She was a tall, skinny, grey-haired, black woman, wearing a pair of high waisted jeans and a sweatshirt. Her figure was classic and charming like the 70s; he was a chubby, tall, grey-haired, white man dressed in formal trousers, square printed long sleeved shirt, and suspenders—a lovely vintage couple.
They were talking to each other, looking in the eyes; I barely see people looking at each other's eyes while talking nowadays because it seems that people are afraid to face each other. The conversations are not common as it was before. After 5 minutes of their conversation, she stood up and left. He kept sitting, looking at her walking away, with fixed eyes on her. He seemed overwhelmed by his loneliness on that place. For a moment I thought that she would not get back, but after a couple minutes, she was back. I saw his eyes sparkling seeing her walk back, so calm smiling brightly to him, carrying a cup of coffee and a small paper bag. It looked like a movie scene in slow motion. I was there staring at them and recording every little detail of that romantic moment.
She stood at his side and opened the bag and took out one donut. She smashed the bag and threw it away, after that, divided that single donut into two pieces and shared it with her beloved husband! My heart melted because I witnessed the real meaning of sharing is caring in the sweetest way possible. The way they were happy together and how little things matter in a big way! Maybe they had not much money to spend buying snacks or beverages in the airport because it is expensive, or maybe they like sharing things together, I don't know. But that moment was mind-blowing to me. They not only look beautiful together, but they are also visibly truly happy together on their own simple way of living. I see couples of our generation posting each and every moment of their relationship as if they need to prove the world their happiness, but this couple is different. They enjoy being the world to each other.
I wanted to stay there looking at them being happy. My heart was happy to feel their good energy and pure romance! Suddenly I started to think about me, about my dear no one, that will be my someone someday—I don't know! I don't know why I still believe in real love after being broken-hearted so many times. I wonder if I had allowed bitterness in my heart, how cold and unhappy my life would be, so I decided to free my heart and move on because one day love will find its way to me and I will be healed and ready to love again as it was my first time. Oh little girl, remember once you said to yourself that life is love and love is powerful! You were just right. Love is powerful. Keep practicing self-love because this is the one that matters the most. But now focus yourself on catching flights, not feelings. You have a world to explore and when your future dear no one arrives, he will have to fly with you and embrace your adventurousness!
I was lost in my thoughts when a loud voice in the speakers announced that it was time to board.
love