Relationships Are Hard
My Encounters With the Boys We Call Men From High School Through College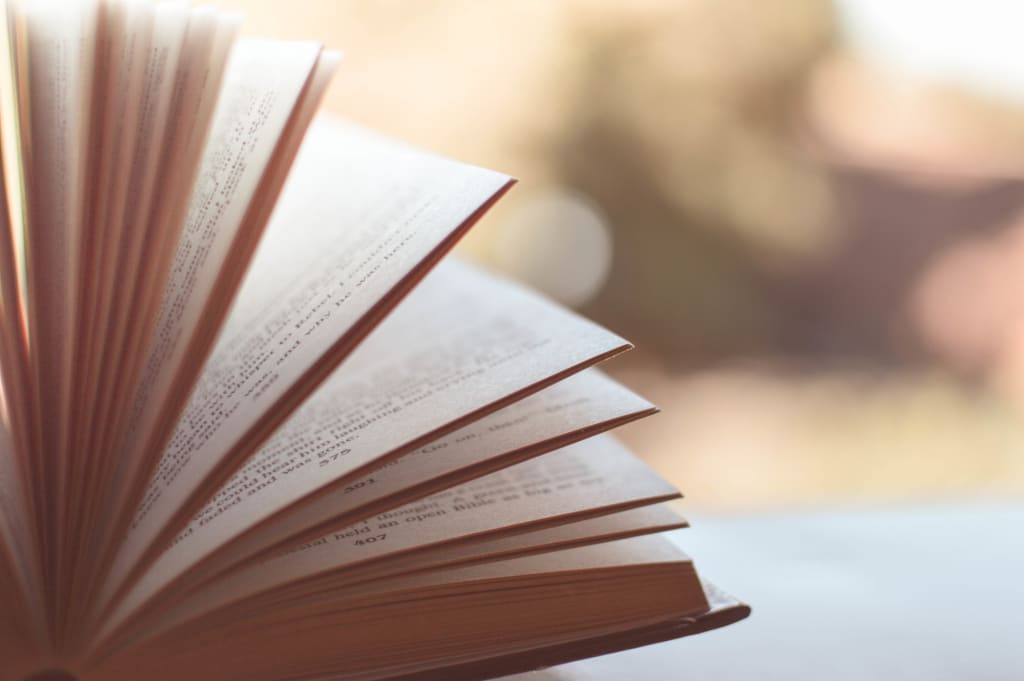 Chapter 1
Hi, I'm Marie. I graduated high school in May of 2014. I am a typical girl that has gone through her fair amount of bull shit. Boys, school, family and most importantly, friends. Mostly boys, but doesn't it always come down to boys? This is my story about how even when life seems like it gets the best of you, you will always come out on the other side looking into the starry sky.
Alright, let's start with senior year of high school. They say senior year is always the most fun, and in my case it was! I had an easy schedule with two partial absences and two teacher's aides. Partial absences meant I could go to school an hour later and leave an hour earlier! And my teachers' aides were in two of my favorites so I never had to do anything. So my days were easy to say the least. I was on the swim team, where I made friends that I still talk to today. It was funny because the other seniors and I never talked. We didn't hate each other or anything like that, we just didn't have anything in common so we stayed away from each other.
My lane, which consisted of Alyssa, a sophomore, Brooke and Morgan, both Juniors, were such a blessing to me. They pushed me to get the times I wanted and were there for me when I was having a bad day. I don't talk to Morgan as much as I want to anymore but I still consider us friends.
I swam on a club team almost 6 years earlier, so I knew what I was doing in the pool. Most of the other girls were just doing it for the extra credit and a letter. But since I had the experience Coach Diane had me help out the girls when I could. I am not the greatest swimmer; I'm telling you that right now. There were other girls, like Miranda and Olivia, they had both qualified for state the year before. But I helped out where I could, mostly just the girls in my lane.
But we swam and had a great season with almost no drama within the team! We went to leagues and finished second, against County. Which made us all angry because if there had been just a little bit more structure in putting girls in the right races, we would've won.
So, at Leagues, I met Caleb. He and I went to elementary school together and I had always had a huge crush on him. He was adorable, smart, and had common sense at the time, which I thought was amazing and I tried to snatch him up right there. We exchanged numbers and then starting catching up right away. I fell for him again.
He went to Centennial; I went to Pueblo West. I asked him to my Senior prom. We were really good friends at the time so I figured why not? He looked amazing in a suit. I had a mint green dress to match his tie. I was taller than him in my heels. It was all okay because we had so much fun, until we actually got to prom. We sat down and he immediately got up and left. I think he had a phone call, I never asked. He came back and we talked with our group for a while and watched the King, Queen, Prince, and Princess get crowned. Then all the dancing started. I hate dancing but we went and did the electric slide and all the ones we've done since kindergarten. He started out the dance but didn't finish and went back to the table.
Then when the only slow song came on, and I actually wanted to dance with him, I look around for him and he's nowhere to be found. I looked toward the door to the ballroom and all I could see was his back as he walked out, his phone to his ear. I was so sad because I wanted him to want to dance with me. I looked at Anna, my best friend since 3rd grade, and she just hugged me because she knew how much I wanted him.
When he came back we were all at the table and ready to leave. Our limo was waiting outside. We went back to my house and changed for After Prom. It was at CSU-Pueblo, the college on the north side of town. We were in the big recreation building so we had a lot to do. And by a lot to do, I mean me and Anna sat and watched our dates play basketball. Fun stuff right there.
They got bored pretty fast and then we went to eat Sonic. Caleb ate like three full grown men. It was pretty gross, but kind of impressive. We went back to my house and watched Frozen. You'd think he would show interest, like sit next to me or something… Nothing. He sat on the floor and didn't really say anything the rest of the night.
Everyone left around 1 AM. He gave me the biggest hug. That was the thing about Caleb, he gave the most amazing hugs, they were always warm, and he squeezed so tight that it made you feel protected. And he smelled so good, a cross between spice and smooth.
He and I talked a little more in the last month of school. I tried to bring him out of himself, and start a relationship with him. But one night he started being cold towards me. I was happy and excited because it was my senior night and I was talking about it to him, over text. I can't even remember how we got on the topic but I remember him saying that he had a cold heart. I told him I knew for a fact that he didn't and he basically told me that I didn't know anything about him.
I got real with him very fast and asked him if he wanted something or if he was going to keep treating me like shit. He said he didn't want anything. So I stopped talking to him entirely. He stopped texting me too. That one hurt me. He would be cute and adorable for a while and then it's like he would turn off. He would either be cold toward me, short texts, or would completely ignore me for days.
So I nipped that one and moved on. I went on and graduated the next weekend. He called me and I ignored it; he left me a message. It said he couldn't come to my graduation party because of family and work stuff. It could've been completely true but I didn't think it was. Just by the tone of his voice I could tell he was lying. That was the last I heard from him.
But my graduation was the best thing in my life. My godmother surprised me a few days before graduation. I was working at the lake and my grandma and aunt told me they had to drop something off for my mom and they were in the neighborhood. So they came and I walked out to meet them and Claire jumped out of the back seat and ran up to hug me. I thought that was the best thing that could happen to me that week. I was sad because my brother, Eric, was just about to deploy and he was in training so he couldn't come.
My parents were away for the weekend, so it was just me and Claire. But when they came back we got all ready for the party, so we were super busy! Putting collages together, making enough food for everyone that was supposed to come. The night before my graduation, Mom and Claire were trying to get me to go get ice cream with them and I just wanted to stay home, my stomach was upset. I hadn't been eating very well lately.
But they got me out of the house and my mom had told me my dad was going to be late, he was having car trouble. Didn't think anything of it… Until we got to Angelo's and my dad's truck was there. I was freaking out because I thought my mom was going to have a fit she was acting so mad. So I just stuck with Claire as we walked in. I walked in and turned left and my big brother was sitting at one of the tables with my dad. I ran over and wrapped my arms around his shoulders! I almost started crying because I was so happy that he could make it.
He asked me if I was okay and I said yes, and then he said, "turn around." So I did and my other brother Miguel was walking up to me! He isn't really my brother but he lived with us while Eric was in high school. Miguel is from Portugal and he was our foreign exchange student for their senior year. But he came walking up to me and I gave him a huge hug too, I was so surprised and happy that they could come for my graduation. I looked at my brother and he said, "Do you think I'd really miss your graduation, sis?" And I guess I didn't, but he had an obligation to the military and I knew that always come first. So it was totally unexpected and the best thing that could've ever happened to me.
And to add onto that, Eric wore his whites to the ceremony. He was the only one wearing all white so I found them automatically when we all walked out to take our seats. I wore a pale dress with burgundy flowers on it. It was strapless, and had lace on the top, short in the front and long in the back. I had matching wedges that were almost 5 inches that I was afraid to walk in. And my mom let me wear her Ni'ihau Shell necklace and matching earrings. They matched my dress so well!
I walked across that stage and tried not to fall. My principal, Mrs. Nogare, turned to shake my hand and whispered, "so poised," and we took the picture and she wished me luck. It made me feel even better, because I never really had a relationship with her but apparently she knew me.
I cut my hair my junior year and when I did, I got a bunch of comments, good and bad. But a friend of mine worked in the office and told me I was the talk of the office a few times. The teachers said that my hair looked amazing. There were a few that didn't know my name until after I cut my hair off.
But back to graduation. So after we graduated there was a party out at the Motor sports park where everyone would have bonfires and drink. Illegal, but so much fun, and the cops only ever busted us once. But me and Anna went out there to check it out. We stayed for a little bit and then decided to go home. People were starting to bring drugs and we were never into that.
After graduation, friends went on trips and had the summer of their lives. I worked at the state park and saved money. It was boring, but I had my few close friends that stayed for college like I did. I was involved with a guy that summer.
His name was Gino. He was my first kiss. He sold me my Honda that I got the year before. Gino was 20 and I was 18. He fell for me but I didn't fall for him. It ended pretty badly but looking back on it I only remember the good times. We started talking about a year after we split, and we're actually very good friends now. We have the same taste in music so we always send each other songs to listen to.
I started college that August and this started my affair with the one I thought would be my last. I didn't know it at the time, but he would turn out to be just like the rest.