#RelationshipGoals
Changing For the Better: "Starting After New Years"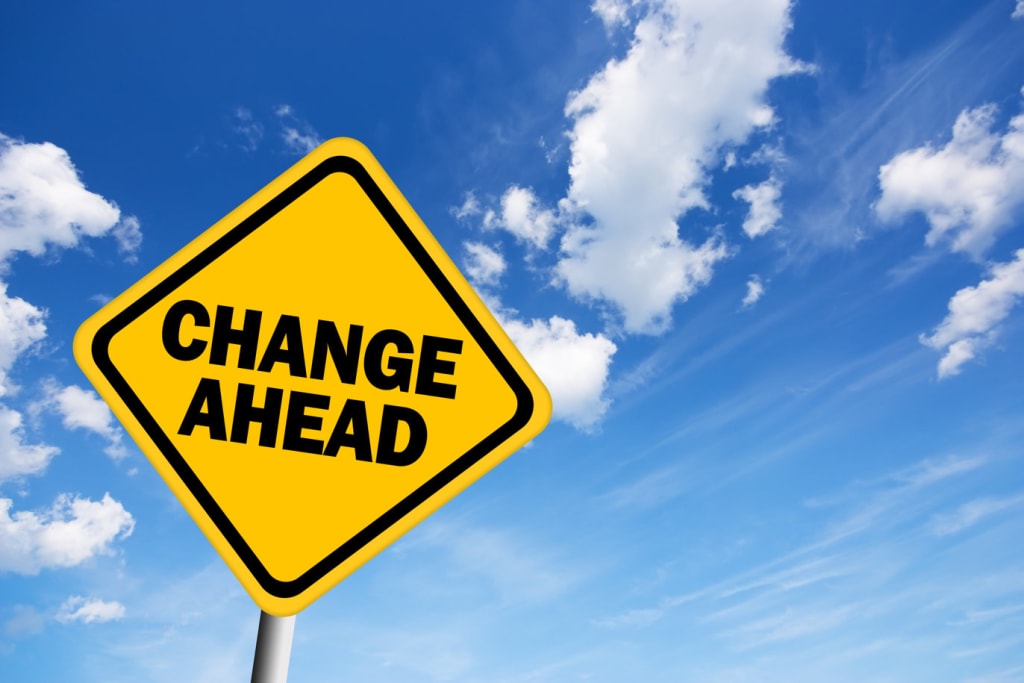 There is no better feeling then to have the intention of conquering the new year with new love, new promises, and new friendships. Whether it's starting back at the gym, swearing off sodas, getting that job promotion, or leaving the past and bad juju vibes in the dust- we all intend to keep our promise to ourselves of "new year, new me". Sometimes, to prevail in such tasks, we as humans are required to do something scary- maybe even CRAZY; which of course is to accept and overcome change. Yet, every year, it seems like many people refrain from even combing the intentions of their "newly polished" but old and worn out bucket list because it requires a little more effort then they're comfortable putting forth; making "new year, new me" the ghost of Christmas past.
Relationships, for example, are one of the most important but MUCH needed change of any given year. Whether that be someone's relationship with food, a relationship with oneself, or a relationship with a significant other- bad relationships (of course, if someone lets them) tend to follow someone around months, or even years after their "promise to change it January 1st".
Those wanting to find new crowds, new lovers, or new experiences in 2018, should really utilize some of the blessings that come with technology (well, to an extent). Bumble, Tinder, SKOUT, MeetUp, and other apps are easily accessible to those in today's society- which costs only a combination of an open mind and time. For those wanting to know if it's worth it, just get out there and try doing something that almost seems taboo- like a blind date. Even the worst of blind dates can turn into hilarious future stories, and the best of blind dates can lead to new development, growth, or love; either way, it's a "win, win" situation over staying in an unhappy relationship, especially those types of relationships that people keep telling themselves they're going to "fix"; over half the time, dropping that unhealthy relationship IS the fix. People seem to keep getting wrapped up in others and the world around them- and not in themselves anymore. So, could this be the reason a lot of their #goals are not getting accomplished? For example, is it actually mentally easier to "save feelings" and stick with an unhappy relationship then it is to be kind and honest? Sure, the change from "unhealthy" to "happy" can be hard at first, but in the long run- it seems to always be worth it.
I don't believe that we must be selfish and rude about things to be more content with oneself- but I do think that what we must do to improve this year, and many upcoming years, will have a lot to do with how well people work on themselves and their #goals. Don't just Instagram like, Facebook post, creep, or Tweet about what you "want to do"- get out there, make a schedule, game-plan, or time frame to get it done. Other than using your phone to track things like your weight loss plans, daily steps, to keep contact, and other simple daily uses- put down your phone more this year; after all, you can't see the forest for the trees. Spend more time with family, pay for a stranger's food, be more patient, have more acceptance, stop being as serious, and don't let bad things on the news OR bad relationships take this year over.
Let's all promise ourselves (as one big happy family), that during this new mentally fresh period, we'll drop at least one unhealthy relationship, and pick up something new in place of our old addictions. Go ahead, write yours down. Let's finally stick with what our hearts are telling us, instead of letting our brains cloud our judgement. Leave who you've been wanting to leave, try the new things that you've been wanting to try, and make yourself proud this year. Don't find yourself sitting in front of the new year's countdown at the end of 2018, telling yourself once again that you'll do in 2019 things you could have already done.