Queero
an ode to LGBTQAI+ allies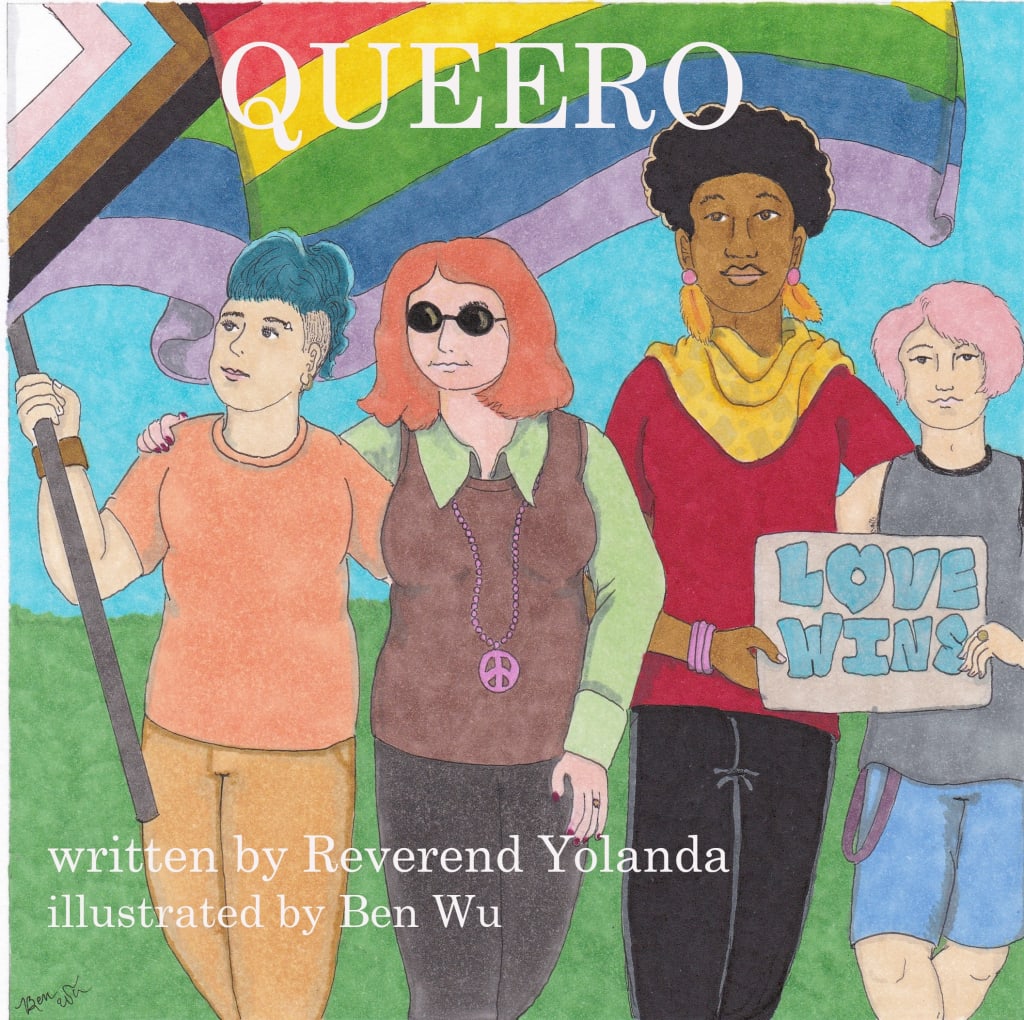 from the cd YolandaNanda www.YolandaNanda.net
Queero is the story of a childhood friend who became my ally starting in 4th grade, and is still an amazing friend who lives in my hometown impacting the community for the better. Queero and her family helped me see my self worth when most of the people around me were behaving like bullies. Queero - an Ode to LGBTQAI+ Allies!
I was born and raised "as a boy" in Muscle Shoals Alabama during the 60s. I was an unusual and artistic "boy" and did not fit in with those around me. My parents and brother did not understand me or even try to understand me. I felt truly alone in my own home.
When I was in the 4th grade, I began to realize just exactly how different I was from the other children around me. By this time I knew I wasn't a boy, but I also knew I wasn't exactly a girl. I loved "girl things" much more than I liked "boy things".... However....I felt like I was someone in-between the two.
I was an avid reader, and in 4th grade I read a Time Magazine article titled Homosexuality In America. Although it didn't describe the diversity in LGBTQAI community in words that we use today, it did describe different kinds of bars and people who came to those bars in NYC and San Francisco. The article used the word "homosexual" to describe all of the LGBTQAI experience. I decided that the word described me too. It was the only word I had ever seen that resonated with me in that way. So I took the article to school for show and tell. I proudly declared that I was a homosexual. I was sent to the principal's office and my parents were called. A plan was devised by the principal of the school (who was my most ardent bully) to "make me a man". My parents were encouraged to follow this new plan, and they did. They took me home and made me throw out any toy, doll, book, etc that was "girly". I was then told that I must play with boy things and take part in sports activities (which I loathed). From that point on, I was the target of greater ridicule at my school. The principal called me "sissy", therefore making it ok for others to bully me.
At this very time, I met a girl in my neighborhood who was a grade ahead of me. She took me on as her friend and introduced me to her parents who were liberal minded and had traveled the world. She and I became very close. We decided that we were witches and started "The Witch Club". We began to check out books from the library that had anything to do with Witchcraft. We also were addicted to the TV show Bewitched and decided that we would use our powers for good.
The other kids at school started calling my new friend "Queero". She took it in stride and never wavered from our friendship. I became stronger because of her and her family. I learned to value myself. I also learned that people who bully others hate themselves first. I learned how to create boundaries and how to have compassion.
I am proud to release QUEERO- The Video and Storybook- a musical storybook adventure for all ages. Song by Rev. Yolanda and artwork by Ben Wu. Available as a PDF download or a hard copy storybook by clicking here: www.YolandaNanda.net
Music in this video
Song: Queero (Kali Mantra)
Artist: Rev. Yolanda
Album: YolandaNanda
Licensed to YouTube by
CD Baby (on behalf of Bearded Lady Productions LLC)