Psyched
Psychic Txt: My Free Phone App Psychic Reading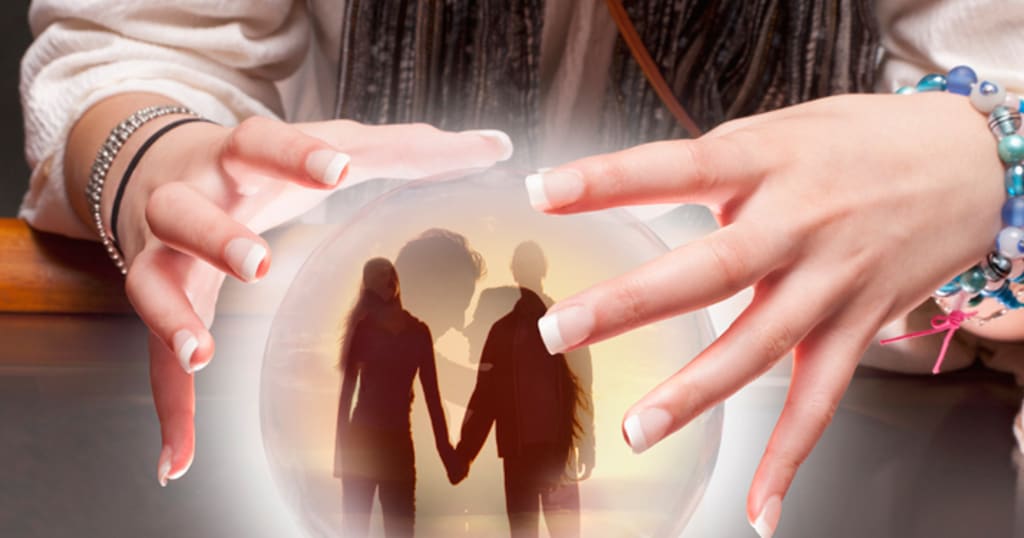 2017 was a year of change in my life. I completed a post-graduate degree, I ended a toxic relationship, I got a new job, I got a new place and a new roommate, and I figured out a lot about who I am and who I want to be.
When my relationship ended in May—three days into my new job starting, I itched to get out and start dating again. I knew this was a fresh start for me and I hoped to find someone who was as passionate about me as I was about them (something that was lacking in the previous relationship). I jumped two feet in to dating apps and within weeks was seeing someone I like to refer to as "Dick Pic." From his name, you can probably guess this wasn't the fiery, passionate relationship I was looking for.
It was far from it.
Within 5 months I had seen four different people, none of which who ignited any sort of flame within me, nor did I in them. My dating life had turned into stale, stagnant, surface relationships and I started losing hope. Would I ever find that passion I hoped for? It's not that I expected it to immediately sweep me off my feet. As Carry Bradshaw put it, I tried on the pants to see if they fit.
They didn't.
One day, I was scrolling through Instagram and an annoying advertisement popped up suggesting I download an app that provides free psychic readings. I've never been to a psychic and I honestly don't even know if these are real people giving advice or a product of an algorithm. It suggests you choose a psychic (based on their image and profile information) that resonates with you. Then you can ask one free question and they will provide you with advice. After that, it charges you $$$ per question. I chose a psychic that kind of looked like a professor I had in university who taught a Religion course about Cults. I told the psychic (Lisa) about my lack of meaningful relationships and asked her if I'm in the wrong city, maybe I should plan to move and then I'd meet people more on my wavelength? Within a few hours, I received Lisa's reply:
"Hi good afternoon. The reason you're having meaningless relationships is because you have not met your soulmate yet. You do not need to make a move as of now. I do see him over the next year to right now you need to stay where you're at. But the soulmate is coming it will be next year around March or April. So do not worry love is right around the corner."
Despite Lisa's typos and the fact I don't believe in soulmates, there are so many people in the world that could be right for each other with the right circumstances. Lisa gave me hope.
Even if Lisa is a robot.
2018 has started and I know this year is going to bring even more change than last. I'm still single and dating, but not like I was before. Instead of trying the pants on by shoving both legs in right away, I'm bunching up the pant leg and slipping it over one foot at a time.
I'm not drinking and partying this month like I had been, I'm motivated to build a reputation at work, I'm eating healthier and working out more, and I'm taking time to read, write, and play music.
I don't know if I'll meet anyone new in March or April and maybe if I don't I'll be greatly disappointed. For now, I'm focusing more on my head, my heart, and my body, so that when the time comes around I'll be ready.
Reader insights
Be the first to share your insights about this piece.
Add your insights