Pocket Treasures
Second Place in Create Your Happiness Challenge
Capturing Transformational Moments of Play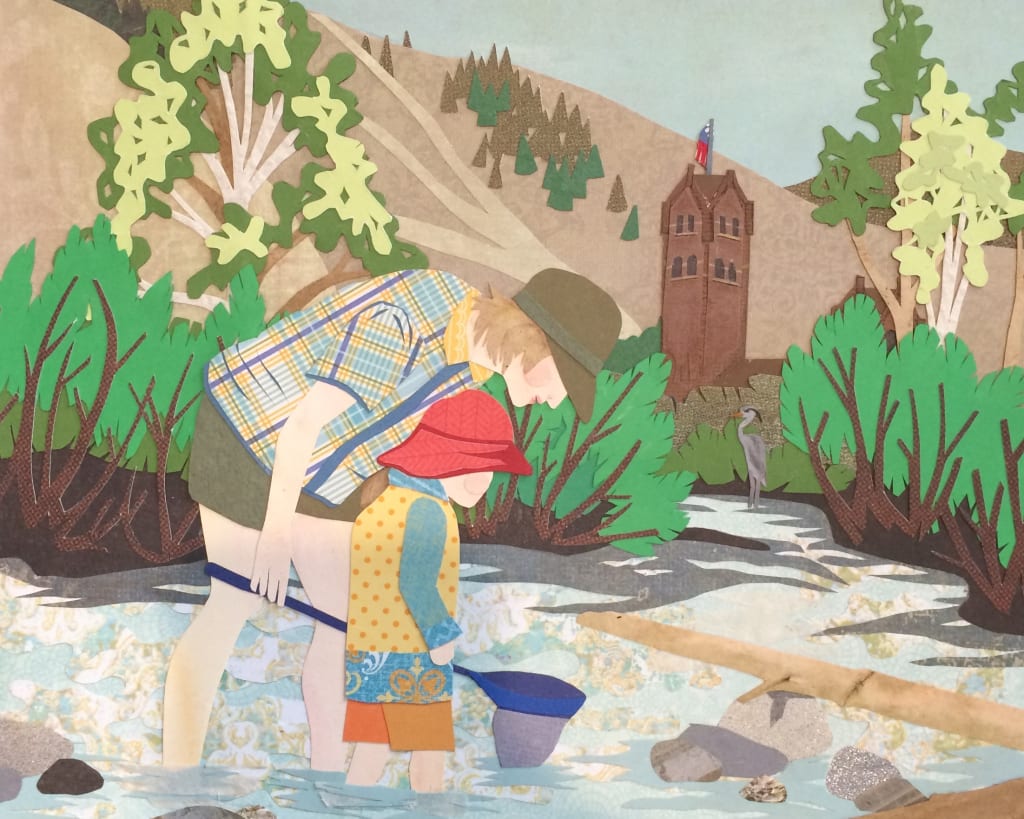 In the Middle of Town (Papercut in process)
My hands stay busy so my mind can focus. My laptop is set up on a cookie cooling rack, elevated above the surface of the desk which is covered in papers. My notebook is off to the side with bulleted notes capturing the highlights and questions that still remain after eight hours of back to back zoom meetings. The kids have finished another day of distance learning and escaped outside. I need to clean the remnants of lunch from the kitchen counter so I can start dinner. I scoot my chair across the floor which is covered in paper scrap confetti. Every surface is deconstructed paper piles.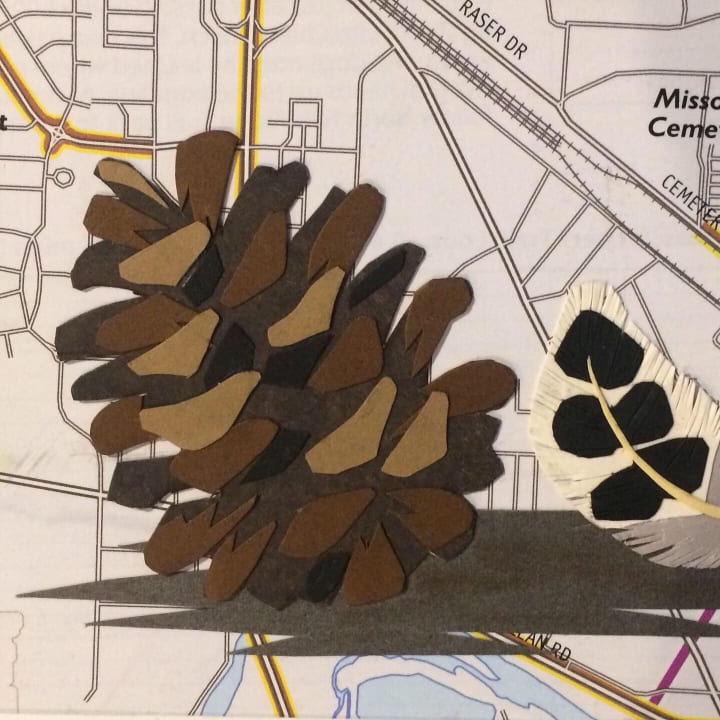 I made a Ponderosa pinecone and a Flicker feather. They join a marble, a grouping of rocks, river glass and turquoise bead. These are the pockets treasures that I have learned to inspect clothing for, before I toss them into the washer.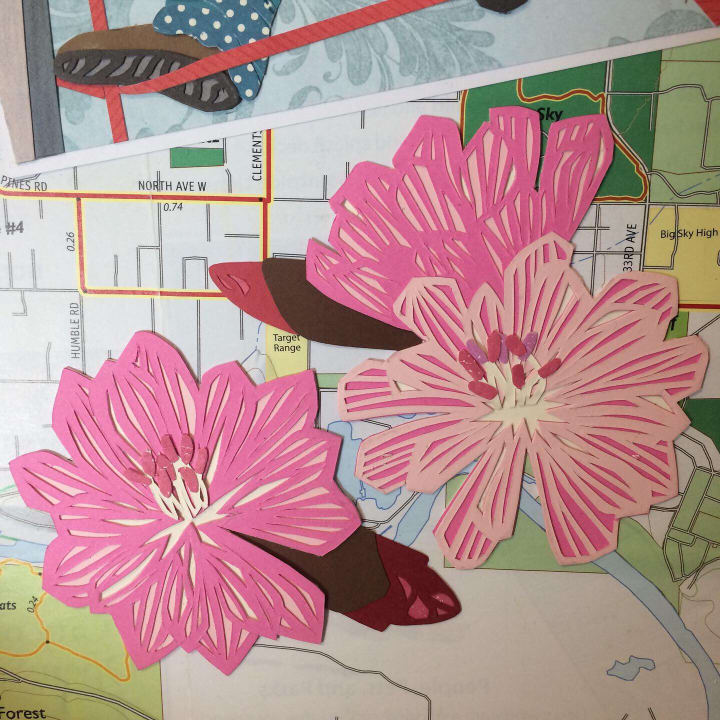 I cut a cluster of Bitterroot flowers. They are bright and pink. Every June they cover the hilltops on the edge of my neighborhood. We walk up to witness the bloom year after year and now is the perfect time to see them. "Tomorrow", I think, "We will all walk up there together".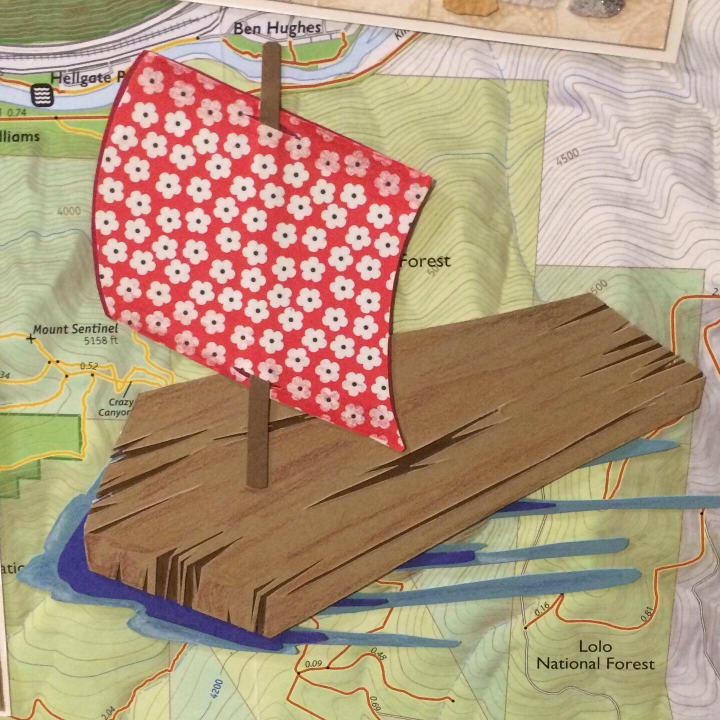 I glue down a boat. It is reminiscent of the scrap lumber boats the kids and I made with friends when we were all younger. We cut, hammered, attached sails and let them drift away with the current of the stream. The kids chased them, caught them, set them free again.
I am working on a mural for the Missoula Parks and Recreation Department. For months I have been trying to capture the moment of being completely absorbed in play. I have been seeking the instance in which we completely lose ourselves, and yet simultaneously discover joy, learn our passions, and realize our potential. These are the moments that seem so important to developing an understanding of both the world and of ourselves.
The kids and I bike around town. We watch frogs spawn and eggs turn to into tadpoles. We throw a Frisbee. I send the kids down the street to play with friends on the playground. I sneak out for walks alone.
During countless zoom meetings, early mornings, and late nights I make one cut after the other. My attempt to describe play takes form.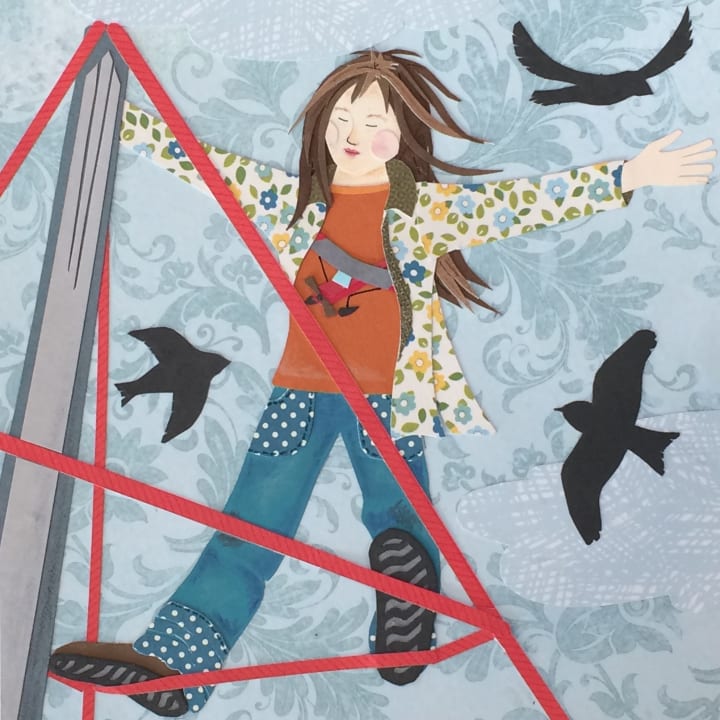 A girl is at the top of a playground climber. The air is just chilly enough for a light jacket. The wind is blowing through her hair, and with her arms outreached, she dreams of flying.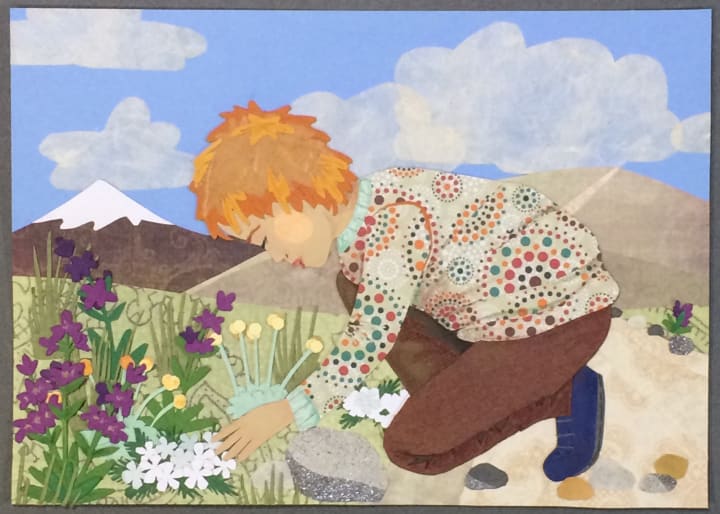 A boy is enraptured by the Missoula Phlox, the Fuzzy Penstemon, and the Cushion Buckwheat growing between bunch grasses. There is a whole universe at his feet.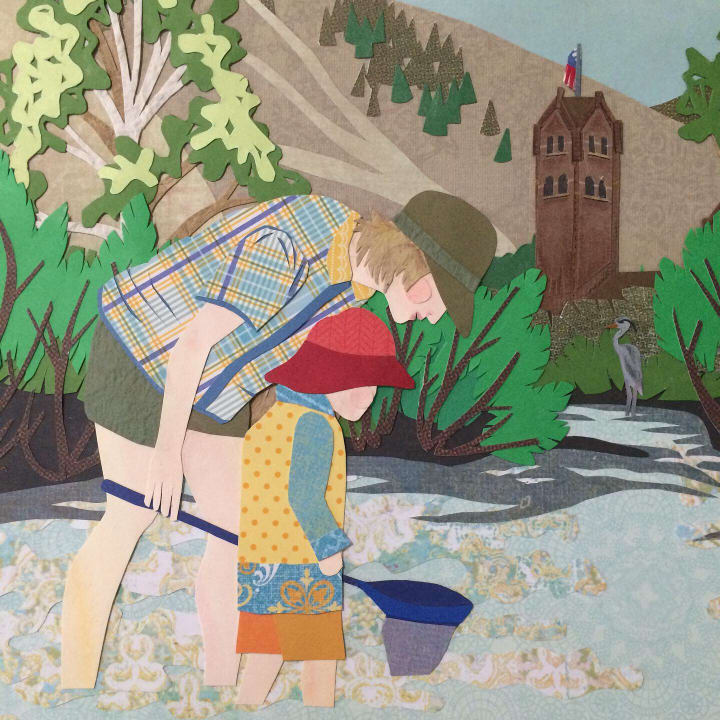 A mother and her child exploring the cool of the river on a hot summer day. For a while, they are transported from the hustle and bustle of the city, while still in the middle of town.
These are places that are almost a routine parts of our lives. We have visited them many times. By the time I cut, construct, and glue each figure into their place in this familiar space, their story parallels mine. I feel a strange affection for each of them. I wonder at the moment, the experience, who they would be and would become if they were real. I lose myself completely. I experience my day to day from new perspective. I feel joy. I feel gratitude those who support my potential and form my community. I fall in love just a little more with the place I call home.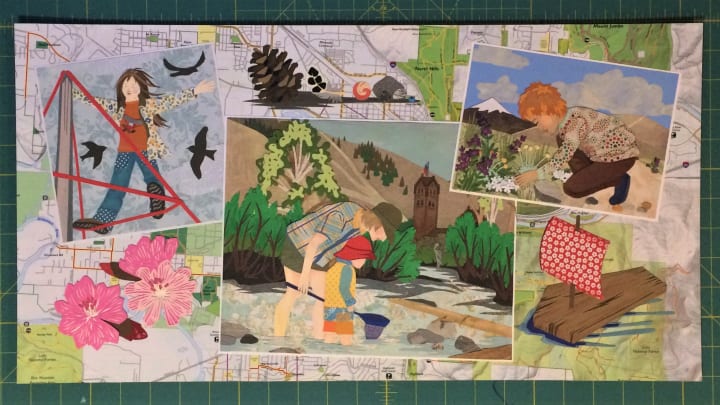 I put away my scissors, round up the glue sticks, snap shut the laptop. I clean the kitchen, make dinner, plant seeds, and weed the garden. My to-do list is longer than it was when I started. I stay up too late. I wake up too early. Every day is full and everyday we play.
Thank you for reading! If you enjoyed this story, please consider dropping it a heart, sharing, or reading this vocal story: Permission

If you'd like to keep up with my art, urban homestead or family adventures, check out my Instagram account: @sticksnstonesworkshop.