PALOMA
Lips prints on the glass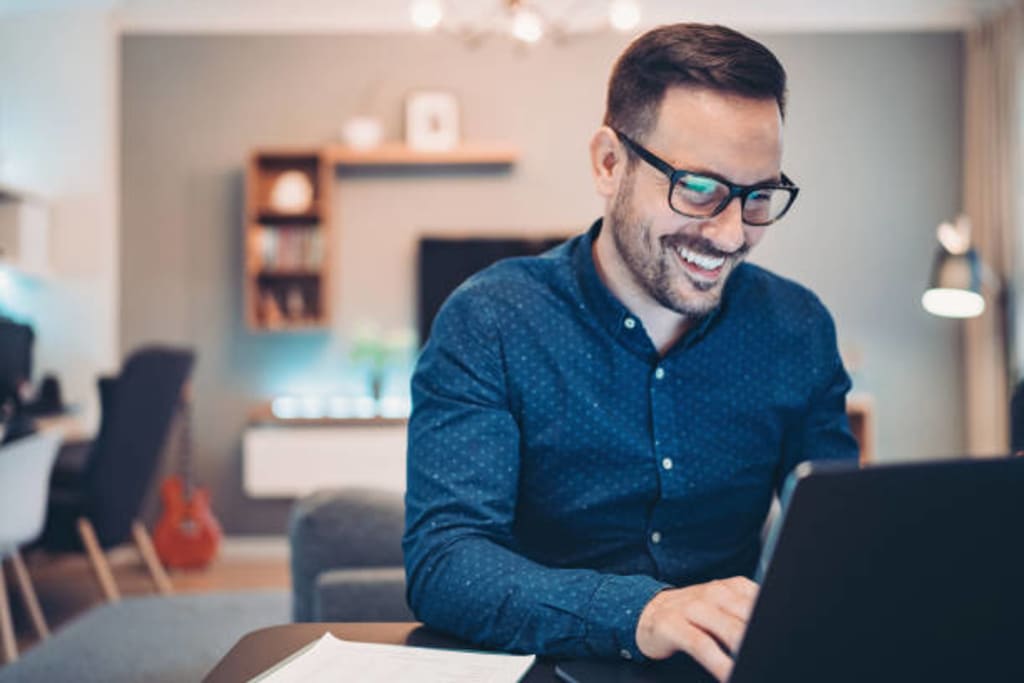 I love searching online for people looking for friends. It is really funny.
-Oh! what a beautiful woman, would she really be like she looks in the picture?
Ring....ring......-hello?
-Paloma? my name is John, I am captivated with your smile in that picture, are you as beautiful as you look on it?
-That's what they say. How old are you John?
-I am 40, and you?
-I'm 35, 35 Aprils.
-Tell me something Paloma, did you consider meeting me for a glass of wine?
-John, usually I am not accepting invitations for people I do not know but incredibly, I feel you are a good person.
-any place in particular Paloma?
-I love River View Restaurant, has you been there?
-of course, who in town do not know that place? 8:00 pm tonight?
-Sure John, 8:00 pm tonight!
-What do you like to drink Paloma?
-I love Merlot!
-Any brand in particular?
-The best, the best that you get!
-Waiter, bring me a bottle of the best Merlot you have, please.
-sure sir, in a minute!
-Do you like to test it?
-Perfect! it is really good, thank you!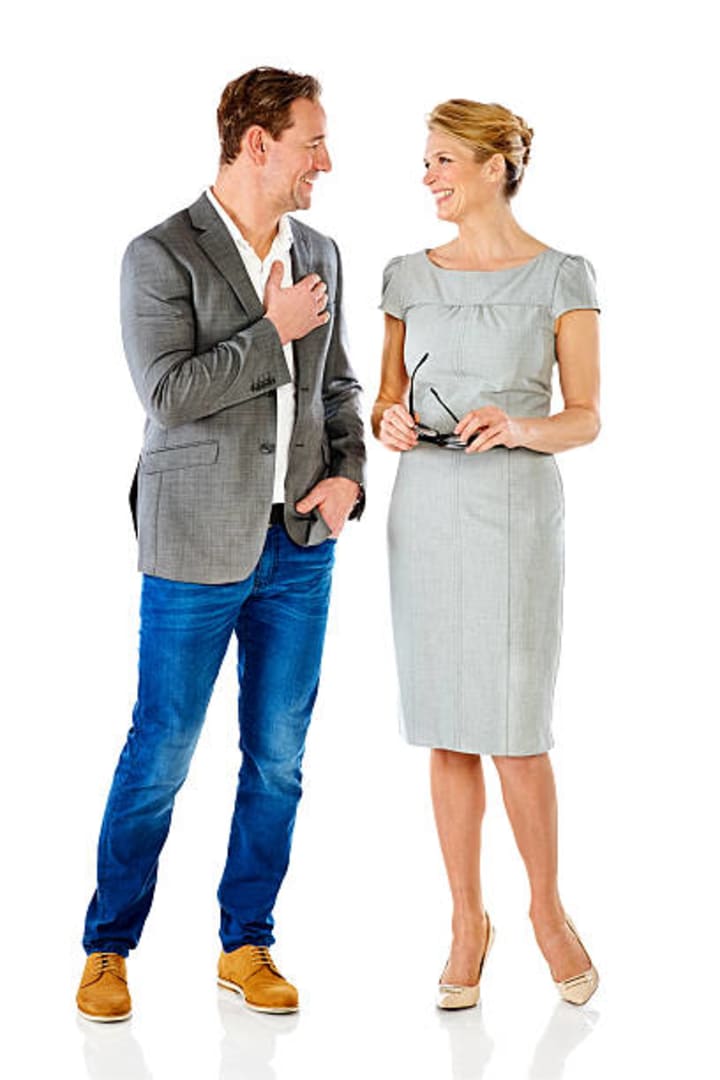 -Paloma?
-John?
-Paloma, you are more beautiful than I imagined, much more than on the picture on the Internet.
-do not exaggerate, do not exaggerate, John. Can I seat down?
_I am sorry, I am sorry, your beauty let me dumb and I forgot to invite you to the table, forgive me.
-What can you tell me about yourself, John?
-I am an engineer and I work for Smith constructions, and you?
-I am a Lawyer and I work for Johnson and Johnson Law.
-Paloma, I have a good question for you. What you dislike more from men? What do you spect from me, for example?
-I do not meet married men, and I hate liars!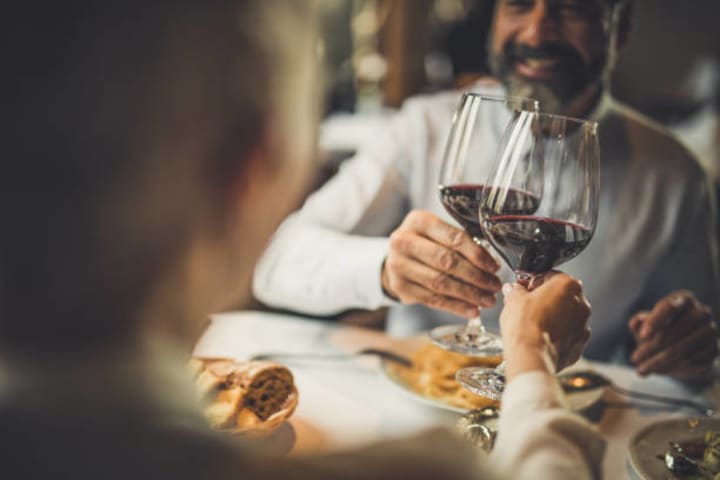 -Paloma, I am glad that I meet your requierements. I am single and I never tell a lie.
-hope so John, I hope so.
Looking at her, John says. -Lets celebrate for the begining of our friendship, cheers!
-Cheers
-Look at your glass of wine Paloma, the print of your lips will be our first date's logo.
The conversation is interrupted by a person approaching. -Jhon?
-he...he...hello Albert, what are you doing here?
-what do you think? It's a restaurant, can you believe I came to eat? Would you introduce me to your pretty friend?
-Oh yes sure......Albert, she is Paloma, Paloma, he is my friend Albert.
-friend,? no Paloma, I am not his friend, I am his brother-in-law. John is married to my sister, and they have three children.
-What do you say?.....Yes?.....The single and honest man is married?....Thank you Albert, thank you. You were the angel that God sent me to protect me from this project of "Casanova." Good night, do not call me anymore. -she suddenly left screaming, -all men are the same, all are the same!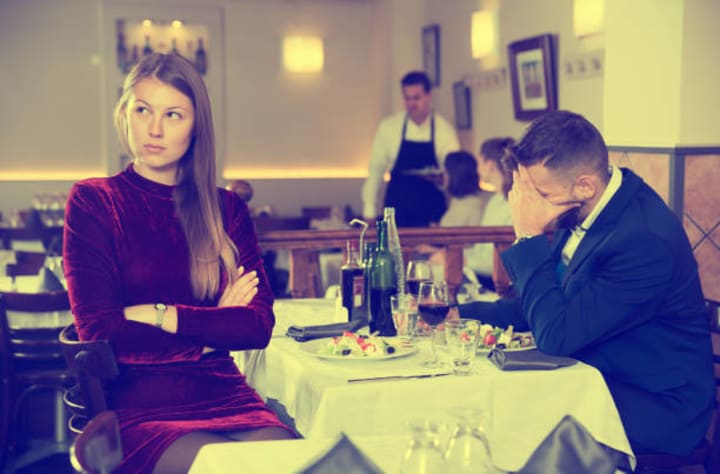 -How did you this to me, Albert?
-Look, John! better tell me how could you do this to my sister, she does not deserve it.
-Please Albert, don't tell her anything
-Of course not, I won't tell her nothinG that makes her suffer, but you have to promise me that this will not happen again.
-I promise you, I promise you. It won't happen again.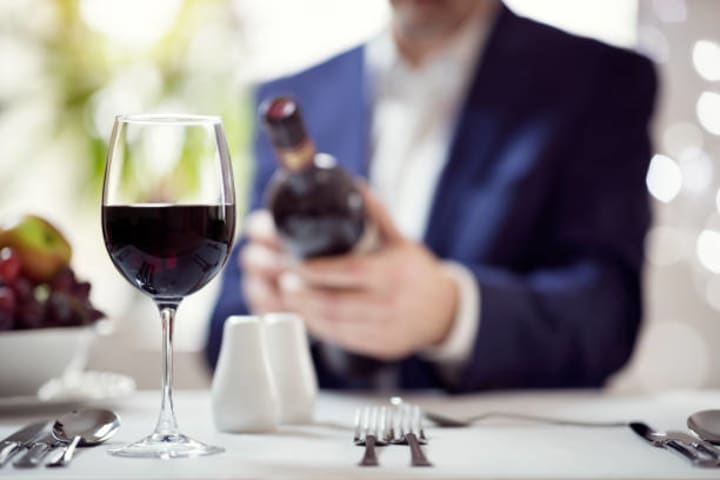 -Incredible!....incredible! Just 15 minutes ago I was in front of an Angel. I almost got it! I was imagining taking her into my arms and kissing her passionately. And now I am along, in front of an empty glass of wine, an empty glass with her lips printed on it.
Author: Raul Cabral
Images courtesy of STOCK BY GUETTY IMAGES.
Reader insights
Be the first to share your insights about this piece.
Add your insights