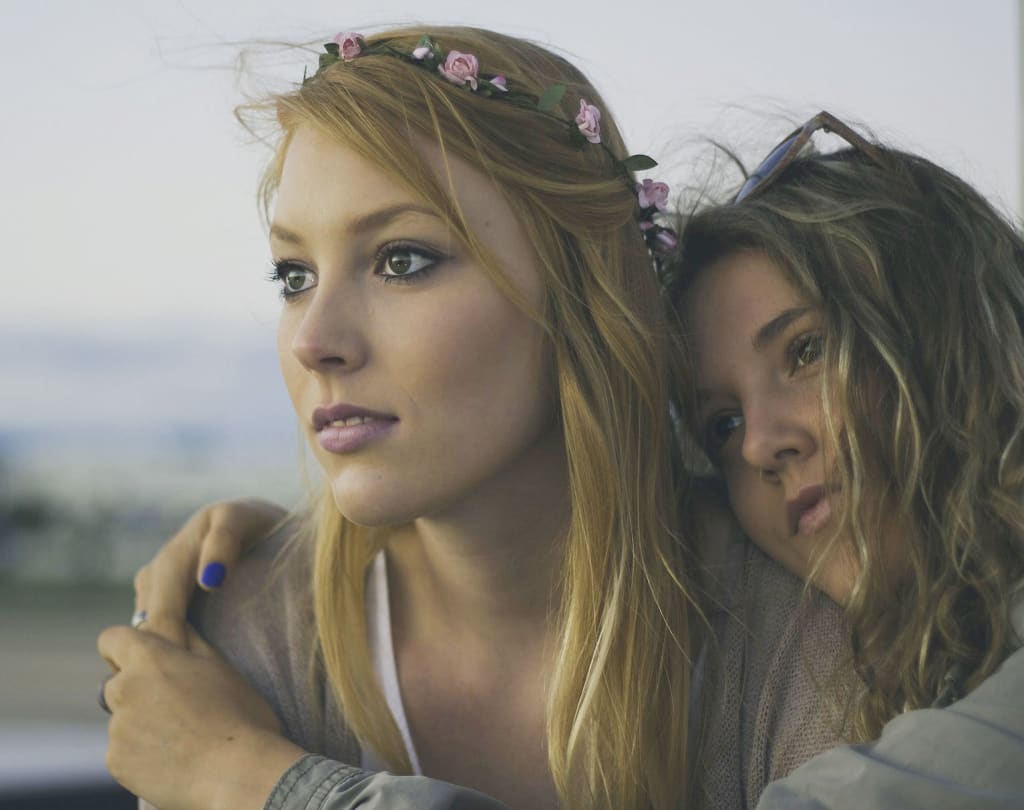 My name is Olivia, and this is my story.
I never met my mother, she left as soon as she gave birth to me, and I was raised by my father who never missed a day, reminding me how hard it was for him to be a single parent, and how grateful I should be he didn't give me away. My only consolation was writing, and Grace. Grace came to my school in the fifth grade and since then we were inseparable. She was an only child as well and her family environment wasn't easy either; we both knew we had our problems, but with one another it felt like we could overcome everything.
As time was passing by, Grace and I grew closer; it was a warm feeling we both shared that was blooming beautifully like an ageless flower. On my birthday on the 19th of June, we spent nearly two hours at the local chocolate shop, our favourite place. Then, we ran to the top of a small hill near my place and sat side by side, admiring the almost full moon and the mesmerizing starry sky. I laid my head on her shoulder and sighed.
"I wish I didn't have to go back home," I said full of sadness. She smiled at me and handed me a beautifully wrapped gift box.
"Open it!" She cheerfully said, sparkling with excitement.
"Aww, you didn't have to do that!" I said knowing that she like me was getting so little pocket money each week to barely afford a few low price snacks for school. Full of anticipation I unwrapped the package and in my hands was the most beautiful black leather notebook. It was quite thick and wonderfully made.
"Thank you, it is so beautiful I love it!"
"This isn't just a notebook, it is a wish granter! We are going to be writing all our plans and wishes and the biggest one is gonna be that you and I will write a story and we will join a writing competition! We will win and with the prize, no matter how big or small, will manage to leave and go to America together!"
She was so excited and confident. I was a dreamer but never bold enough; she was the courageous one. Her ginger hair was dancing in the rhythm of the soft winter wind; her eyes, bright like the moon, illuminated my heart, which was beating so fast it silenced my thoughts, and I couldn't possibly prevent the pure enjoyment I felt throughout my body at the sight of her. I could sense she felt the same way. She came even closer and touched my face. Tenderly, her beautiful fingers dived into my messy hair; she was so close her hot breath warmed my lips. My heart was beating even faster, telling me to yield, and so I did, I let my lips meet hers; we kissed, for the very first time.
"No, that is not right," I said and moved slowly back. We stayed silent for a moment, and then she almost whispered:
"Why?"
"My father would NEVER allow it, he will say it is not normal..."
"Then let's make sure your father won't find out! Besides, we will not share this with anyone else. Only our little black book will know!"
She seemed so certain and carefree, and maybe she was right; after all feelings can bond and match together like forbidden spicy ingredients for a fiery magic spell. For six whole months we were sharing our little black notebook, and we were writing all sorts of things, wishes and plans, ideas and secret desires to keep ourselves motivated. Little did we know that our joyful days would soon end so brutally.
Winter came, and I caught a terrible cold. It was so bad I couldn't go to school and I spent that day at home. When I woke up the next morning, I noticed a plate with cold soup on my bedside table. I figured that my father came and left it there last evening but I fell into a deep sleep and didn't even taste it. I dragged myself to the living room and found my father all upset.
He aggressively turned to look at me, and with a sudden movement, he threw my black notebook on the floor and shouted: "How dare you, you little devil, in my house, you brought the ultimate shame!"
I was deafened by his screams and numb with fear. I remember his big hands pulling my hair violently; I lost my balance and hit my head on the edge of an armchair. I was fallen on my knees, crying but I didn't beg him to stop, nor did I ask for forgiveness. I only whispered "I just love her". I remember hearing the sharp sound of glass smashing against the floor, then he slapped me so hard that made my nose bleed; he kept beating me until he stopped and started smashing things. He kept shouting hysterically as I crawled myself near the notebook which had been thrown near my bedroom door. In an instant, I managed to grab it and ran inside my room, locked the door, and dropped it out the window in the garden behind some bushes to try and take it back at the first opportunity.
My nightmare began on that day. He took my phone and laptop, and within a week we moved houses. After spending nearly a month locked in my room he transferred me to that other school, near the new place, which was miles away from my Grace. He made sure not to let me find any way possible to get in touch with her. He told me that he called her parents to inform them about this abomination, and to warn them to never let their daughter come near me. I was frightened and unable to do anything but write in our little black notebook; writing and re-reading our notes, over and over again. Our separation was so sudden and painful it led me into a deep depression. Still, I didn't give up on us. I had a plan, and that I faithfully followed until the day of my eighteenth birthday.
It was still dark when I silently sneaked out of the house with my small suitcase. These last two years I did all I could to save some money so I can leave and book an affordable room for Grace and me. Then we could travel to another city and find a job together, and in the meanwhile, we could work on an idea for our story. I was giddy with anticipation, but also very nervous. I couldn't know if they had moved too, or if she had left her house already, but I'd find her; I was determined to find her wherever she might have gone.
The second bus stopped a couple of blocks away from her house. It was around 8.30 am; the sky was slightly cloudy, and the morning mist had started to evanesce into the shy sunlight. I took a deep breath and headed towards her place. I reached to their front garden, which was very untidy, and all the plants, once beautiful and fully bloomed, were lifeless. I approached the door, my hand was shaking and my heart was beating rapidly. "Will someone answer, will it be her father, mother, would it even be her?" I took another deep breath and knocked on the door. I waited a few seconds, and then knocked again. A couple of minutes later the door opened and a tall, pale, dishevelled woman appeared; she looked so tired and devastated and her voice was hardly audible.
"Who are you girl?"
"Mrs. Wickins? Is that you? I am sorry to bother you this early. I am Grace's friend from school." I had my hands in my pockets as they were shaken like crazy.
"From... school?!"
"Yes..." I hesitantly replied.
"If you were her friend from school you'd know. You'd know my little girl, you'd know she took her life. Who are you?"
Neither words nor language could describe the pain, the absolute pain and confusion and despair I had been through that day. I had suffered all so I can see her again, that was my only desire and dream, that was my only wish and hope. She was so strong, stubborn, and optimistic I couldn't imagine this would've happened. I stood still, frozen, literally unable to move.
"Who are you, girl?" Grace's mother repeated, but I kept staying still, like a soulless doll. I don't know how many minutes passed by, but her mother asked again, "Olivia... is that you?". I looked at her big, sad eyes, but my speech was paralyzed.
"Wait there, she left something for you".
She came back holding a note and without saying anything more she left it on a small bench next to me and went back inside. I turned my eyes on the note, with shaking hands I took it, and after a few obliterated moments, I found myself on that small hill we used to go. I read her note and then fell on the dampened ground screaming and crying my eyes out. After that I never saw my father again; I was so lost and in pain. I didn't know where I would go and what would become of me, but I would never return home.
I woke up having a killer headache; I couldn't recall how much wine I had during the night. It was the second of the new year, and my God, there had been five whole years of mourning, denial, and regrets. I switched my laptop on and as I was scrolling something caught my eye; it was an advertisement with the title: Annually Writing Competition with a Grand Prize of 20.000 Dollars! I clicked on it and read all the terms and conditions. It had to be a short story about You. The ending date, however, was very soon. I laid my eyes on our black notebook; I hadn't written a single word after the day I found out my Grace was dead. I hesitated, but I opened it, and the note she had left for me fell on the edge of my shaky desk. Reading it again, my heart wept, but I did not. I bit my lips, I bit them so hard I felt the metallic taste of blood in my mouth. I reached on my black notebook again, and after so many years, I read our notes once more. The sun was too bright, I closed the curtains and promised I will write our story.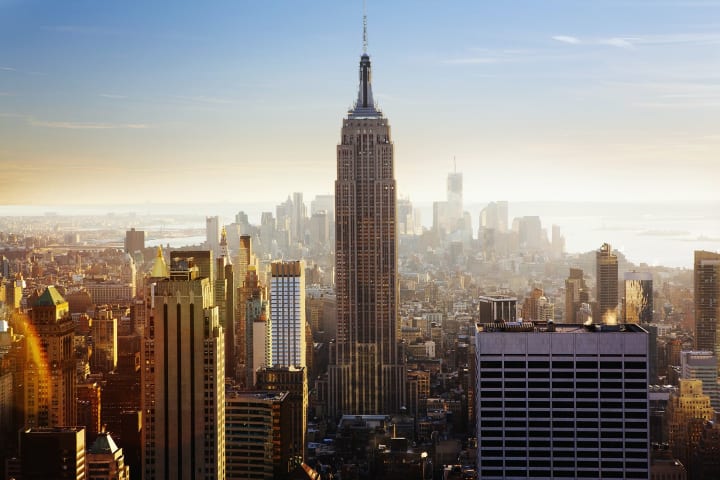 THREE YEARS LATER
The noise of the traffic woke me up. I had left the window open, so I can get some air during these very hot summer nights. I got off my bed and approached the big windows that looked upon Maiden Lane in New York City.
"Hey, sleepyhead! I brought you coffee. I am in a hurry, you need to get ready babe!"
"Yeah, I know love. I won't be long, I'll see you in thirty minutes!
"Okay! By the way, I borrowed your heels!"
When I won the writing competition, I felt incredibly moved by the people's response; their understanding and their compassionate words filled a little bit of the emptiness I bore for so many years. And twenty thousand dollars didn't unbreak me, but they gave me the chance to escape my country, start a new beginning and become a member of an LGBT organization in which I am to be giving a public speech today. This was a great day for us, for all of us as people who suffered unjustly in so many different ways.
On the note Grace had left for me was written: You are stronger than you think. Don't give up on us, on all of us. We deserve to be Free.