#MyWorstDateStory
Why Wendy's May Have Discontinued Their Chicken Nuggets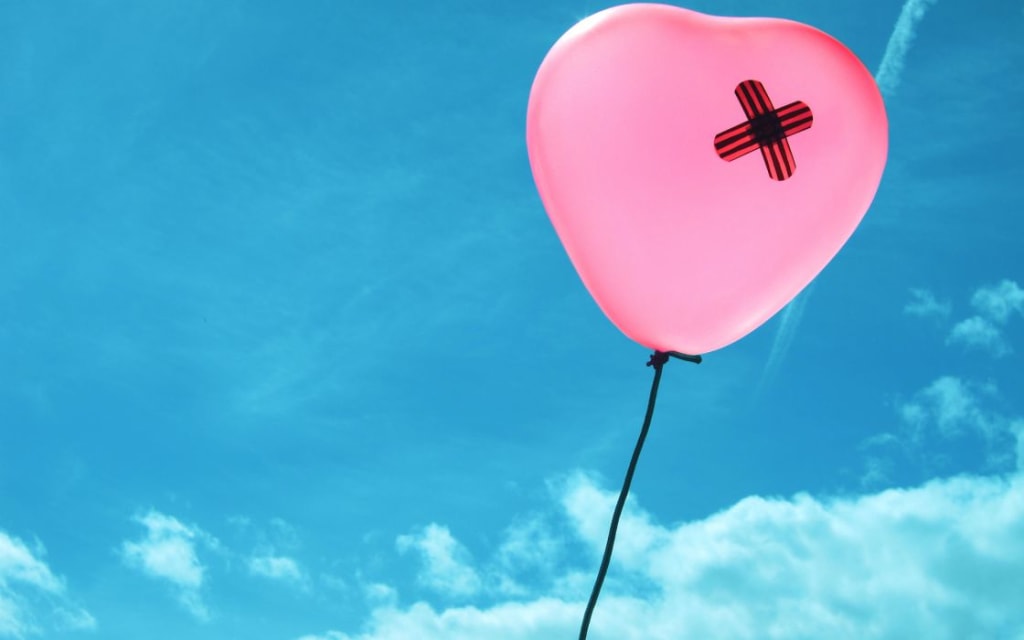 Let's flashback to Valentine's Day 2012. I was literally wearing my heart on my sleeve but I decided this year, I would put no pressure on the day despite the very obvious fact this day was supposed to be the most romantic day of the year.
I was walking back to my dorm because I needed something to finish an assignment for my college class. The sun was shining in my eyes and I blindly turned around when I heard a familiar voice call my name.
"Hey, Chelsea." No facial recognition software necessary. The way he said my name with his thick New York accent made everything around me suddenly seem to glow in this pinkish light.
I stood in front of him, and his chiseled Albanian face asked me the question I had been all but dying to hear, especially on a day like today.
"Do you want to go out for lunch?"
I would have settled for, "Will you be my girlfriend?" but I was getting hungry from all the homework.
Sure. It also wasn't a lace-trimmed invite to a candlelit dinner over a piano concerto but we were in college, so I said yes.
It turns out that he only invited me to stop for lunch because he was heading over to the local train station that afternoon.
"Why?" You ask.
He borrowed a friend's car to give her roommate a ride because she was taking a train home for the weekend.
I remember we barely talked much on the way to the train station.
I blasted Lil Wayne music while he rolled his eyes because he hated rap.
Then, we argued over what the GPS said. He was accusing me of reading it wrong.
Still the same stereotypical car ride between a man and his female companion.
Then, as soon as the girl left the car, just in time to catch her train, he couldn't seem to shut up.
Yet, it felt more like I was on a job interview than a lunch date with the one-sided conversation and the awkward silences in between us.
Our date derailed when he put his blinker on and pulled into Wendy's before saying,
I don't have much money so we will have to eat here.
Chivalry must have gotten out of the car at the train station. He must be on that midnight train to Georgia.
As I ordered my spicy chicken nuggets and he ordered his food, I reached in my bag for my wallet.
As I did, I was absolutely shaken by what happened next.
He literally swatted my arm like it was a bug on a hot, humid Florida summer night.
Yet, I couldn't help smiling to myself as he took out his debit card and paid for our ten dollar meal.
Okay, he was paying, so this made it a date.
Maybe chivalry wasn't dead.
I remember after we got back to school later, I was more excited that I had gone on a date at all than who my date was.
It was here I should have seen the flashing signs warning me not to cross. A train was heading straight for me as I stood frozen amidst the tracks.
Railroad Crossing: Do not fall in love with him.
As for him and I, we never went on another date. He did eventually ask me to be his girlfriend two months after this. I told him the truth: we were better off as friends. He eventually ruined our friendship by not being able to move past his deeper feelings. Plus, his ego was too big that the distance between us got too long, and I realized I could love myself way better than he ever could.
And I could take myself out on date, and pay. For Wendy's chicken nuggets or whatever my heart desires or stomach is in the mood for.
In my eyes, I'm worth it.
About the Creator
Witty Writer Poet Blogger. I've been writing professionally since age 14. I run a book and music review site via The Smart Cookie Philes. I'm 26, Saint Leo University graduate, and a Florida native who enjoys street skateboarding.
Reader insights
Be the first to share your insights about this piece.
Add your insights