My Purple Patch of Creative Happiness
Sara Christine Beaman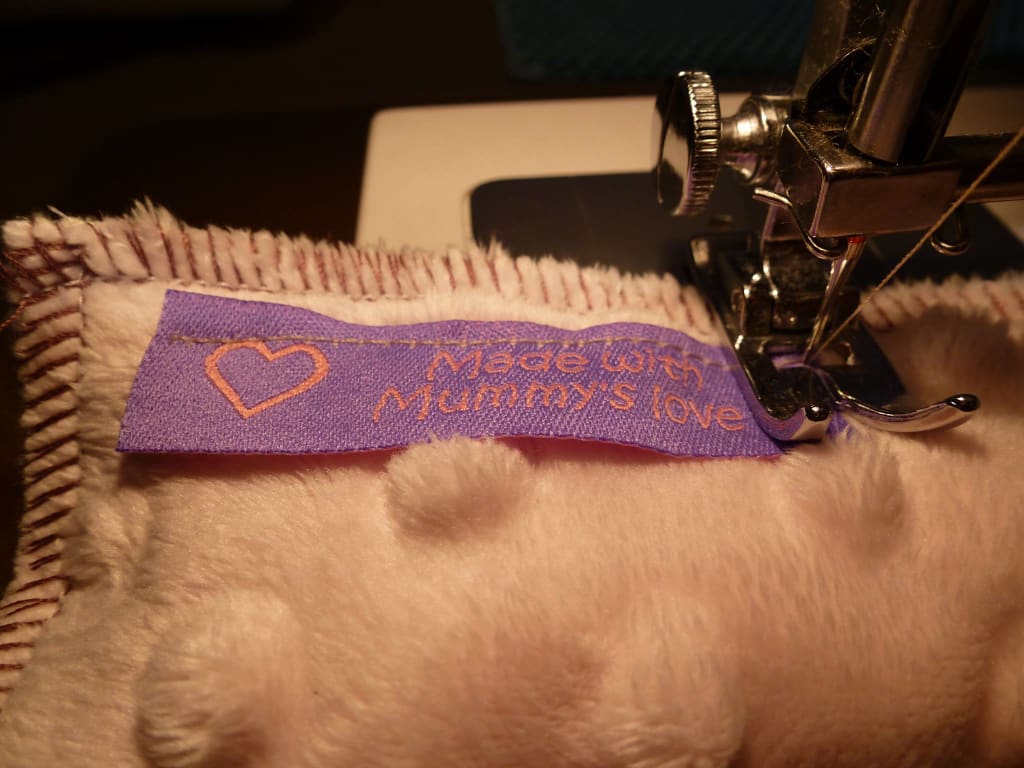 Ironically, I do not view myself as a crafty or creative crafty person. Never have. As I thought about my life, I have indeed created many crafty items and it perplexes why I still sit here today, at 44 years old, and wonder why I do not consider myself crafty.
Apart from any school art projects, I have varied in crafts I have enjoyed and loved over the years. Cross-stitching was by far my favourite and I made many beautiful creations from patterns. I want to emphasise – from patterns. When I follow a pattern, I find it is not a creative activity, but just my take. I believe I was around 11 or 12 when I started cross-stitching, and it was enjoyable for me. No one else in my family had this as a hobby; I do know a great aunt of mine who did needlework, but not cross-stitch. Presents for my mum, family members, ever friend's birthdays – most people who knew me during my cross-stitch phase received something from me. My last completed piece was one for myself, a Mirabilia pattern entitled "The Kiss" – all in all it took me over 450 hours to stitch and bead, and it was worth every second once it was framed and on my wall. My first piece for myself.
In my university years, my mum taught me how to knit dishcloths. Again, from a pattern and very mechanical. But a great and easy-to-transport activity for me to do, and I still knit my dishcloths to this day. Best Christmas presents to gift to my aunts! I am also fortunate to be teaching my daughter how to knit a dishcloth, but she has started smaller scale with a coaster.
After I had my two daughters, my step-mum gifted her sewing machine to me as she was not using it and thought I might like to try sewing. I do not remember taking sewing in grade eight (I remember art, woodworking, metalwork, and cooking as my choices), but remember my mum had made me clothes as a young child, along with matching outfits for Muriel, my Cabbage Patch Doll.
I bought a small sample of cotton fabric, cotton Gutterman thread for the machine, a pair of Fiskar scissors, and a purple measuring tape. I sat there late at night after my daughters were in bed, practicing back and forth in a line. When I finally felt confident, I started to sew two pieces together which turned out to be the start of making cloth wipes (my daughters were cloth diapered). I figured I would start making things for around the house that we used and needed. This tied in well with my need to reduce our household waste to make our impact to preserve Mother Earth, and I could sew squares and rectangles. I made placemats, tablecloths, runners, and then I thought to try curtains.
What could be hard about curtains?? Right?! Well, unlike sewing just a square or a rectangle, I learned at the end of my first curtain panel the importance of planning ahead and knowing to leave a hole in the fabric for a curtain rod. Lesson learned. So, in my true fashion, I sat down with a pencil, eraser, and paper and started to draw out and design my own way of sewing.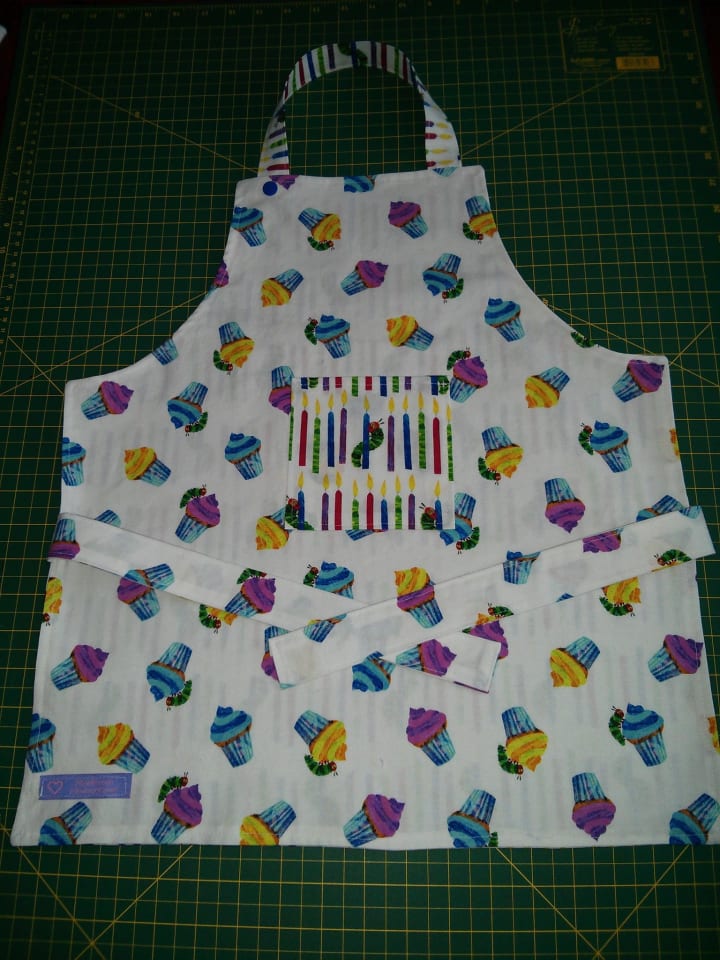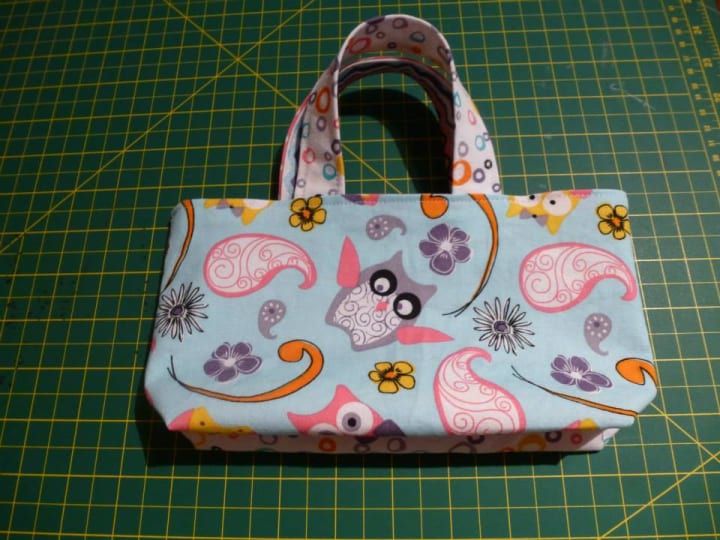 By this time, I was a single parent, my youngest had various medical appointments in Vancouver, which is a ferry ride away from our home on Vancouver Island. I needed to organise the "go bag" I had for her that carried all her sensory and self-regulation tools. I needed my own "go bag" that had a back-up in case any item from her mini-bag was lost. There was something about the night before my first overnight trip to Vancouver that created anxiety in me.
Rather than sleep, I designed two different go bags – one for her and one for me. Hers was small and suitable for her size to carry on her own and had her absolute essentials. I even went the extra mile and made the bags reversible.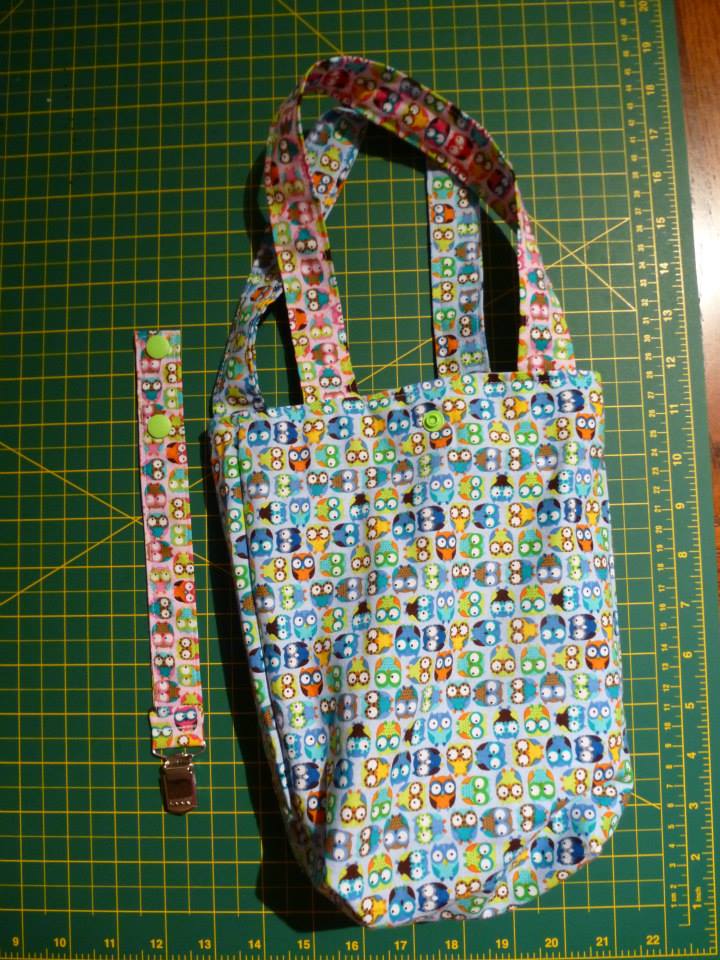 After a successful trip, I had the hair-brained idea of creating what became my own sewing company called "Purple Patch Designs".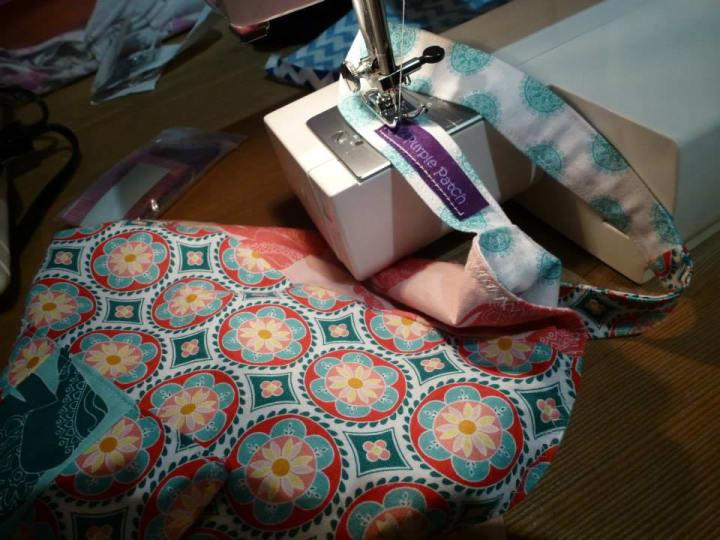 I sewed and sold a variety of items for one's house, particularly what is called "unpaper" towel. But I also made tote bags, purse-style shoulder bags, wallets, passport carriers, and I prided myself in what I called custom orders. I worked with my customer to create my best imperfect creation for whatever they needed for their home. The most challenging order I had was a door stop. Took me a bit to figure out how to create a heavy, stuff-filled cube but upon completion, my customer was more than happy with the final product. I ran my business for almost two years, before I closed-up shop and returned to sewing for just my girls and me.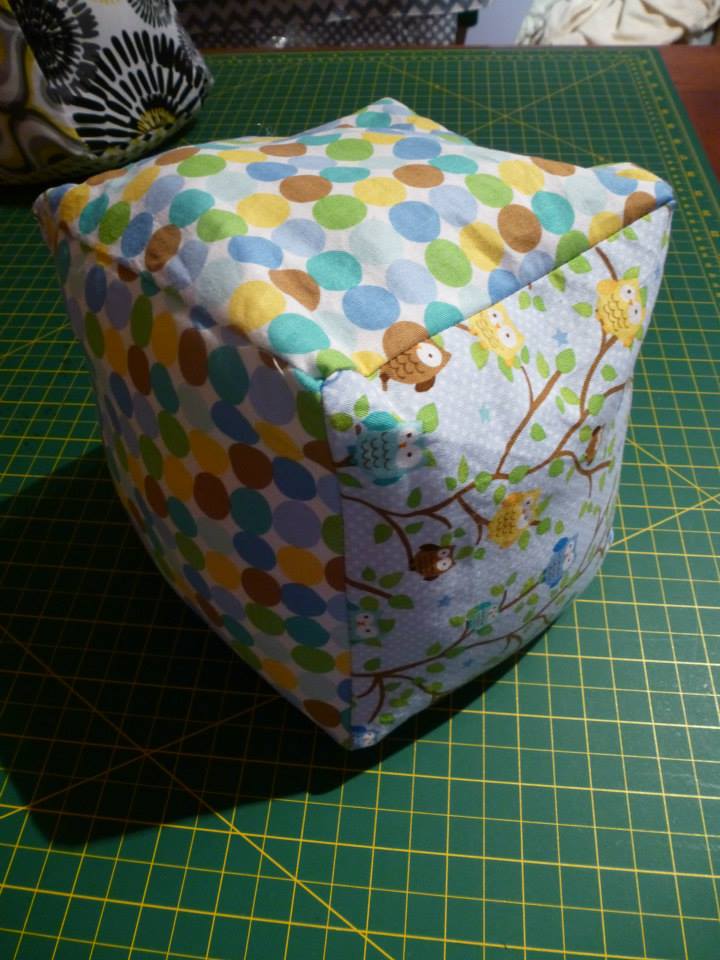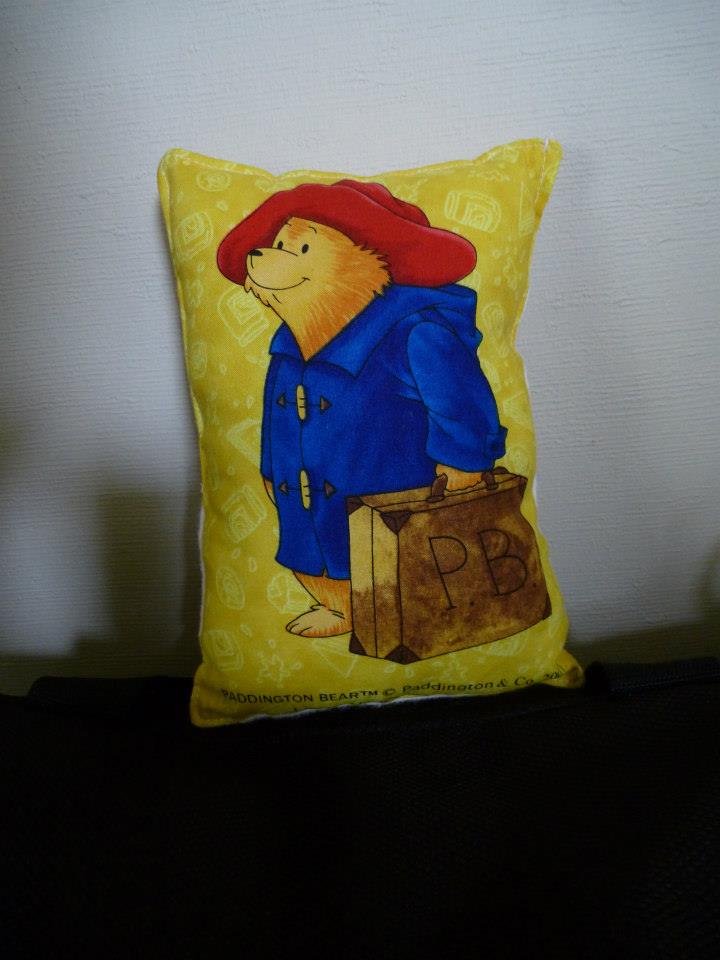 In all my sewing adventures, I did purchase one pattern. I was able to (mostly) follow the pattern but felt that was more challenging than me figuring out from my head to paper to fabric. Both my daughters had a "Made With Mummy's Love" outfit for their first day of preschool. Each was allowed to pick out their own fabric, and it really started to become about us creating things together. We made skirts, matching or not, and other random outfits for dress-up or our home daycare. My girls were always right there with me, curious about sewing and what I was creating.
The highlight of my sewing days was the time the three of us were sick. We were home for days without school or work, wiped out from the flu/cold that had hit us hard. It was around day three when we started to surface, and we needed an activity…we needed to do something other than lay in bed or watch TV. A light went on inside my head and I asked the girls to find their favourite stuffy for me. I measured, made notes, and thought about how to piece together my idea.
After about half an hour, I emerged with their stuffy's and presented them with a homemade sleeping bag for Elmo and Lambie, appropriately in matching fabric to their character. I fleece lined these sleeping bags, I sewed in fleece pillows or made the pillow separately, and each stuffy had a tooth fairy pillow. We spent the rest of our time mending from our illness making stuffy sleeping bags.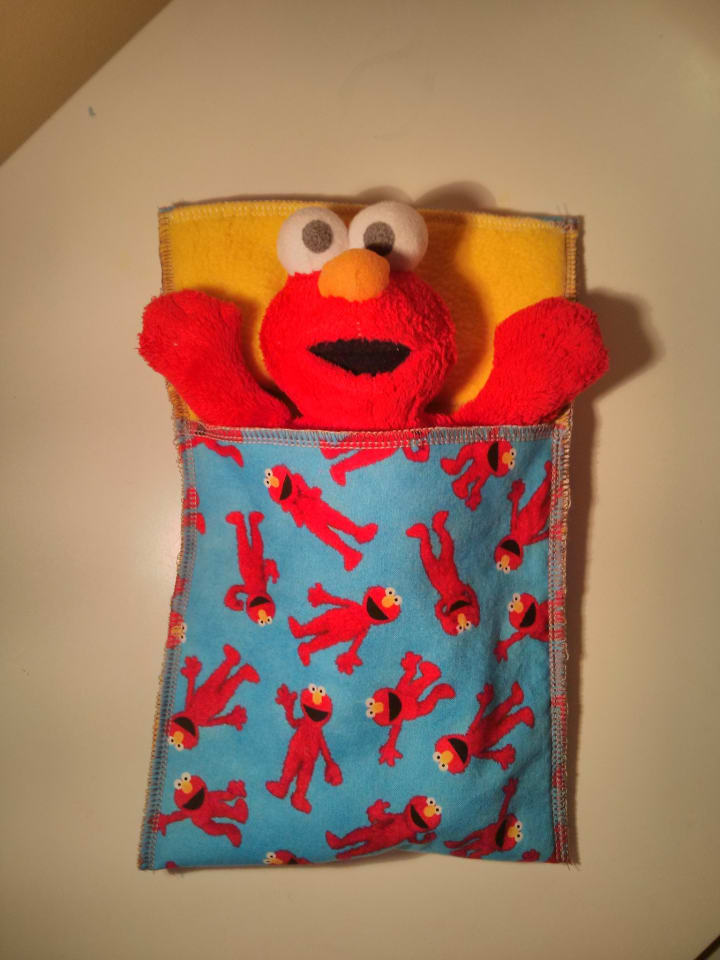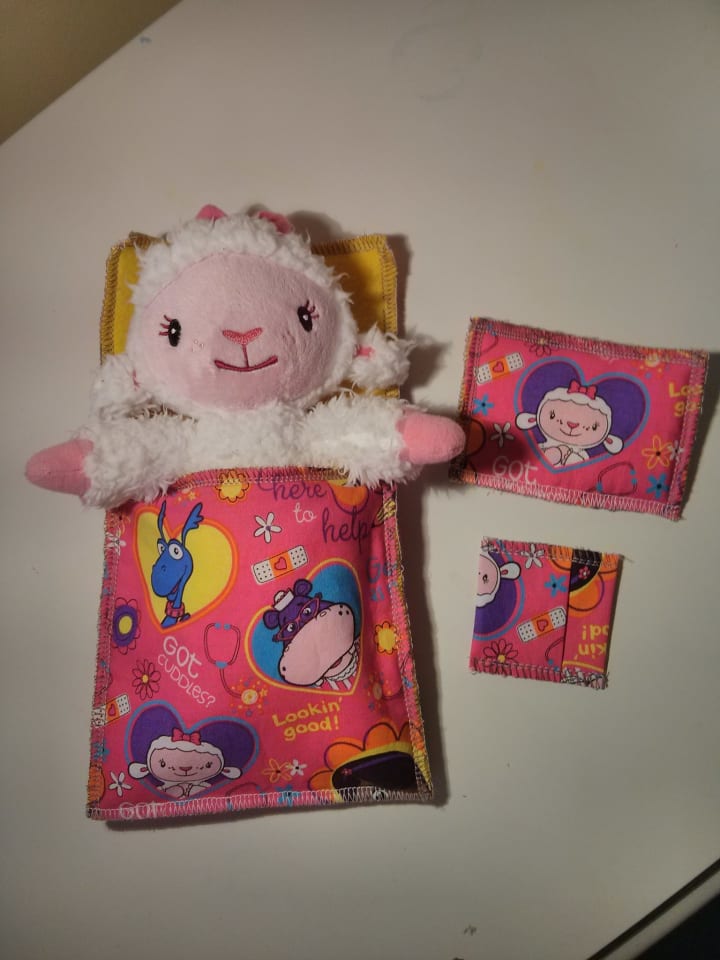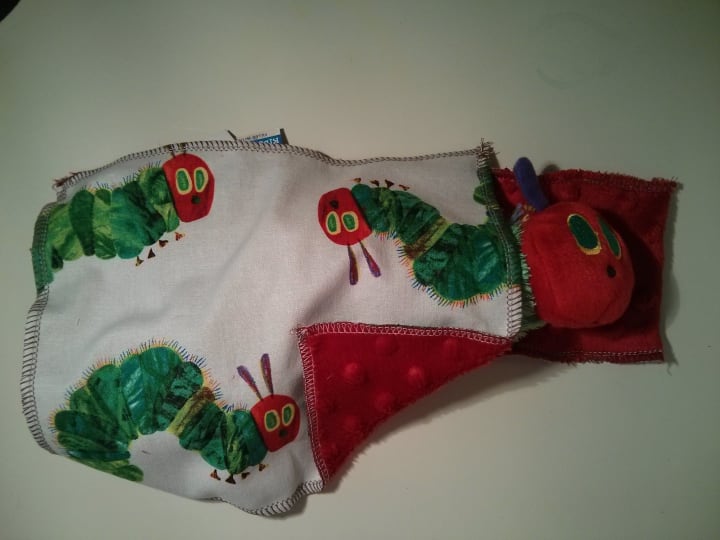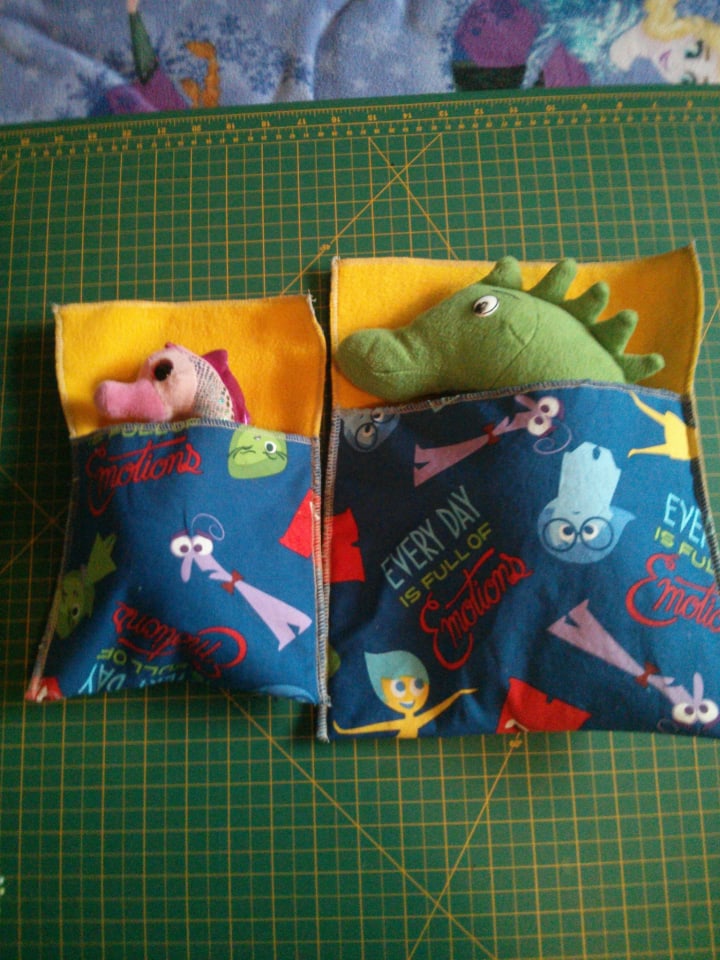 Of all my sewing adventures over the last ten years, I would have to say that day was the highlight for me, and it is one my daughters remember to this day. I hope you enjoy the cuteness of our creativity as much as we did! We sure had an abundance of stuffy sleeping bags and could create a whole room of sleepovers with our fabric. We went beyond the sleeping bags and used the fabric scraps for all sorts of homemade games, including memory and parachuter!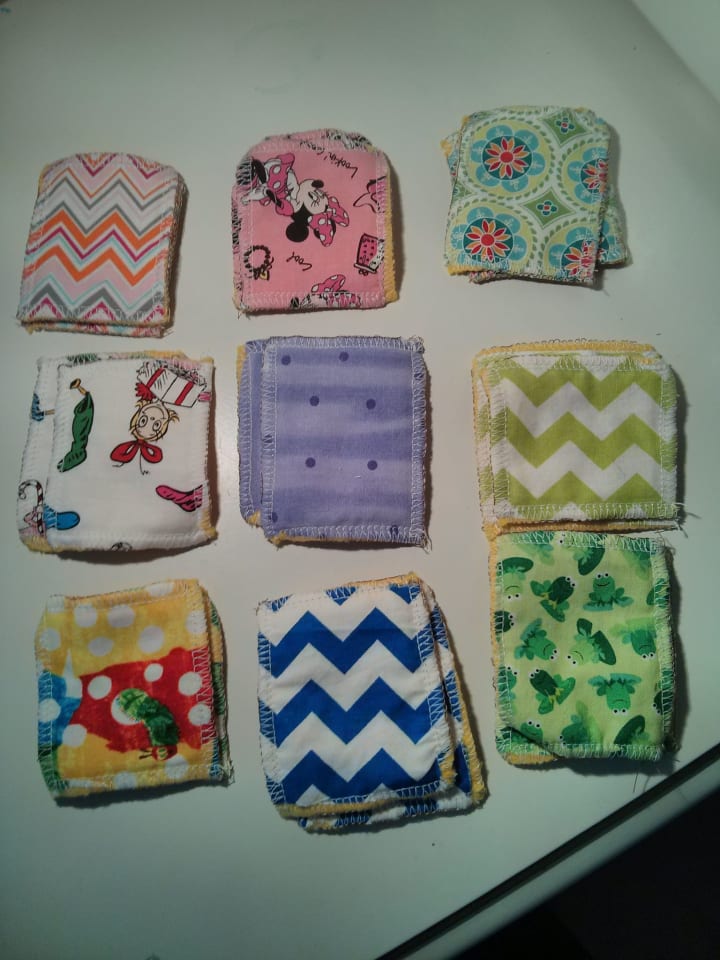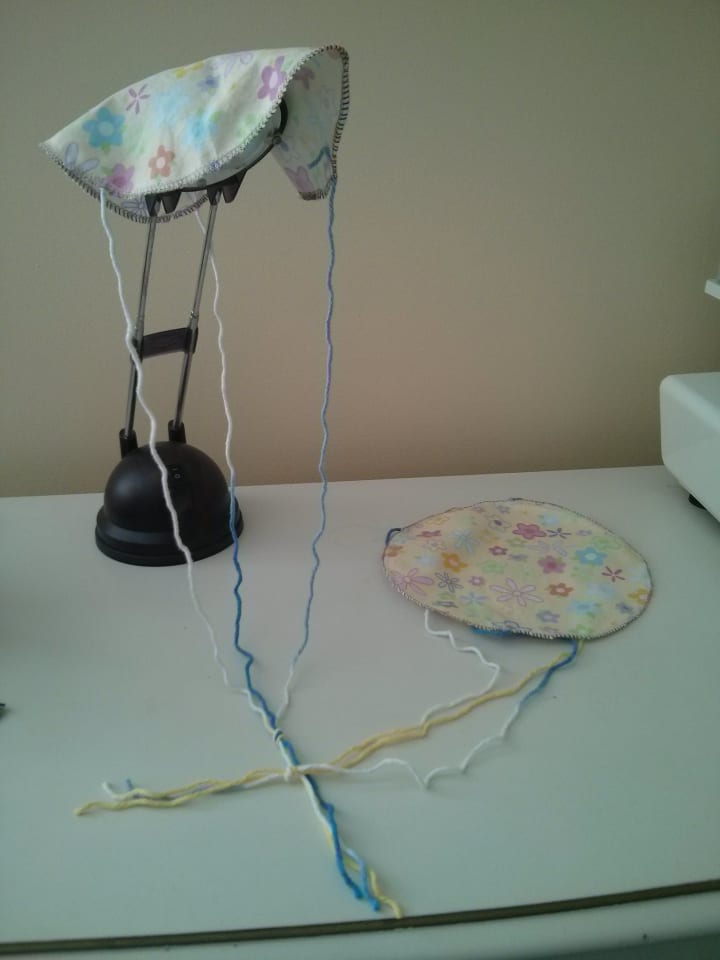 Being creative through sewing has not only connected my daughters and I with a fun activity, but it has also allowed me to create awareness as I advocate for equality for humans and preservation of Mother Earth. At a young age, my youngest was diagnosed with Autism Spectrum Disorder, and in order to create a more global acceptance of her autism, I designed her fleece and PUL bibs that she wore out in public when needed. I specifically designed my own autism awareness purse and wallet that created conversation. I had found a connection between my creativity and advocacy, that served to build a community around my family that is accepting and understanding of autism.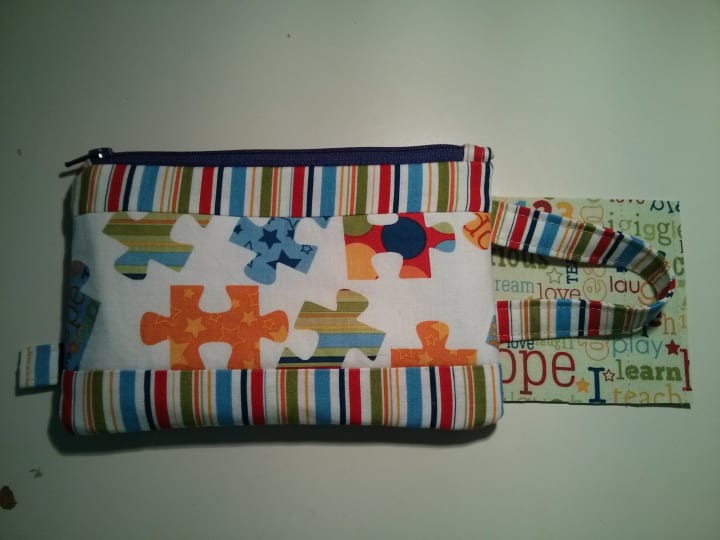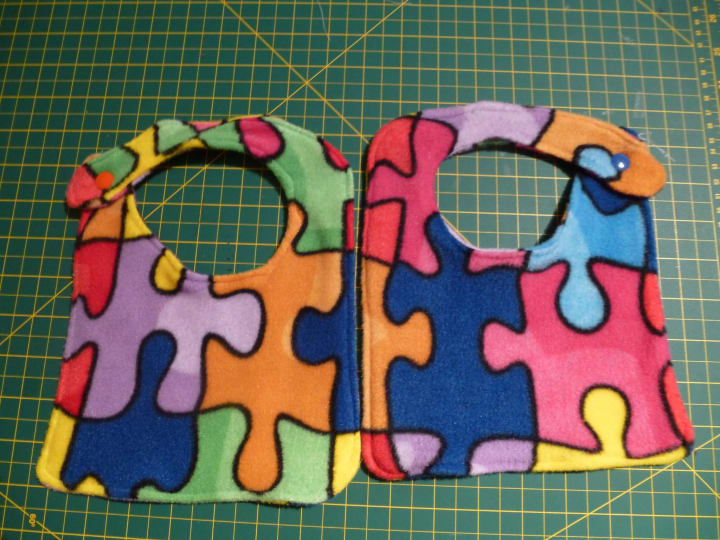 The fluidity of my sewing allowed me to create a variety of items for my daughters through a variety of phases in their lives. From diapers to clothes to stuffy sleeping bags, they were able to have customised and personalised creations Made With Mummy's Love.
family
About the author
she/her
Welcome to my challenge pieces for VOCAL...each pushing my writing to a new level.
At the heart of it, I want to write to evoke emotion within you, my reader, through my words.
Reader insights
Be the first to share your insights about this piece.
Add your insights