My Friend, Mikel
Mikel N Muse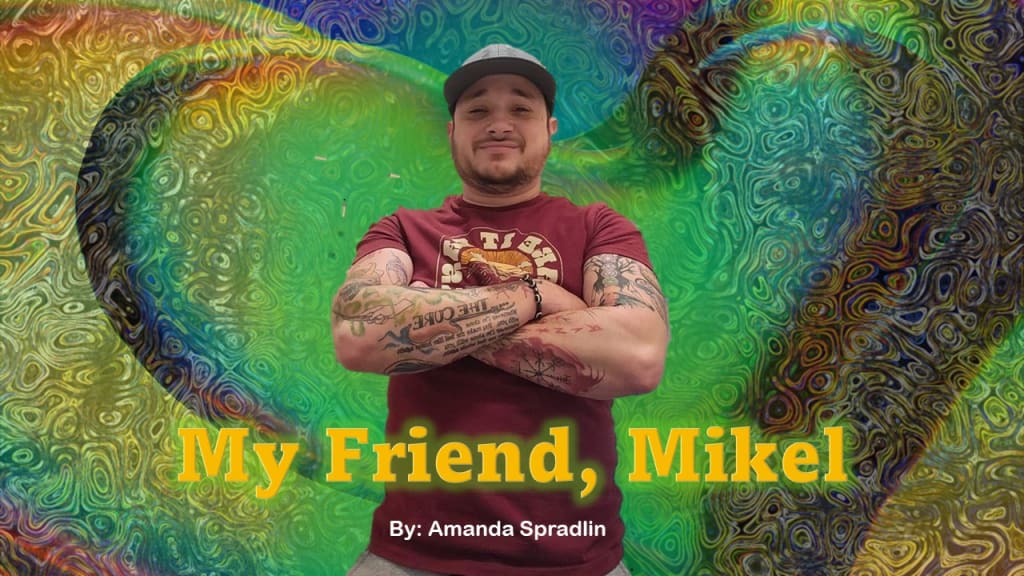 My friend, Mikel, at Mikel N Muse
A salesman by day, and a soulful poet by night, it is my delight to give you a behind the scenes summary of my friend, Mikel. But first, we must go back. If you've been following along then you already know about my friend, Matt, from my first article. Well, I met Mikel through Matt, in the Midnight Ramblings of Insomniacs group on Facebook. What can I say? Us creative types like to stay up late, we relate, and we congregate. We keep each other company, motivate and inspire one another, and it's just a cool place to scroll online when you can't sleep at night. That is how I found the group, and that is also how Mikel found the group, kind of…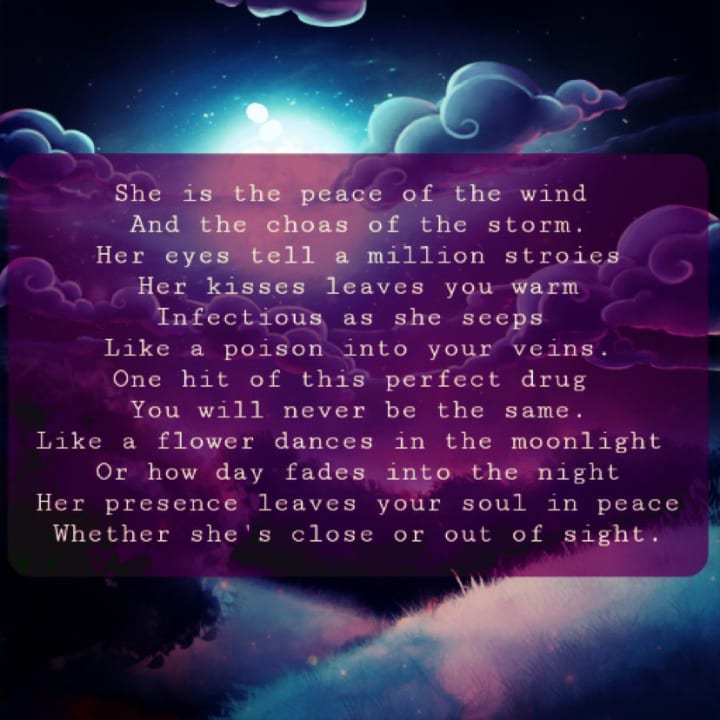 Mikel's friend Meagan was a poet and fellow member of the Midnight Ramblings group. One day, she saw something that Mikel had randomly jotted down, and she begged him to post it. However, much like our friend, Matt, he didn't consider himself to be much of a writer. At the time, Mikel was battling a depression and insomnia. He would go days without getting any real sleep. It was as if he just couldn't get his brain to turn off. Meagan suggested that he start journaling his thoughts to free up some head space. So, he did. Unfortunately, a few weeks after Mikel began writing, Meagan passed away. The first post that Mikel posted in the Midnight Ramblings group was a poem that he wrote on the day she died. After all, she was adamant that the group would always support him and his writing, and he was grieving the loss of her.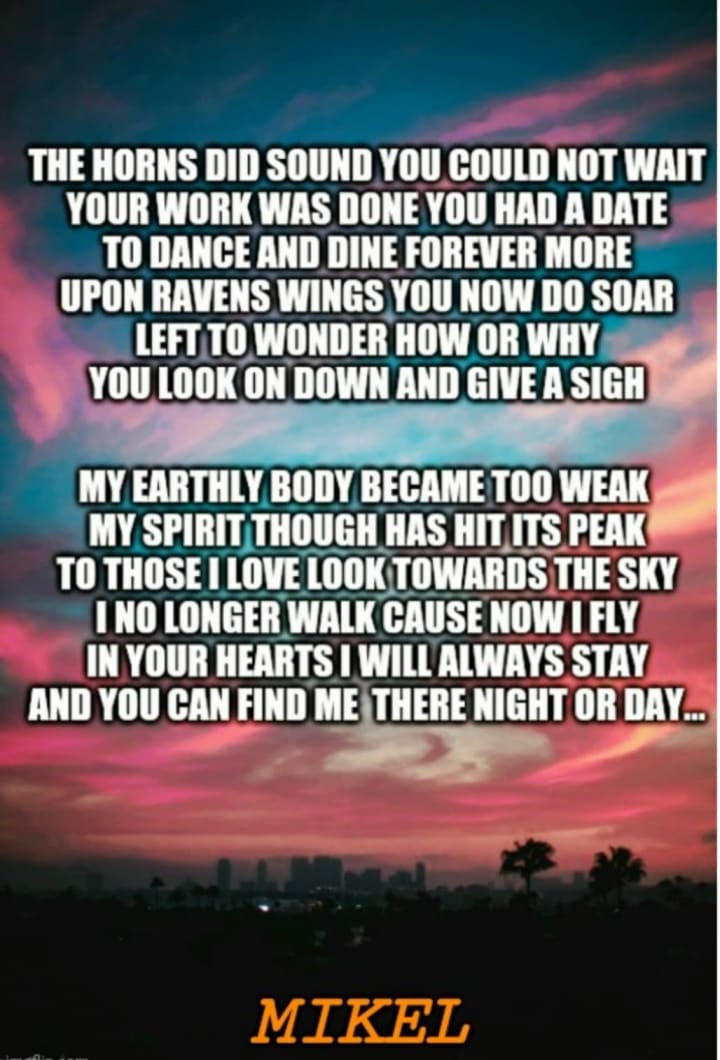 It took a while for Mikel to continue writing. When Meagan passed away, he lost his biggest supporter and main source of encouragement. He began spiraling into depression once more but whenever things got too dark, he remembered what Meagan said about writing and the Midnight group. He picked up a pen again and started posting a poem here and there. Other people would read them and leave comments, sharing in a relative experience or expressing their appreciation for his post. These comments lifted him up and motivated him to keep writing. Nine months later, Mikel self-published his first poetry book, Forever Intertwined, on Amazon.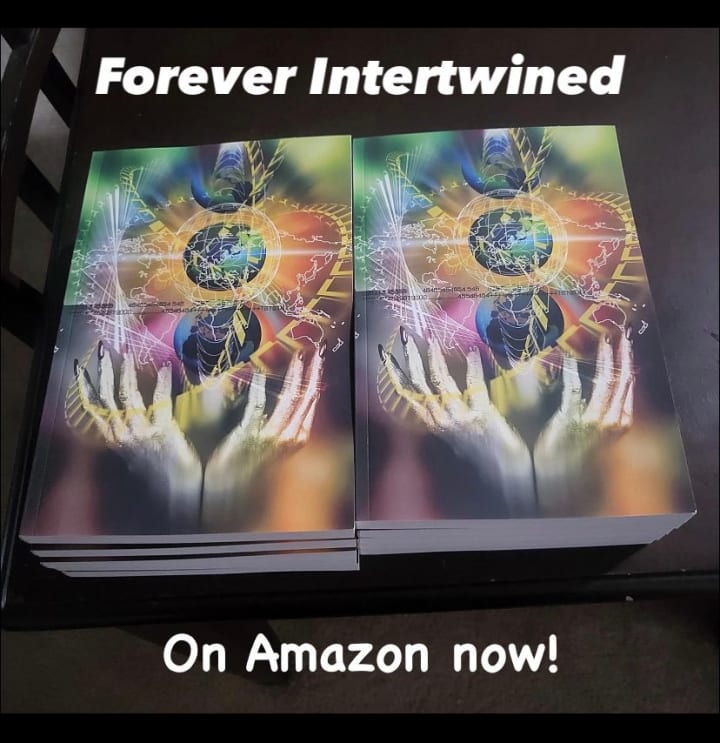 As Mikel began growing as a writer, he developed the name Mikel N Muse. When he writes, he envisions a faceless person whom he does not know yet. This faceless person in the shadows not only serves as his focal point of inspiration, but it allows his readers to put themselves into Mikel's poetry as if it were about them or someone they know. With a flair for romance and a passion for philosophy, his goal as a writer is to give others a place to escape, just like Meagan gave him by introducing him to the Midnight Ramblings group. He wishes only to express love and build each other up as creators. It was my pleasure to design some shirts by Chaotic Art Ware for Mikel, as he begins making a name for himself.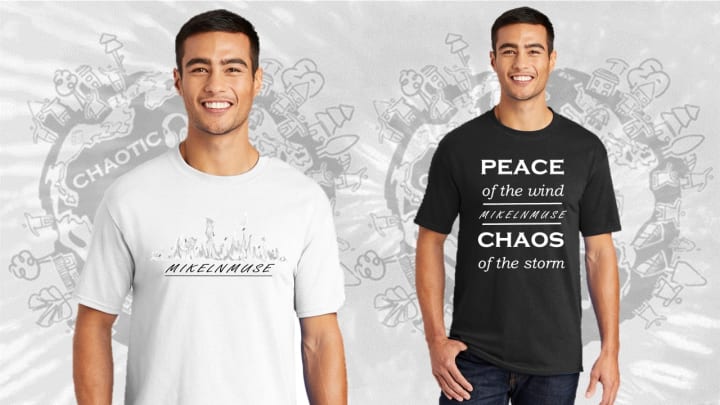 Another quality I love about Mikel is his sense of humor. You may have seen some of the memes shared among us on episodes of my Meme It Out show. He is also an active participant in my After Midnight group. In After Midnight, we cross the lines of controversy with comedy. Basically, if you've ever been to "Facebook Jail" for community standards violations, you might like the After Midnight group. Anyways, he is sincere in his sarcasm and genuine in his grit. I'll say some smart aleck remark and he will respond back with an even wilder, wonderful witted comment super quick! I highly enjoy our chit chats and clap backs. He is great at banter, can carry on an intellectual conversation with solid input, and he is a true gentleman in every sense of the word. Mikel is 45 years old, and from the Southeastern region of the US. He is single, straight, and available, but not for just anyone. He is only looking for his one true love. No pressure, but if you think this could be you, his DM's are open. Take your shot and hit him up. Who knows? You might just hit it off!
Chaotic Art Ware is a collaborative network made for creatives, by creatives. Get Connected! Link Resources:
Midnight Ramblings of Insomniacs
My friend, Mikel. Mikel N Muse.
By: Amanda Spradlin
4/14/22
social media
About the author
Amanda Spradlin is the founder of Coincidental Chaos. She writes with the passion of a questionable mind. Any donations are appreciated!
Reader insights
Be the first to share your insights about this piece.
Add your insights