Dating: Do's & Don'ts
My First "Real" Relationship
And How It Ended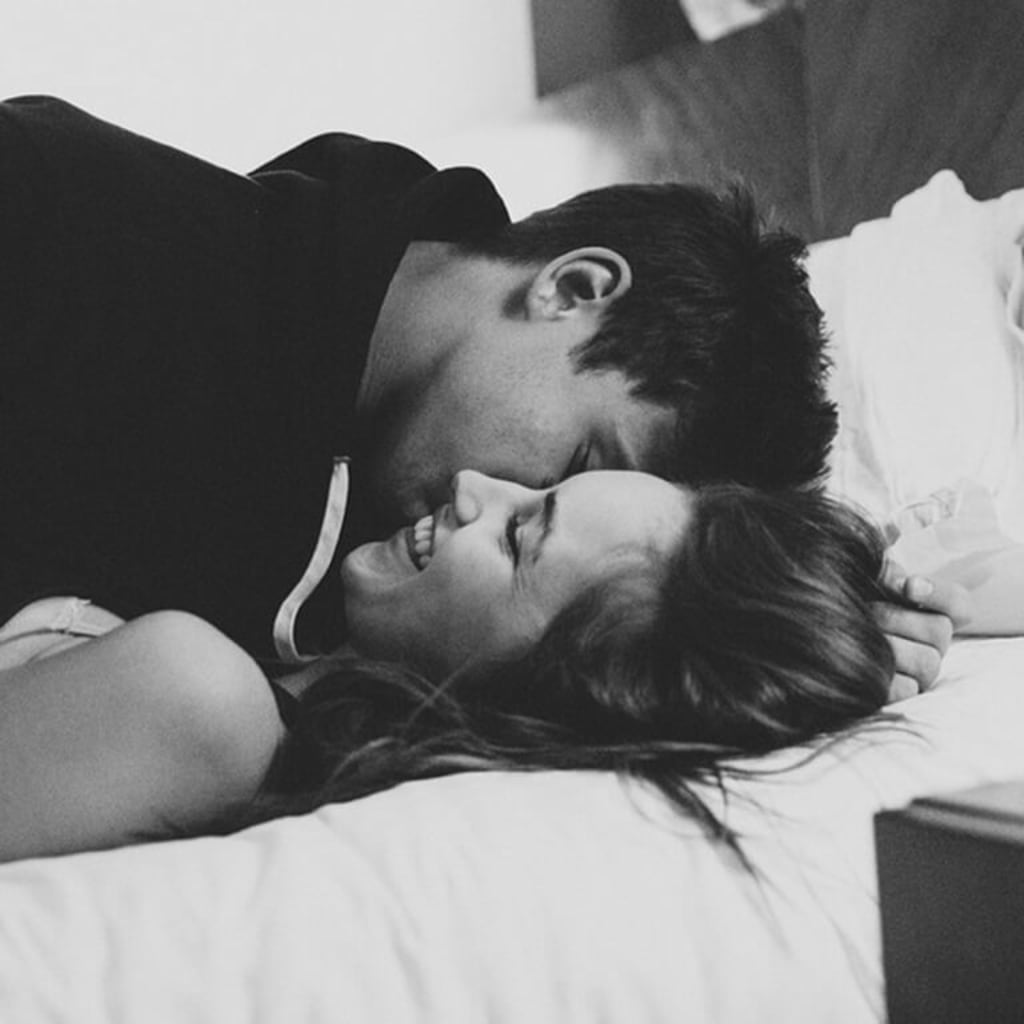 I didn't have a "real" boyfriend until my senior year of high school. At this point in my life, I had experimented with both sex and intimacy, but something always got in the way (that something being my terrible taste in men). At this point in time, I was ready to be done with messing around with people that didn't care about me. 18 is a young age to live by this sort of mantra, I know.
Then, I met him.
I was weary at first, but I decided to shoot my shot with him. We began texting and then we texted more and eventually we were messaging each other nonstop. He was going to school in another state so I had to wait until break to be able to see him. We had mutual friends so we had already met before and socialized on the internet, but this would be our first official time hanging out. I was so nervous and hoped to god he didn't touch my hands because they were super sweaty. Things went well though and we continued seeing each other until we finally had the, "what are we" discussion. He told me I was his girlfriend, and I hadn't felt butterflies like that in such a long time.
As we spent more time together, we became closer and more "intimate," if you know what I mean. It was then time to say goodbye for a while, as he was going back to school for his spring semester. Being in my first relationship was weird, to say the least, since I had never experienced this type of love before. The night we said goodbye, he started crying, and I knew then I had found someone who had genuinely cared for me, unlike any other boy from my past.
That night, I cried happy tears for the first time in years.
I'm sure everyone knows this, but let me reiterate, being in a long distance relationship is challenging. However, with proper communication, it makes the distance a lot less hard. Proper communication is honestly key to a healthy relationship, but I think most people know that. One valuable thing I learned about relationships is that even though I would love constant attention from the person I love, it's not realistic and it's not healthy. I would find myself getting upset because we would go hours without talking, but I eventually came to realize I cannot have that mentality or else I would suffer.
As our relationship progressed, so did my insecurities. It's crazy how he made me feel so loved most of the time, but other times he made me hate myself. I've been treated like shit by a lot of boys and I was afraid he'd be the same (like I said, I have shit taste in men). I didn't know I was a jealous girlfriend until I found myself getting upset over liked Instagram posts and what have you. Here's what I realized; social media shouldn't come in between your relationship (posting about your significant other isn't what I mean). I got into many arguments because my boyfriend would like pictures of other girls. As a woman that has insecurities, it's just a blow to your self-esteem to see your boyfriend thinking other people are attractive. Realistically, it was poor judgment on my part. What I realized though is if something bothers your partner, stop doing it, dude.
Things eventually started to go downhill.
My partner and I had become extremely comfortable with the other, and sometimes that can cause trouble. He had a habit of doing things that he knew bothered me, in order to bother me. At this point in our relationship, I found myself becoming extremely irritated with just the presence of him. I considered ending things almost every day for the last year of our relationship, things just weren't the same anymore. I found myself picturing what my life would be like as a single woman, and I liked it. I tried taking a "break," but that lasted approximately two days. I found myself not happy at all and went into a dark place, which is why things needed to change. We agreed to try changing things in our relationship that wasn't working.
A few months after our "break," we reevaluated where our relationship was going, and I couldn't take it any longer. I started crying because the person I thought I loved was no longer that person. Of course, I still loved him (and always will) as he did nothing wrong, but not in the way I was supposed to. If there is one thing I learned it's that you cannot sacrifice your own happiness for someone else's.
Our breakup was actually very clean, nobody yelled or argued or said anything mean, it was peaceful but painful. I hadn't cried that much in quite some time, I felt like a failure because I wasn't in love anymore. My ex taught me how to love myself and how to love someone else and this was how I repaid him. I wanted us to work out, but clearly, it wasn't working, and that killed me. I could see in his eyes that he was destroyed, but I had to do this for myself.
After the breakup, I found myself lusting after those that did not care about me, and this led to my demise. I went into an extremely dark place, but with the help of friends and family, I found myself again.
If I've learned anything in the last few years, it's that you cannot help how you feel about a situation or person, you just feel. Of course, we can try and work with our feelings, but ultimately, how you feel is how you feel. Although it hurt a lot, I found what was missing and that was my happiness.
My ex found someone that has seemed to make him very happy, and that makes me happy. Of course, it feels weird seeing your ex with someone else, but all I ever wanted for him was for him to be happy. I think it is good closure once you see that they have moved forward. I can never repay him for the beautiful times we shared, but I hope he is able to create new beautiful memories. I think the love we shared together will forever be in our hearts, and for that, I'm truly grateful.