My First Lesbian Relationship Pt. 1
Summer 2013 Through Fall 2013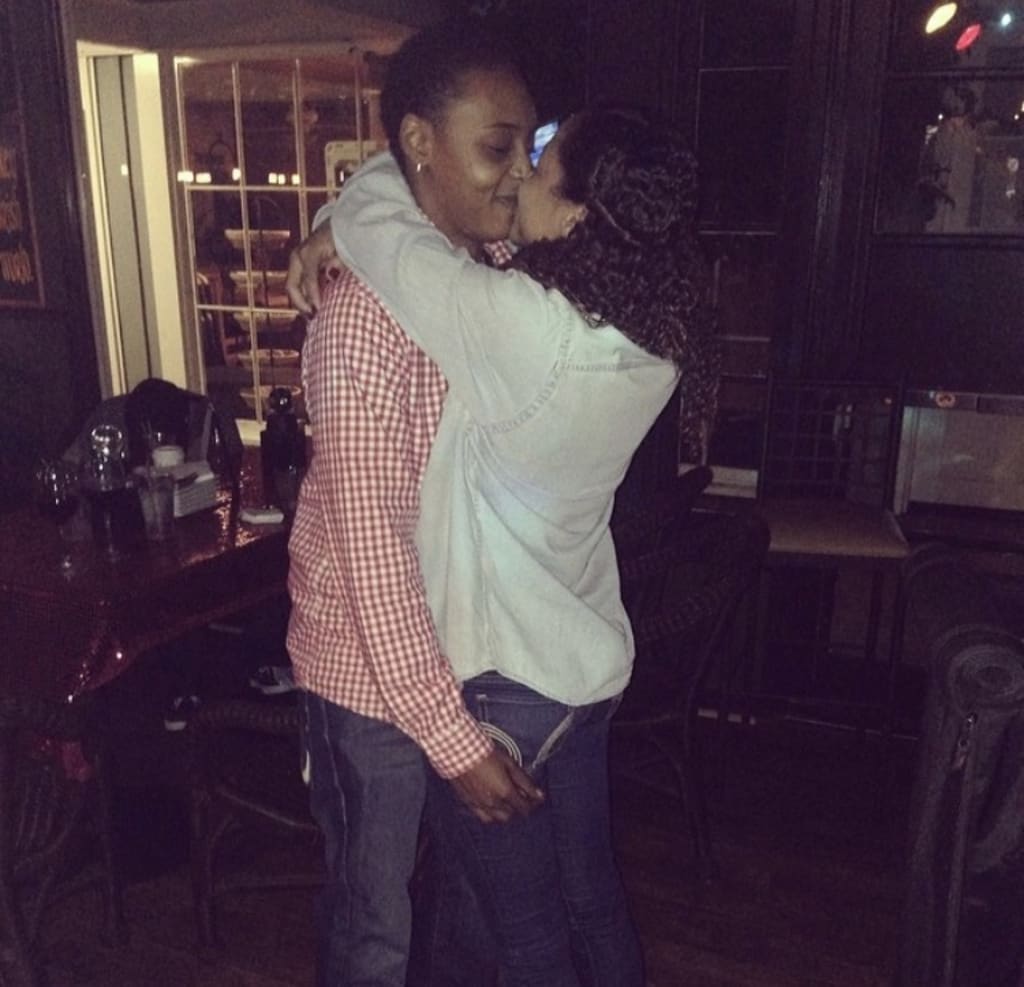 Well, for those of you who know me personally, you know that my fiancee is my first serious lesbian relationship. I have dated girls in the past, but they were short (and secret) relationships. I have always been attracted to females, but I have never been open and honest about it, not even to myself really.
My fiancee and I met at work back in 2013 and we clicked instantly. We had so much in common from the beginning. We have a bit of an age difference. I was 18 turning 19 when we met and she was 24 turning 25. The age difference never really bothered me, but it took her a while to accept it.
We honestly started out with an agreement that we weren't going to get serious. She was in an on again, off again relationship (it was a dead end relationship) and I just wasn't sure if this was what I wanted to commit to. The more time we spent together, the more we realized that we were catching serious feelings for each other. This was hard for her to deal with or accept, because of the age difference and she also wasn't sure how my family would take me being with a woman.
We made an agreement to be just friends and coworkers and that lasted for maybe about a week or two. In this time, my mom had confronted me about her. She knew what was going on, but she wanted to hear it from me directly. I didn't know how my mom was going to take the information, so I got VERY emotional and broke down in tears. In the end, most of my family ended up being very supportive and accepting of both of us and our relationship. They truly are the greatest and I love them even more for accepting such a big change.
Okay, back to the story. So we had made our agreement to be just friends and coworkers, but obviously that didn't last long at all. We had hung out one day after the agreement we had made and that pretty much started the story of us. We like to think that we were meant to be. We believe that we walked into each other's lives at the exact timing that we were supposed to. What is it that people call love that they feel was meant to be? Oh yea, fate!!
We made our relationship official on September 21, 2013. This is actually a cute story. I was going to Las Vegas with my cheer team to go learn our competition choreography and I had her drop me off at our gym that morning. I was introducing her to my teammates as my "girlfriend," but at that time we hadn't officially established ourselves as girlfriend-girlfriend yet. So fast forward to when I had left and she went back home, we were texting. At some point in our conversation she basically said something along the words of, "why don't we just make it official, since we already introduce each other as girlfriend?" Don't quote me lol, because I'm not completely sure the exact way she asked but you get the gist.
Shortly after we had "officially" gotten together, we welcomed puppies into our lives. Well, it was September 30, 2013 to be exact. Eight beautiful healthy Akita puppies and one that was lost, because he wasn't fully developed. Raising puppies was honestly an amazing experience and I wouldn't have changed any moment of it for anything in the world. We bonded so much over our love for dogs and now we are raising one of the puppies. We named him Dodger for our love for the Los Angeles Dodgers. He came home with me (we were still living separately in this part of our relationship) sometime around Thanksgiving.
I will stop at this point. I will have part 2 ready for everyone over the weekend. I hope you enjoyed and stay tuned!!!