Second Chance at Love
My Dating Experience
My Opinions on the Modern Dating and My Current Relationships Trails and Tribulations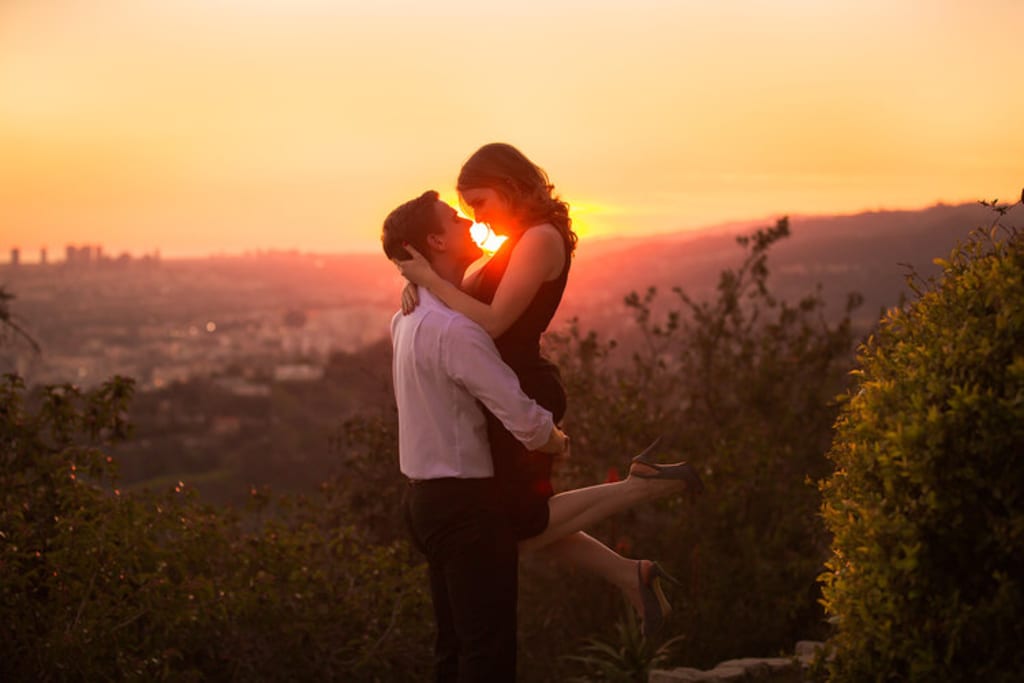 Entry One: A brief look into the beginning and my past.
I'll say without a doubt it was love at first sight. Our first date was something like the in the movies. Our original plan was to go for a walk along the boardwalk then go to lunch. We went for a walk, had lunch and we just didn't want the date to end. We were having fun, so we drove to a nearby park to go for another walk. Right before we got out of the car, we had our first kiss. Immediately after that we start to feel like a couple. I had already felt close after a few weeks of, messaging and two phone calls, but now it was starting something beautiful. We decided we should keep the date going and headed to the movies. We played arcade games, laughed, and kissed. In one day we had already felt like we had known each for years. And suddenly something that I had never thought would happened took place. I was in love.
Love was a word I threw around a lot before I had met him. It was demonstrated and portrayed to me very poorly by my mother. Men were paraded around my house. I met most of them but I never expected them to stick around. The men were very abusive and narcissistic. I guess I picked men that my mother would have, unsuitable males that should never have had my time of day. I was cheated on in every relationship. I started to lose respect for myself, and it could show in the men I chose to date. They started to get worse and worse. Until I just shut down. I guess I believed I didn't deserve a good man, I thought I had to settle. Failed relationship after, failed relationship I lost the belief that true love was something that existed.
I stopped dating for a couple months. I figured it would help. Between dating men that had no interest in a committing and men that seemed to only want sex from me, it was a good choice. I needed time to see my value and, work on building myself up into a person that could not be broken. I looked into every relationship I ever had, analyzing where I went wrong with my choices, who I mistakenly misplaced my trust. I did this to grow stronger in the choices I met regarding my partner.
The current dating culture is completely soul crushing. Today's dating pool seems to be so noncommittal. If you go on any dating site, men will asks you to hang out or chill, and see where things go. You'll get "friends with benefits" propositions and even some for prostitution. Who can forget the unsolicited dick pics.
I returned to dating, very reluctantly and met someone who opened my eyes to every flaw I had. Believe it or not, he cheated too, but I learned from him. Needless to say I broke up with him. For me that was an achievement. I feel like for some people, especially myself, we give chance after chance to people who don't care whether or not they get one. A little while after I started seeing someone else and as soon as I felt like it wasn't right, I ended it.
Personally I believe that people stay around when things aren't going well because of their pride and going through the process of finding someone again. They don't want to admit things are not going well. Scared of going through that online dating craze. At the same time, other people seem to throw away relationships, because they refuse to commit. I want to shed light on what really going on, why aren't people's committing? Why do people enjoy one night stands? What is dating to them? Follow me on a journey through the modern dating scene, as I try to understand myself and my partner.