Memories in the Needles
An Experience in Knitting and Friendship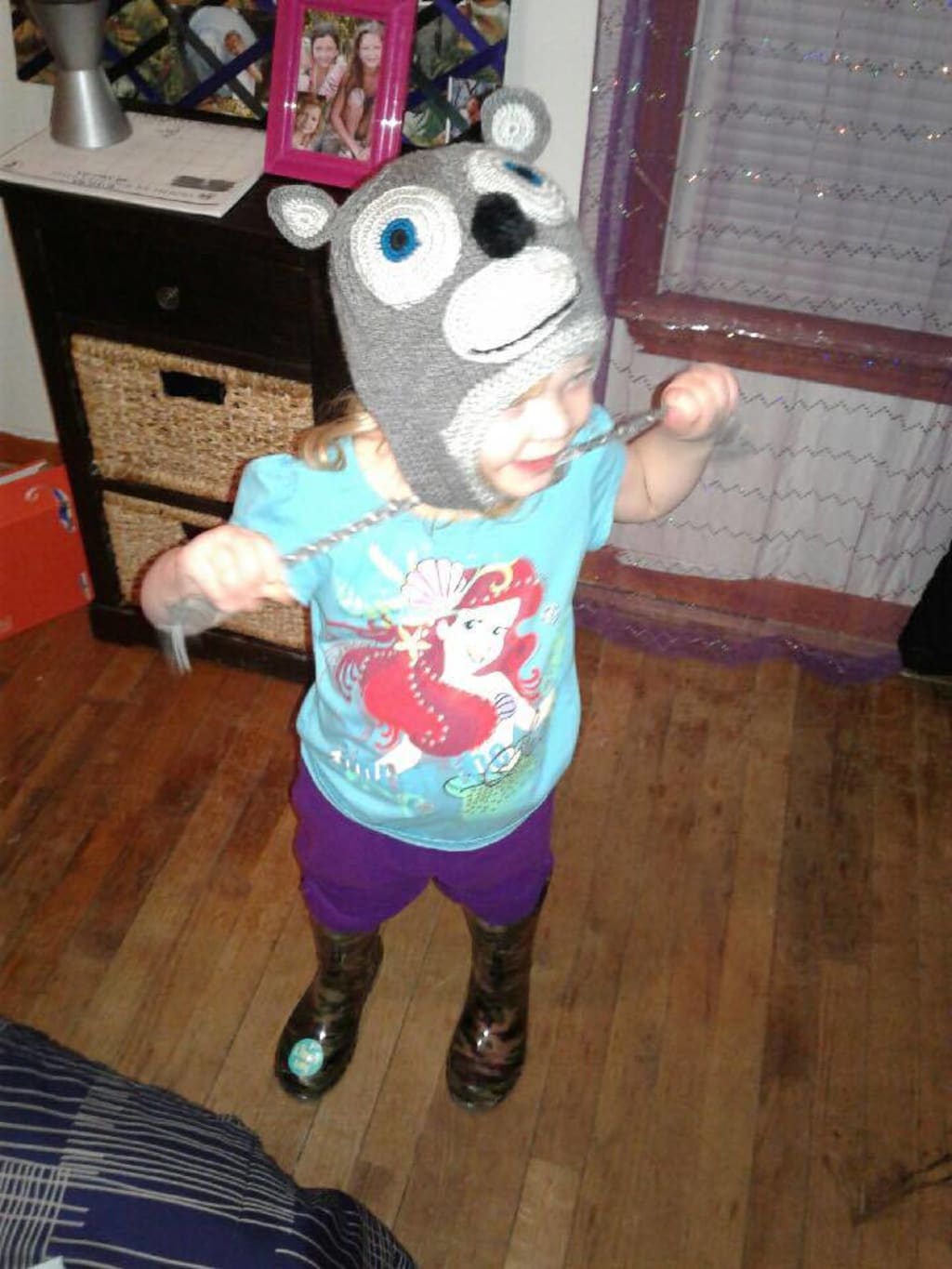 For Karen, knitting isn't just a hobby; you can see the connections and relationships to people in her life in the patterns of colors she creates. When I wear my gray knitted hat by her, I am reminded of kindness and generosity. When her co-worker adorns her summer tank top, she thinks of friendship and creativity. When Karen's niece picks out her accessories to prepare for the cold Michigan winters, she feels it necessary to warn people, "I am particular because my aunt and grandma are knitters." The way she says "knitters" is with a capital "K".
Putting the tools of her trade in their rightful places, one day, she notices her needles have collected dye from the various yarns she has used. Each color floods her with a different memory of a project: a new learning experience, a different emotion, a relationship that has been strengthened by the gift of her craft.
The red was from a Santa dishcloth she had given to a friend last December. For her friend's wedding gift, every month for a year, she made a dishcloth to represent the changing seasons and holidays. The black reminds her of the cat with its back raised for October. Green in the grains of the needles was from March's shamrock. White was January's snowflake. May, the month of the wedding was ivory with the pattern of a wedding dress. Every dishcloth, for as long as they last, will forever remind her friend of the anticipation of the wedding, as well as her friendship with a knitting fanatic.
Karen faithfully attends a Tuesday night knitting group at Port Huron's infamous coffee shop, The Raven. The walls in the Raven are lined with books, quotes, and Edgar Allen Poe references. If you pull out a drawer from any of the coffee tables, you will find it filled with notes and doodles from past customers. It is an ideal environment for a creative mind, and everyone who goes there knows half of the second floor is reserved for the knitters every Tuesday. They share new ideas, stories, recipes, and most likely a little gossip.
I had the opportunity to join one of their gatherings one Tuesday, as I was hoping my step-daughters could put the yarn she had given them to good use. I had tried unsuccessfully to teach them, so naturally, I deferred to the experts. My step-daughter sat in awe as she watched Karen skillfully teach her a basic pattern. She exclaimed, "What kind of sorcery is this?!" I can tell you, I felt the exact same way. I've always been in awe of the patience and practice it takes to do what they seem to do so naturally.
It is not an exaggeration to say that Karen is never without her yarn. Waiting for a play to start, she once shocked the man selling candy by pulling out her needles and softly clicking away at a pattern. Amused, he teased her, "Are you really knitting? This has to be a first!" She smiled wryly and I was reminded of the dedication she has to this art.
Karen has told me, "It is just something I do instead of fidgeting, so I don't break things…" but you can tell by the look in her eyes that it is really so much more. "People have told me they wait all year to get a dishcloth I've made!" What she isn't saying, is that she is giving a piece of her time, her energy, and herself – not just an adorable dishcloth shaped like a dress for a soap bottle, or a hat to keep a head warm. Each new pattern presents itself with new challenges and opportunities for growth. As she, her mother, and the rest of her circle teach a new generation of knitters, more needles will be dyed with the colors of the yarns and the memories they inhabit.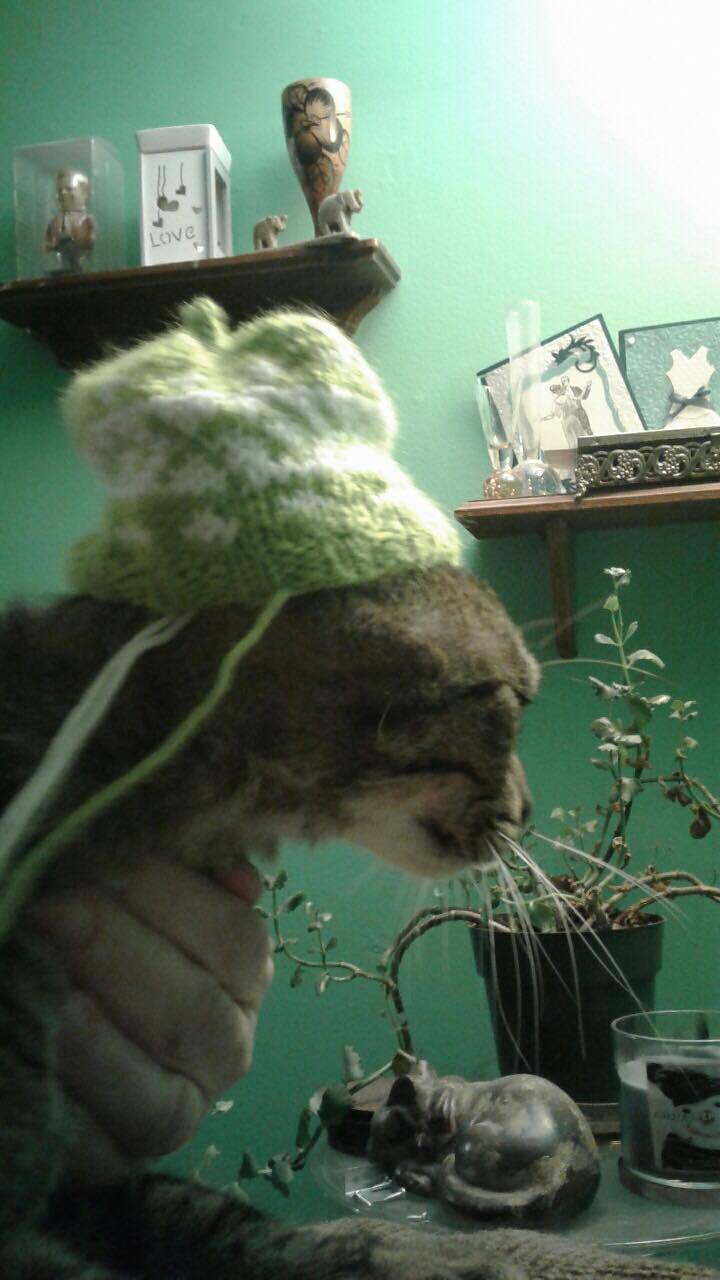 art
friendship
A human configuration of ancient stardust with a master's degree in Humanistic and Clinical Psychology.
Receive stories by Kristy Loxton in

your feed