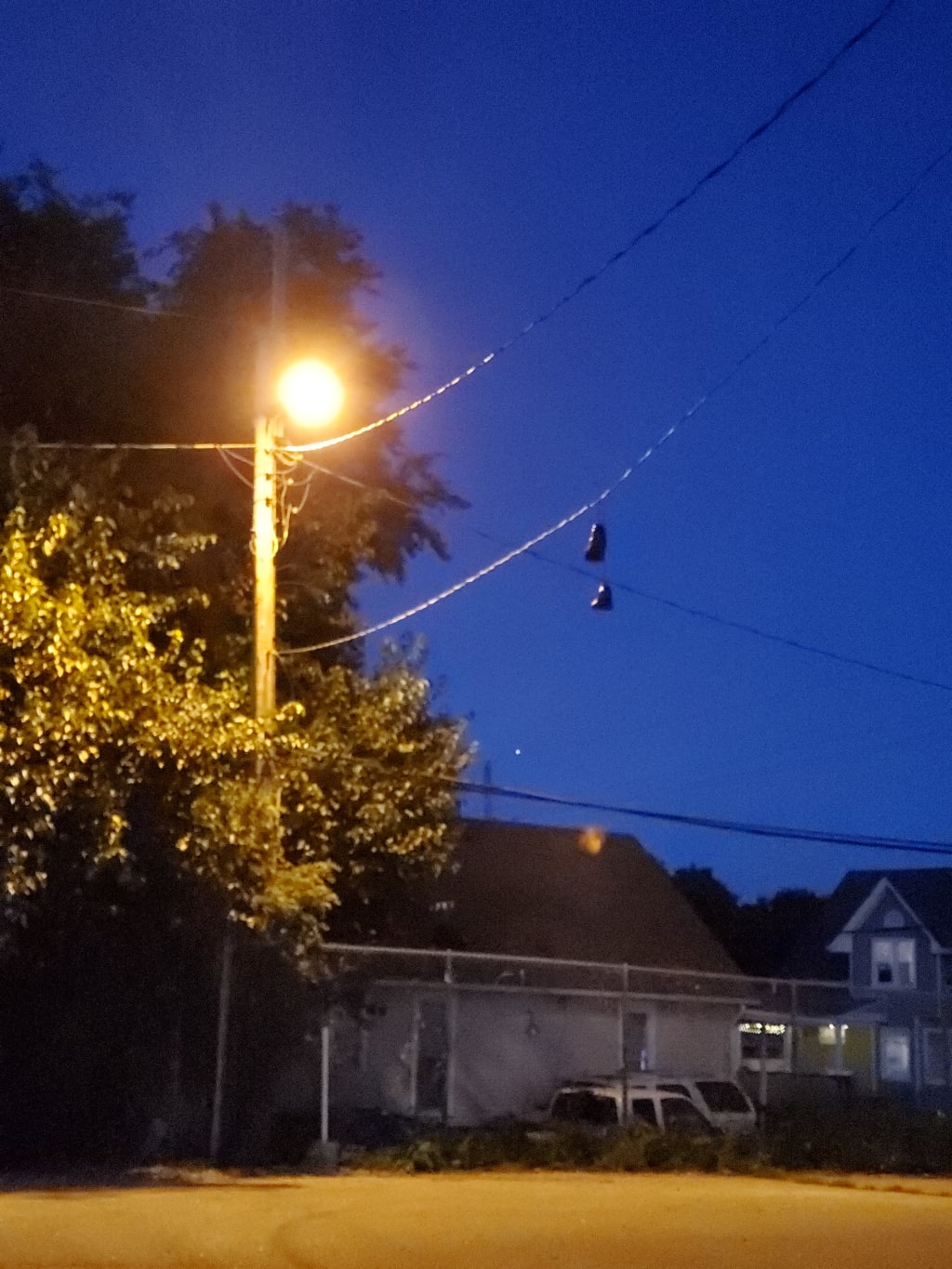 Chapter 1: Maryann
Maryann waited impatiently for her dad to answer the phone, after the 5th ring or so the answering machine came on and she hung up feeling only slightly deflated. She had just received some of the best news in years and couldn't wait to share it with the one person who would be proud of her. As she stood up to head to the kitchen, her cell phone vibrated. The screen brought back the smile that had momentarily been absent from her face.
"Hey Dad!"
"Hey Annie, how's it going?"
"Pretty good actually! I have some great news! The realtor just texted me and asked if I was still awake, and of course, my hopes went up because its 9:30 at night, must be important right? So anyway, after I texted back yes, she called to tell me my offer on the house had been accepted!!"
"Oh, wow Annie! I'm so happy for you! Congratulations! So, what's the next step?"
"Well my offer was stipulated on the inspection, so I'll have the inspection done asap, and go from there. If everything goes smooth, Ill close in 30 days; the girls and I will be able to move in before Christmas.!"
"That's great Annie! I'm so proud of you. You and the girls deserve this and a stable roof over their heads is the best thing you can give them. Let me know how it goes."
"I will! I'm so excited and nervous! Alright then, I better get to sleep, I just had to share my news"
"Okay, goodnight Annie, love you"
"Love you too, Dad, goodnight"
Maryann walked to the kitchen for a glass of water and her medication, looked around the apartment she was subletting, and sent a silent thank you to the universe for finally giving her a break. Then she walked back to the bedroom and fell asleep with an ear to ear smile on her face.
Sunday morning, Maryann woke late. Her girls wouldn't be home from their dad's house until 8pm and she had no other obligations that day. She texted with the realtor to get further instructions on the next step, enjoyed a cup of coffee, and spent the day cleaning and organizing. It wasn't too difficult as she and her daughters had been living with just the essentials for 3 months now. She was so lucky her friend offered her to sublet the apartment while she continued house hunting. She didn't want to get locked into another 12-month contract but needed a place to stay as it was currently a "Seller's Market" and the houses were being taken up like hotcakes. Her friend, Julie was just asked by her boyfriend to move in with him but still had 6 months left on her lease. It worked out perfectly for them both, and Maryann couldn't be more grateful.
When the girls arrived at 8:30, late as usual, she let them inside and asked her ex-husband If she could speak to him for a moment. They stepped outside and she told him about the house. Maryann & Derek had only been together for 5 years and at this point they had been separated for over 2; but they got along well enough to co-parent. Although Derek was a horrible husband, he was a great dad. Not only did he support the daughter they had together, who was now 6, but he also treated Maryann's elder daughter as his own. They had begun dating when the girl was only 2, and she was now almost 10. Derek was the only father she ever knew, and Maryann was grateful to him for being so supportive of both girls.
"Just please don't say anything to the girls, I want to surprise them when it's a for-sure thing. Also…" she hesitated, "…because we are still legally married, they need you to sign some papers. Nothing to be worried about. Just some documents confirming that we are not borrowing as a couple, and that should I ever default on the loan, you have no claim to the house."
"Speaking of that, we really need to file the divorce paperwork, it been over two years now."
"I already told you, I paid to file them once and you decided to try and work things out again. The case was dismissed after 6 months of no action. Its's your turn to file, I am buying a house for our children, I don't have $200 to spare at the moment."
"Fine, Maryann, I will find a way to pay for it," he stated with contempt."
"Well, I have to get inside, the girls were late getting home, and they still need to bathe. It's a school night and they need to get to bed. Goodbye Derek."
"Alright, well tell them goodnight for me."
"You know our daughter has a cell phone, right? You could call them at night during the week. You're not just their dad when you have them, you're their dad when they are home with me also."
"Yes, Maryann, I know, I will call them tomorrow before bed," he said as he turned to walk away. Maryann went back inside to the girls wondering how she was going to keep the house a surprise until Ts were crossed and Is dotted. She loved her girls more than anything and finally giving them a permanent home was all she wanted.