'Married at First Sight' Season 11 Couples
The experts have matched five couples for Season 11 set in New Orleans.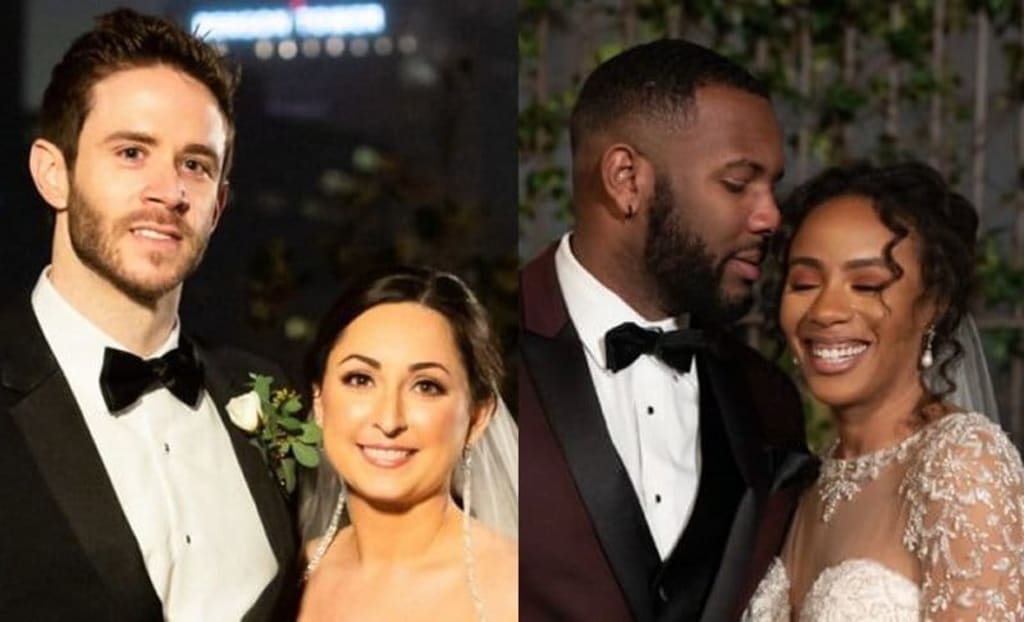 Season 11 of Married at First Sight premieres on Wednesday, July 15, 2020, with 17 two-hour episodes on Lifetime. There was a Matchmaking Special on Wednesday, July 8 to let fans know the process the experts went through to match the five couples based on questionnaires, tests, interviews, and home inspections.
During the Matchmaking Special, viewers were introduced to the New Orleans-based singles who were selected to participate in the upcoming social experiment of marrying a stranger at first sight.
Matchmaking Special
The three experts from last season are returning for Season 11. Dr. Pepper Schwartz, Dr. Viviana Coles, and Pastor Calvin Roberson let viewers know who they had selected and the reasons for the matches.
Even though the experts finally agreed on the matches, there were some initial and obvious doubts about putting some of the couples together. It could have been because New Orleans is the smallest city the reality show has been set in. The city has a population of fewer than 400,000 people. However, there were about 200 applicants. The number of possible candidates was narrowed down to 100 men and 100 women. After further testing and questioning, the number was cut to 50 men and 50 women. From that number, 5 men and 5 women were matched.
The experts said they are hopeful that the couples will find love after they are married. However, the opinions on the Kickoff Special were quite different.
Kickoff Special
The Kickoff Special was hosted by Entertainment Tonight's Kevin Frazier. He was joined by a group of experts from various outlets including Us Weekly's Emily Longeretta, Variety's Angelique Jackson, E! News's Tierney Bricker, and The Celeb Talk Guy's Max Fata. They discussed what they thought about how the couples were matched and mismatched.
Some married couples from past seasons also shared their opinions about the matches. They indicated who they think might have successful marriages and who they think have been mismatched from the very beginning.
Those on the Kickoff Special did not hold back. They pointed out red flags and made a prediction about each couple. They questioned why the experts matched a bride and groom who seemed to be the complete opposite of each other.
About the Matches
There definitely are some obvious red flags about the matches. For instance, a man who doesn't want children was matched with a woman who wants children. That might be a deal-breaker for their marriage.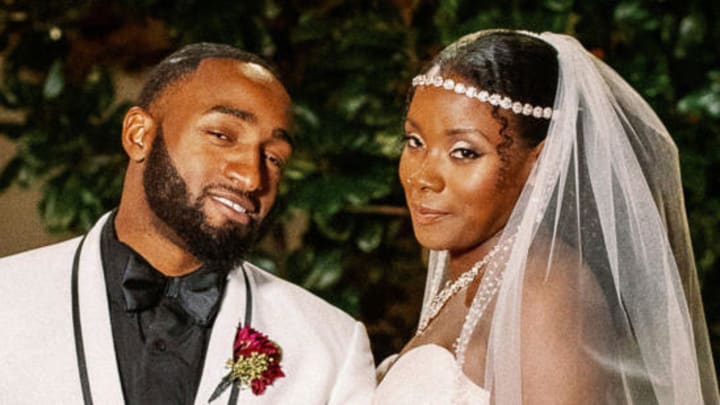 One man said he didn't want a wife taller than he is. Guess what the experts did? They discussed the matter, but they still matched the shorter man with a slightly taller woman (as seen in the photo above).
They matched a 28-year-old pedicab driver in New Orleans with a 27-year-old woman who just finished medical school. The quirky pedicab driver might not want to move from New Orleans when the doctor is relocated to a different city. Besides, he has no steady pay. The experts matched them because they are both free-spirited.
One groom admitted he has dated about 45 women in the last two years after his ex-girlfriend cheated on him. That's why he left it up to the Married at First Sight experts to find him a wife. He is a cat lover, and he was matched with a woman who also loves and owns a cat.
For the first time in the life of Married at First Sight, two grooms are best friends. One of the brides had indicated that she did not want to be matched with someone younger. The experts might not have heard her make that remark because the woman is 30, but she has been matched with a 26-year-old groom.
During a preview for one of the wedding, the bride exclaims about the man she is about to marry, "I know that guy." Producers and experts go through a vetting process to make sure the bride and groom don't know each other before they meet at the altar. That same scenario happened before on Season 8 when Luke Cuccurullo saw Kate Sisk as she was about to walk down the aisle.
The experts claim that this will be the best season ever. How can it be with so many red flags flying even before the couples get to the altar? Watch Season 11 when it premieres for a two-hour episode at 8 PM on Lifetime on Wednesday, July 15.