Marriage VS Divorce
Children Suffer More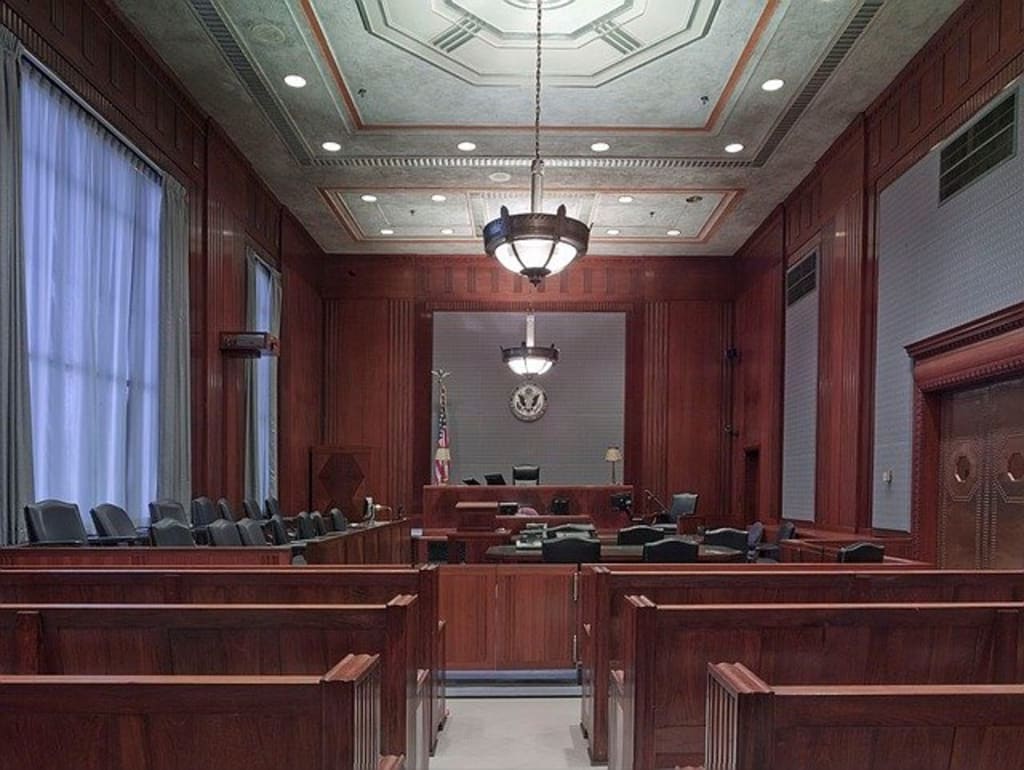 Let's talk about divorce for a minute. It is never easy for both parties involved especially the children in the marriage. Most of the time the children begin to think it is their fault somehow and then their life spirals out of control for a moment. T least until the parents reassure them that they had nothing to do with it. I am the child of a broken marriage and when my parents split it was devastating to me and my sister.
I looked up to my dad who was always there for my sister and me. He was my superhero even when my mother didn't think so. My grandmother told me stories of how they used to get into physical fights, but we never saw it firsthand. There were those times that I remembered seeing holes in the walls, but it never dawned on me that it was signs of their fighting.
We got to see our dad every now and then which wasn't enough for me and my life went the opposite was it should have gone. I became a rebellious teenager who ran away a lot and began thinking it was my fault that my dad left. I thought that if I ran away from home that my dad would go back home at least for my sister's sake. It never happened, and I continued to run away until I got caught up in the street life and then drugs.
Many years had passed, and I was never told that it wasn't my fault except by my aunt and grandmother. My parents should have been the ones to tell me where I would have believed them. I lost out on many years and events in my life because divorce and sometimes even regret leaving home. Now that I think about it, I should have stayed home and been stronger for my younger sister. That it what I miss out on the most.
I could have enjoyed a life with my sister in it and would have been there for my family when grandparents needed someone to take care of them while dying. I hate the fact that I wasn't there for both of my grandmothers who were strong women yet died without even a goodbye. My life has been messed up due to divorce, but my parents remain civil and friends to this day.
Today, I am in my third marriage and had to deal with two divorces of my own and I am thankful that children were not conceived during each marriage. Don't get me wrong, I wanted children badly, but due to a mistake that I made, it rendered me infertile. The children I have today have four legs and are my babies and I love them so much.
Each one of my divorces were not because of cheating by the other partner, it was because I wasn't ready to settle my life down. I had a real wedding with the first one, a courthouse wedding with the second one, and a courthouse wedding with the current one. I never wanted to deal with the whole situation of divorce because of what I had to see or deal with during my parents' divorce.
Most divorces can be very brutal and even cruel but today it is considered the norm. I would never wish for anyone to have to go through a divorce when there are children present in the marriage. The one good thing about certain divorces is that the parents can remain civil and even friends after the marriage is over. My parents are a good example of that type of relationship.
So to everyone who looks for marriage, my suggestion would be to have a relationship first before committing to someone who may change after so many years and then you find yourself in a courtroom ending the marriage that you thought was to your soulmate only to find they were in it for the wrong reasons.
divorce
About the author
I'm a forty-eight-year-old woman who became a published author back in 2016. I write fiction and nonfiction in many different genre. I love to write and tell stories to the world and hope that everyone enjoys them.
Reader insights
Be the first to share your insights about this piece.
Add your insights