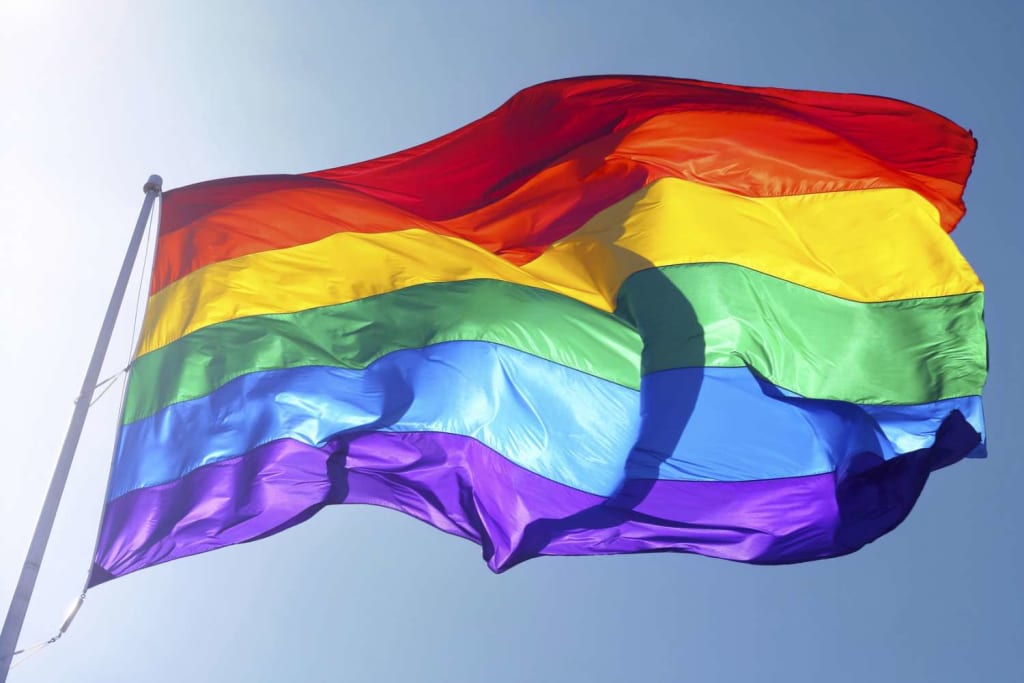 Rainbow of Hope
"Am I shameful?"
"God does not degrade, he purifies."
The Last Czars - Netflix
As it stands, over the last few years I have been subjected to a number of homophobic attacks both in and out of work. I've been called a "fu..g homo", threatened with death after challenging one of my former employers and had snotty remarks in front of me and behind my back, which I was later passed on.
I found myself leaving jobs because it was totally intolerable to be staying there due to the bullying I was receiving.
I started to drink more and more to numb thoughts about it. This would affect any other potential employment.
Earlier this year I was punched in a bar and my friend was attacked on a bus coming back from a night out in a gay club. That's on a back of 2 girls also being attacked for "being lesbians."
This October, for the first time in a long time I have been the whole month Sober raising funds for McMillans Cancer Support.
It cleared my mind and I realised that I fought and worked very hard for staying in the UK, because I love the country and even though I find it challenging living in London due to high living costs I still like this city.
It has been 14 years, on some point I've lost the count, but lately it has been the worst time in 14 years. One month sober got me thinking, that with 3 years of uni, 18 years of hospitality and catering experience and some freelance writing I can't seem to get more than jobs where I'm told to "stop being gay as it is disgusting."
It has got me thinking, that it takes more than M&S LGBT sandwich or putting a rainbow flag over every doorstep to be accepted and to be allowed to do the job with no prejudice or hatred. Otherwise it just becomes something like "gay for profit" thing, loses the purpose and the value needed within the community.
What we need, like never before, is unity, tolerance and love for each other.
And it doesn't matter what sexuality this love is expressed by.
Christmas is a great time to turn back to our families and friends, to care and love for each other.
Let's hope that 2020 will be the year when all Gay will be less of a brand and more of a value; the year when more will be done to protect rights in UK and all over the globe. The rights that are often fragile, but are the foundation of democracy.
And least, but not last, the ones that made me feel very uncomfortable these last few years, executed their will in being quite presumptive as they often saw just a Gay brand, without even giving me half a chance or trying to know me better they would strike. And often, like in a song, "they don't know what is what, they just strike...".
What comes to me, unless something changes drastically for better in the next few month where I will be able to find a job with no harassment and homophobia, where I can be creative and supportive towards other and appreciate. I guess I will have to do a Hard GExit (Gay Exit).
Perhaps going back home to Lithuania, the country I grew up in and love deeply, is not a bad option. Over the last decade or so it has become more European and more open. It provides no guarantees to any gay person, but it provides hope.
Yet it is a shame needing to leave any country because of who you are and struggles of being accepted.
Reader insights
Be the first to share your insights about this piece.
Add your insights